What to expect in 2018
January 11, 2018
You might recall seeing an article recently about all the new additions to our facility in 2017!  Now, we're here to discuss what you have to look forward to this coming year!
On the technical and maintenance side…. We will be working hard on replacing track in the layout which will help keep everything running smoothly. We replace some track every year and remember we have over 2 miles of it! We're also working on expanding and hopefully (!) even finishing the changeover of our train layout control system to the PLC system.
As far as new additions go… one has already taken place! We just added a 747 plane at the end of the modern city. Guests can also view it from the preview area next to the gift shop.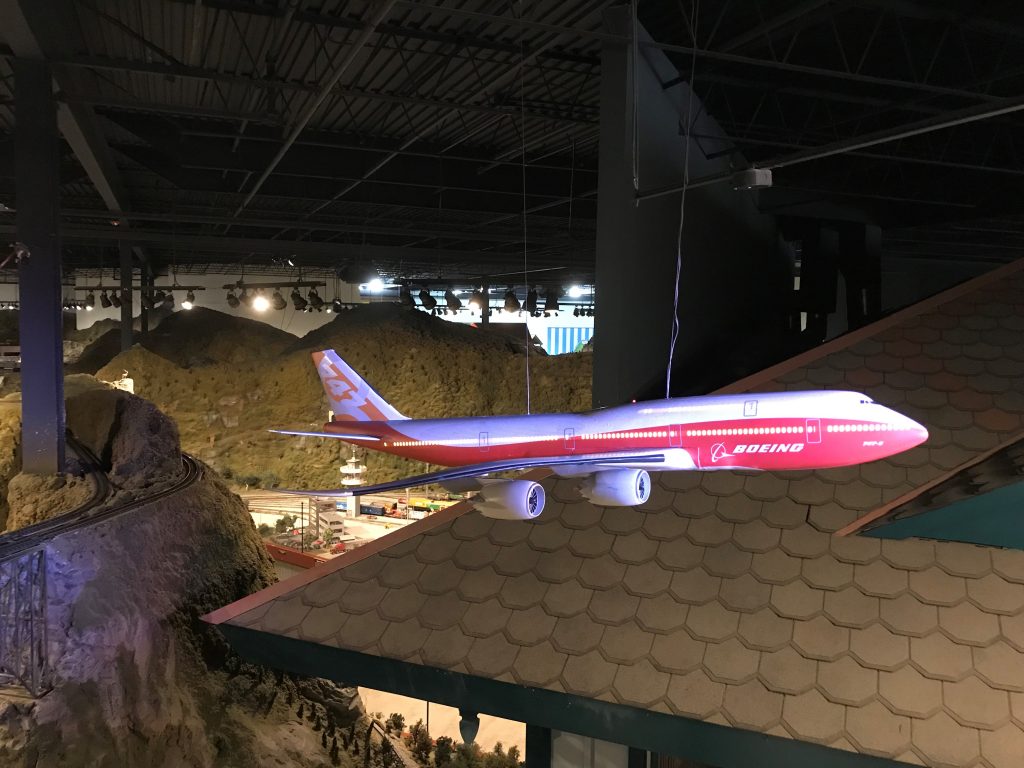 At some point this year we will also be adding another sky scraper to the modern city as well as many more details throughout all the time periods! I still notice new things every time I walk through the display and I'm here almost every day… so make sure you're looking INSIDE the buildings as well!
Without giving away too many details, I can tell you the following: there will be another activity added to Crazy Caper in the funhouse! They have kept it a secret from even me so I'm anxious to see what it will be!
Junction Hobbies and Toys  will also have an expanded toy line including all the new Lego items that will be released throughout the year and new Thomas and Friends items by Fisher-Price (We did that for you, parents! ????)
As you can see, we've already given a lot of thought to the year ahead and we are looking forward to 2018! (We'll also be celebrating our 10 year anniversary in August!) With all the new additions we guess you'll just have to keep coming back!
If you could add anything to our layout, what would it be? Let us know in the comments or write us on facebook