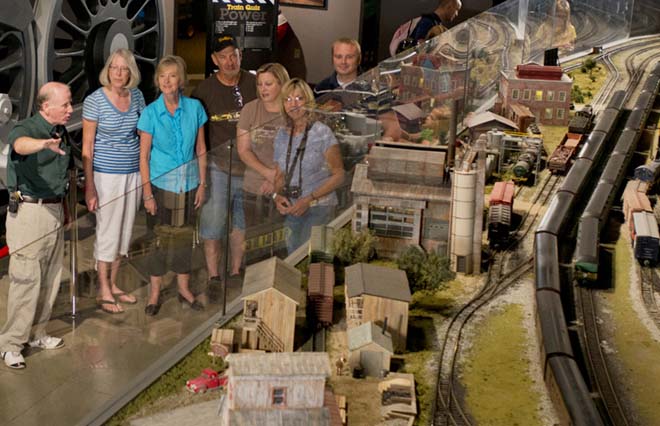 Ready to plan your group visit?
Call 513-898-8000 ext 203, or (Out Of Town) 877-898-4656 ext 203, or contact us at groups@entertrainmentjunction.com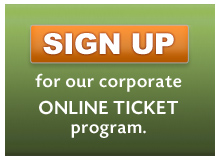 At EnterTRAINment Junction, your tour group will love visiting this unique attraction that is the ONLY train-themed family entertainment center on the planet. Explore the world's largest indoor train display then stop by the American Railroading Museum and see how the railroads changed the growth of America.
Have a variety of ages in your group?  We have something for everyone!
We welcome visitors traveling in groups by offering discounted admission rates to groups of 15 or more ticketed individuals.
EnterTRAINment Junction features the Train Journey, American Railroading Museum, Great Train Expo, and Imagination Junction. Plus you can double the fun with a visit to the A-Maze-N FunHouse.
Advance reservation is required to obtain group rates (minimum of 7 days in advance), one contact for the group and one form of payment is required. All guests 2 and younger will not require a ticket. 
See our Special offers below as they become available for Home Schoolers, Scouts and other special groups.
Be sure to grab a bite in our café, browse in our Gift and Hobby Shops, or check out our seasonal attractions area.
Bus parking is available on site.
Working on your next Fundraiser?
Entertrainment Junction can help! For more information or to book your fundraiser, call Daniel at 513-676-0077 or email: groups@entertrainmentjunction.com
---
Special Offers
---
Home School Days
Dates TBD 
EnterTRAINment Junction is the perfect classroom for educating students on the importance of railroads throughout history. Railroads had an incredible effect on the world in every way from transportation and engineering through industry and economics. Be sure to grab one of our "free" scavenger hunts and ask about our Behind-the-Scenes Walk Through. A "MUST SEE" is our CONEY ISLAND AMUSEMENT PARK DISPLAY, Cincinnati, Ohio. Then have a little "FUN" in our A-Maze-N FunHouse!
As a Bonus: Enjoy Everything Thomas and get to ride our indoor electric train!
---
American Heritage Girls, Girls Scouts, and Boy Scouts Weekend
Dates TBD
EnterTRAINment Junction is a great way for Scouts, friends and family to travel through three distinct time eras in US history. The journey is captured in a 25,000 square foot model railroad display. Be sure to grab one of our "free" scavenger hunts and ask about our Behind-the-Scenes Walk Through!