Specials
Hopefully, this is just the beginning of life getting back to normal!
Currently Junction Hobbies and Toys is open daily from 10am till 6pm. In order to comply with the guidelines the governor has laid out, we will only be opening Junction Hobbies & Toys (JH&T).  Our kid's area, train display, and the A-Maze-N FunHouse will not be open until the guidelines allow. 
While we wish we were able to open all of the Junction, we are happy to be able to offer access to our selection of everything from Thomas the Train merchandise, Legos, Playmobil, board games and our new expanded selection of Melissa & Doug!
Please know that the safety of our guests and staff is always our number one concern. We have increased our cleaning program to a higher level. Note that our associates will be adhering to all the state guidelines including wearing masks in the store. We ask that our guests do the same.
1st Class Special
Until June 1st all pass holders can get 15% off all items in stock. That's an additional 5% off the normal 1st Class discount! (electric trains and Legos not included)
Please Note:
At this point, we are planning to extend the expiration dates of all admission tickets and passes. Unfortunately, until we re-open, we are not able to give any specific dates or extension lengths.
If you have booked an event with us in the near future you should contact Chrissy at 513-898-8000 x203
---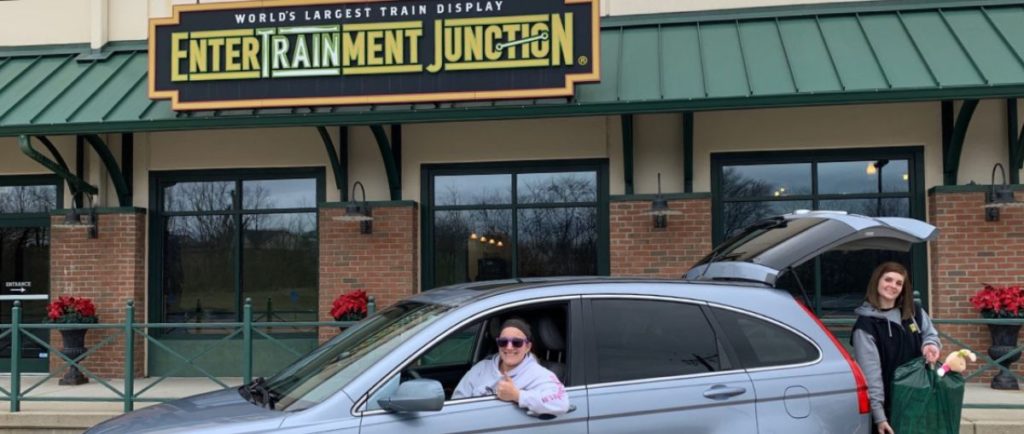 Online ordering OPEN
During these crazy times, when it seems like life is getting away from us, one thing we can try to control is keeping the kids busy!In this small way, maybe Junction Hobbies & Toys can help.

Sometimes you just need something, maybe a Lego set or board game or puzzle or even a train! Well you can still get what you need and now you can get it without getting out of your car or even leaving the house.

Even though EnterTRAINment Junction is closed our online store is open or you can call and purchase what you need over the phone!
Getting you want is as easy as 1,2,3!
Buy your item online or by phone 513-898-8078
Let us know when you'll be coming by or set up to have it delivered.
Then set up a time to pull up outside the front doors for pick up or arrange a time we can deliver it!
Our hours are from 9am to 4pm, 7 days a week. As always you can order online and have the item shipped to you as well.