2017 Additions
December 29, 2017
It's hard to believe that 2017 is already coming to an end, but we've had a lot of new additions at EnterTRAINment this year that have been fun and exciting!
-One of the most popular additions is the drive in movie theater, which now plays clips of movies! There's a rotation of 4 movie clips that it cycles through along with the catchy ad to buy snacks!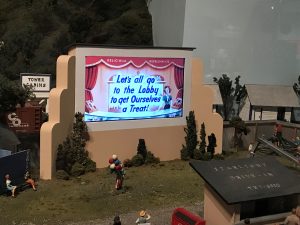 -Close by is the funicular which is essentially an incline with tram cars.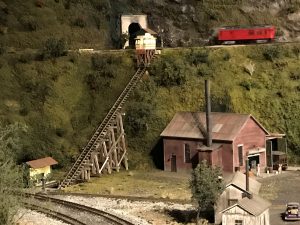 -The dirigible is a cool addition. It's basically like a blimp or airship that overlooks the middle period.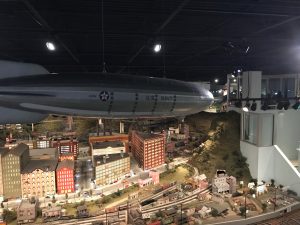 -There is a new boat in the early period along with the addition of water in the canal.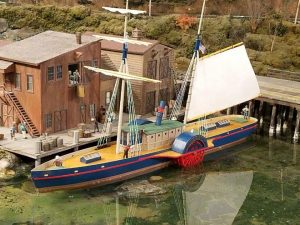 -Under construction! There is a basement being built across from the modern city along with new sound buttons!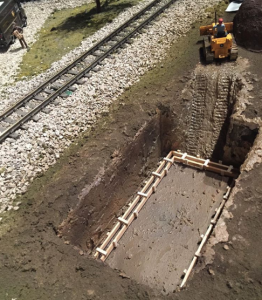 -During our Jack O'Lantern Junction event you might have noticed a new Halloween layout! This spooky train display was set up in the expo center at the end of our kid friendly haunted house!
-At Christmas at the Junction you might have noticed some houses decorated at the end of the modern city. These are now permanent Christmas houses that are able to be swapped out in the layout instead of having to decorate them each year.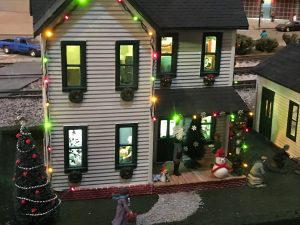 -Wind turbines also near the modern city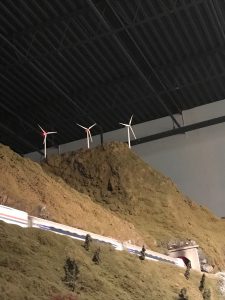 -Passenger cars now have constant lighting and volunteers are continually installing lights and electronics to make things easier to see.
-There has also been major PLC progress (including motion sensors) About half of the tracks/trains are now done. The early period is completely done as well as half of the middle period.
-One of our other goals for 2017 was for the guests to see more trains. The operation of trains was changed so people could see more. i.e. track 111 is running 3 trains now instead of just 1.
As you can see, our staff and volunteers have worked hard to accomplish many new additions in layout this year. Stay tuned for our next blog about what to expect in 2018!