Social Distance Wedding Receptions
May 26, 2020
Hundreds of brides across Ohio have had to cancel their wedding receptions due to covid-19. Many others are struggling to create the wedding reception of their dreams while also following social distancing guidelines. Here at EnterTRAINment Junction, our event staff have been preparing our unique facility for you to host you reception under these guidelines.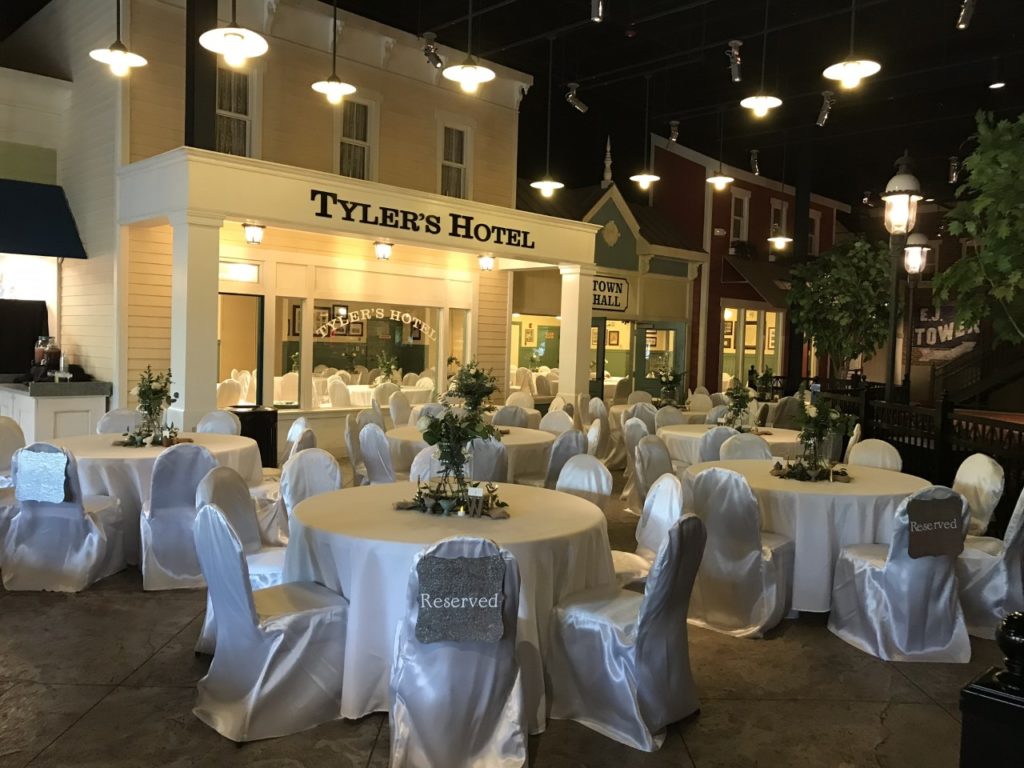 The Ohio Department of Health has set guidelines for social distancing at wedding receptions. At EnterTRAINment Junction, our 10,000 sq foot event space is spacious enough for you to host your reception for groups as large as 300 guests while still maintaining social distancing standards.
EnterTRAINment Junction is such a UNIQUE facility and weddings are expensive these days. We are proud to offer exceptional services at a REASONABLE PRICE. Not only do you get staff that will be by your side through the entire process, you also get a place with great ambiance, and exclusive use of the venue! While the wedding party is taking photos, guests can have appetizers and enjoy our Train Journey and A-Maze-N funhouse. It gives the guests something fun to do while they wait! We're also the more non traditional route which means we have great availability and have been told it's the best kept secret!
Call us today to book your private tour. 513-898-8000 ext 203.