You want 'em? We got 'em!
April 7, 2020
With the unfortunate spread of novel coronavirus, people are spending more time indoors, looking for fun in-home activities. For many, this has sparked a newfound interest in an old pastime… PUZZLES!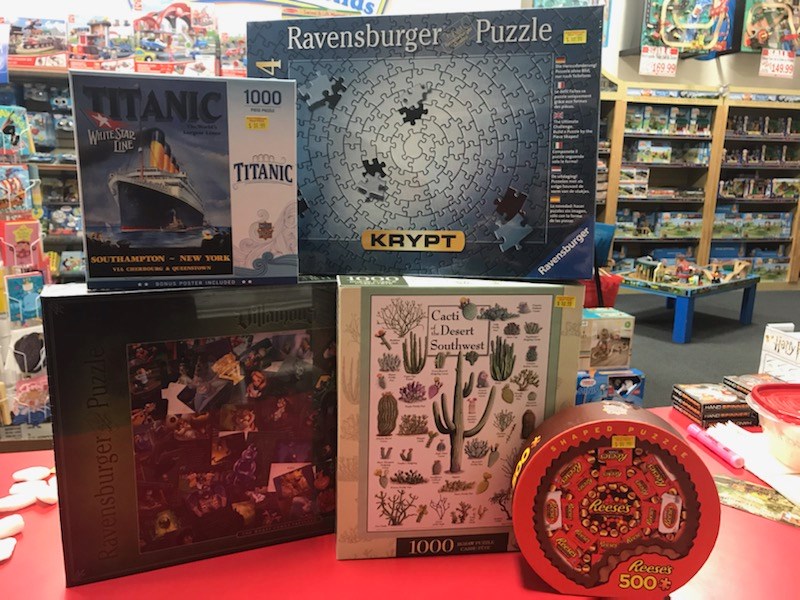 Ravensburger is one of the world's leading manufacturers of jigsaw puzzles and has seen a 370% increase in organic sales year over year. Our very own, Junction Hobbies and Toys has sold over 130 puzzles in the past two weeks alone!
Some of the best performing puzzles have been ones with the higher piece counts – 1,000 or 2,000 pieces. (Authors note: PLEASE be careful when handling finished puzzles! My friend and I completed a 2,000 piece WORLD MAP puzzle and when I went to move it, I dropped it all on the floor!) Junction Hobbies and Toys also has some really neat 3D puzzles and they even sold a (regular) puzzle that had 9,000 pieces! If you were the brave person who bought this puzzle – please let us know when you finish! 🙂
Other popular puzzles, especially here at the Junction, include ones that are Cincinnati themed!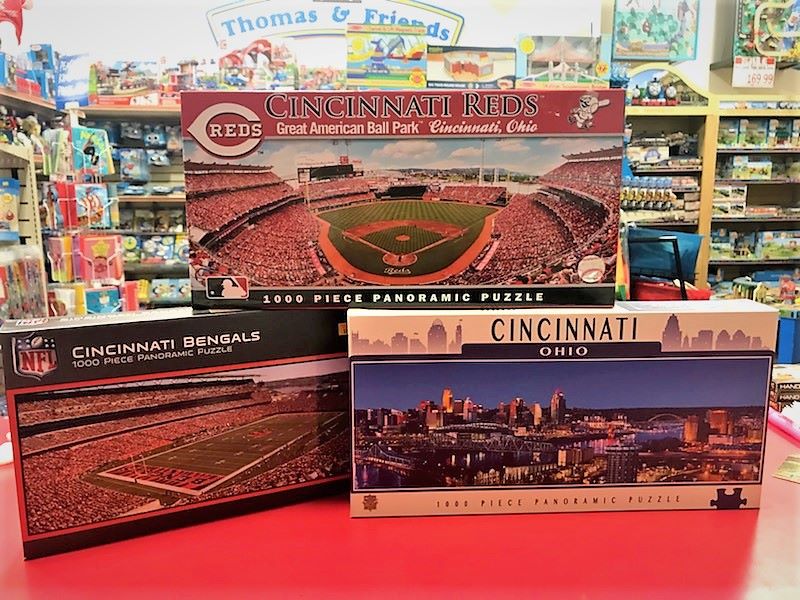 Even though EnterTRAINment Junction is closed our online store is open or you can call and purchase what you need over the phone! All you have to do is call us at 513-898-8000 ext 220. Let us know when you'll be coming by, pull up to the front doors, and we'll deliver it to your car! Our curbside pickup hours are from 10am-4pm Monday through Friday. As always, you can also order online and have the item delivered to you as well. Local delivery is something we are trying out for the time being.
We hope everyone stays well. Keep puzzling!