Train Craft Ideas
February 15, 2020
Got the winter time blues? How about making some fun train crafts at home?! It will surely keep your little one busy and help spark their creativity! Many of these crafts are fairly simple and minimal mess!
Sponge Train
Start by cutting the sponges into correct sizes and shapes. (You will need rectangles for the cars and circles for the wheels)
Place a rectangular sponge next to each color paint. Dip the sponges into the paint and stamp the paper. When finished, draw a line with a marker to connect the cars.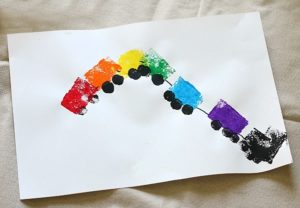 Shoe Box Train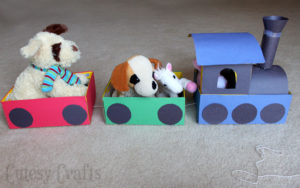 Collect multiple shoe boxes and then tie a string to connect them. Either paint the shoe boxes or cover them in colored paper.  A toilet paper roll will make a great smoke stack and shoe boxes are just the right size to carry passengers! 🙂
Felt train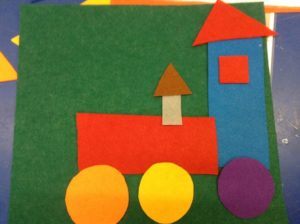 This is a great way to learn shapes while also having fun! Cut out different shapes and glue them to form a train.
Popsicle stick train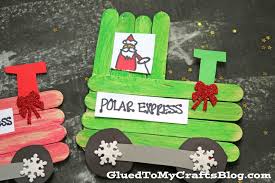 You might need to eat some popsicles for this one, but it's worth it in the end! Simply color the popsicle sticks and glue them together!
For more ideas check out pinterest. If you have any fun ideas of your own, please share with us on our facebook page!