Toy Trains
February 8, 2018
When people enter our gift shop, they laugh because their child will usually end up wanting a stuffed animal or a school bus… We have stuffed animals and school buses, but we also have TRAINS GALORE! (hey, we ARE a train place!) Here are some ideas to help pick the right train toy for your child!
Mini Train
These are essentially toy bricks. (like Legos-and even compatible with Legos!) It's always fun to build and put things together -there are even different sized sets-anywhere from 68-169 pieces. Instructions are included to build your own train masterpiece. These are recommended for ages 6+ due to small pieces.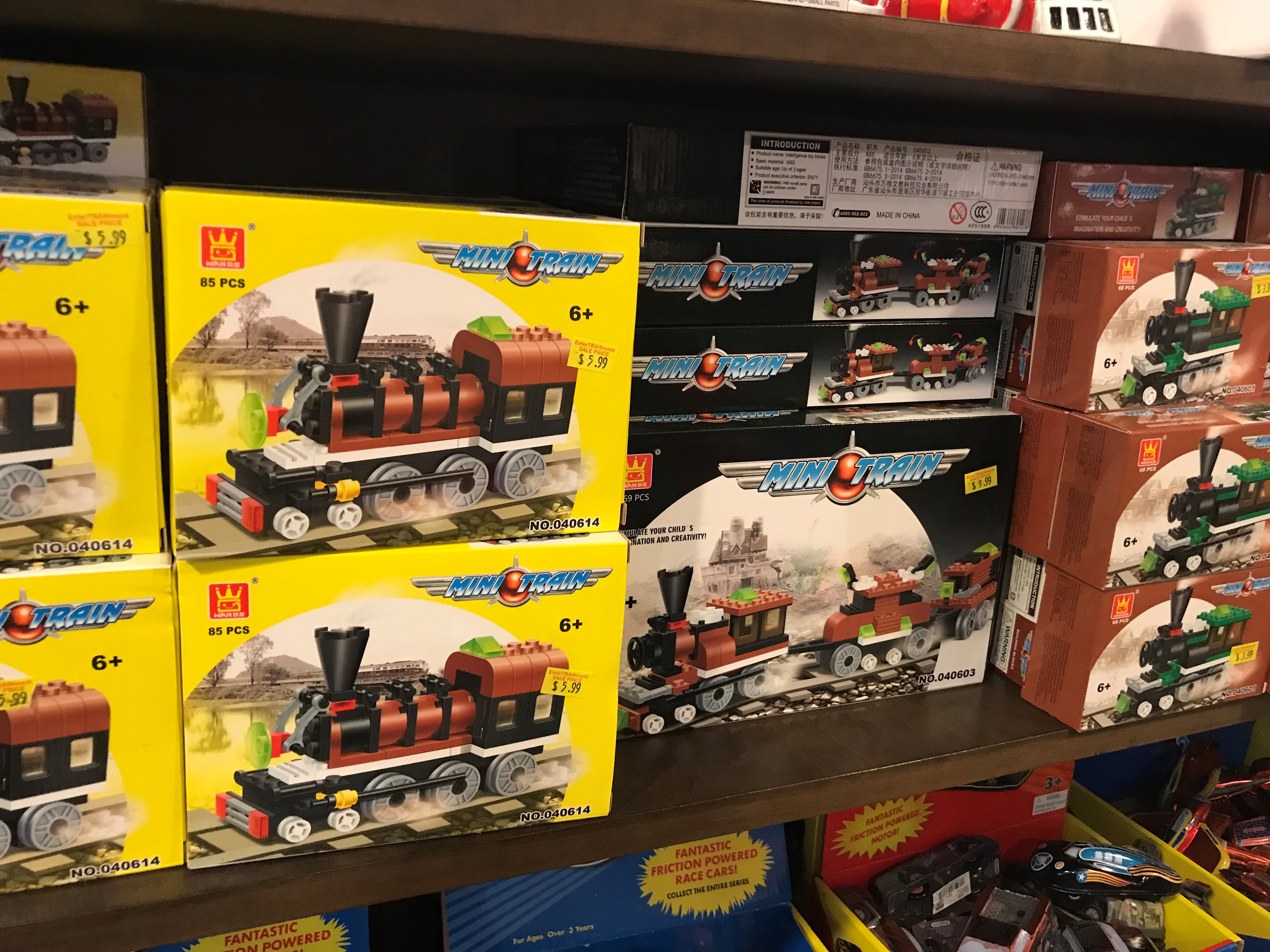 Pullback trains of every shape and size
Great for racing with friends or playing alone! Some even have lights and sounds that make them even more enticing. (But if you ask me, those are just more likely to drive parents nuts!)  The trains are ready to go and keep kids entertained for quite some time!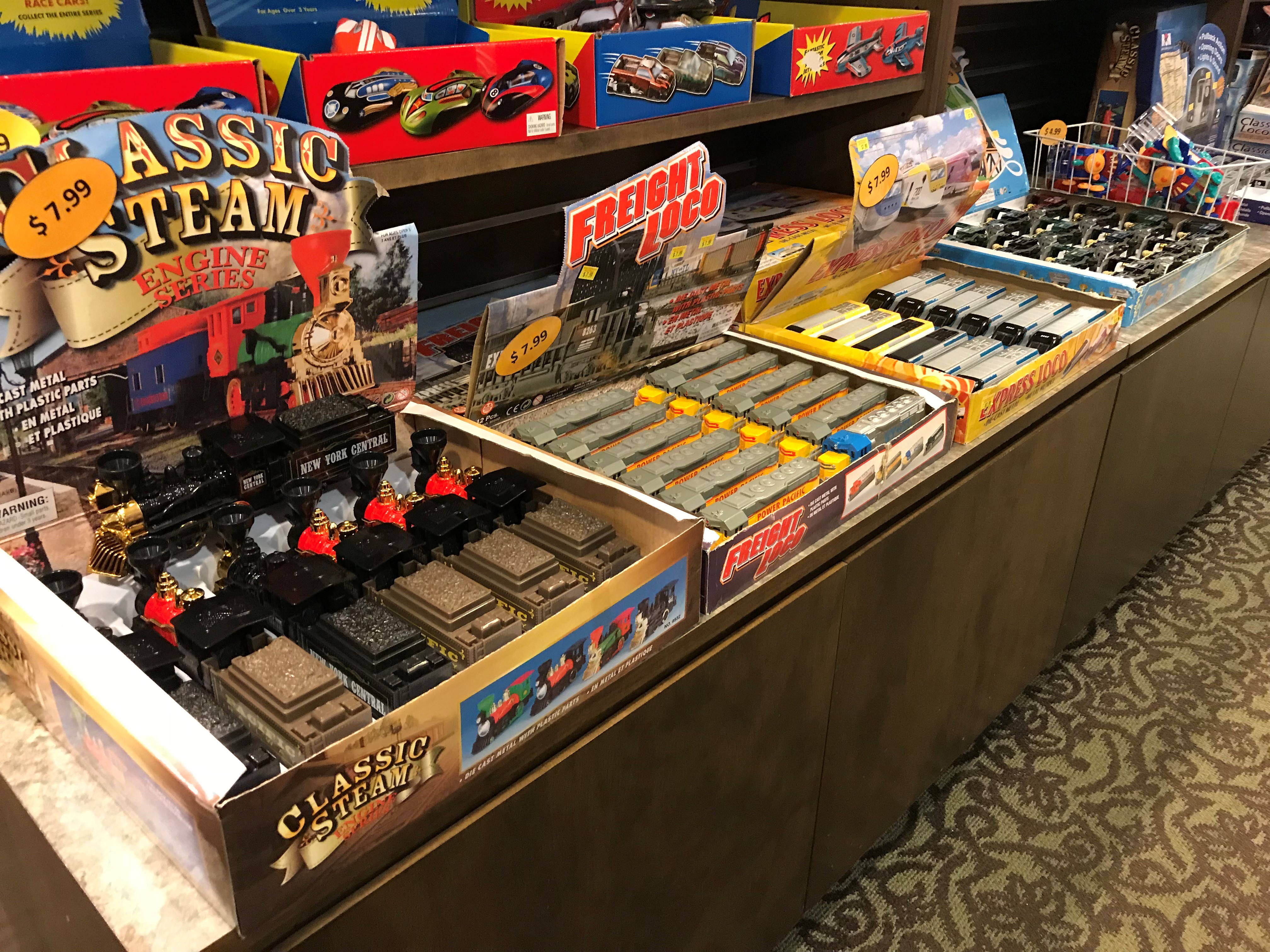 Transformer train
It's like two toys in one…. No, it IS two toys in one! You can either play with a train or you can play with a transformer! It's fun watching kids' fascination changing the toy from one thing to another.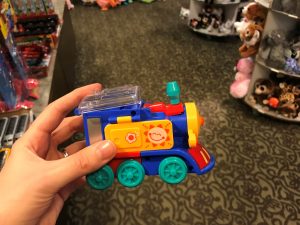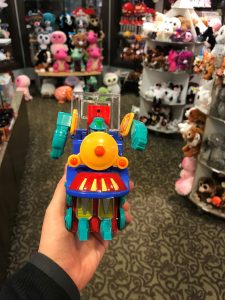 Train sets
If you're not quite ready to invest in a G scale or HO layout, you're in luck! We have train sets for the little ones. There are different sizes and price ranges depending on the age of the child and what you're looking for. These sets all come with track and train -some of them even come with extras- such as bridges and crossing gates.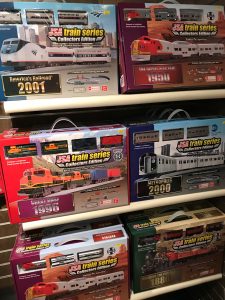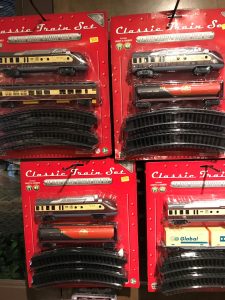 As you can see, we have plenty of train related toys to choose from in addition to our cute stuffed animals. 😉