The Marble Lady
June 5, 2019
With the grand opening of the marble display happening next week, I thought I would share a little bit about the woman behind the marble-ous exhibit, Cathy Runyan-Svacina. (Also known as the marble lady!)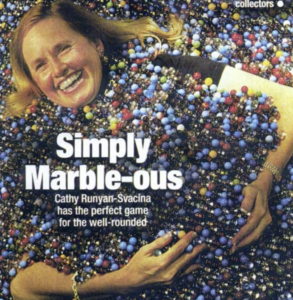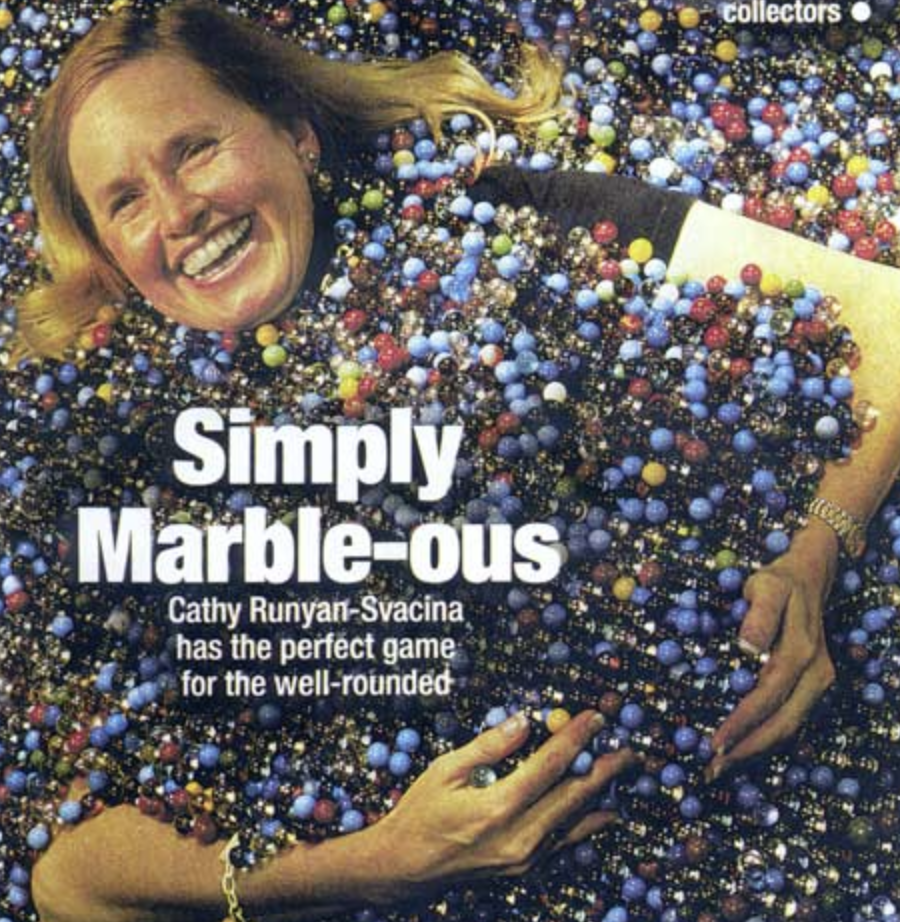 Together with her husband, they are known for having the most complete marble collection in the world. That means they have a vast collection of the many different types of marbles including the very rare ones. They also have many items that are associated with marbles such as small inventions, games, paintings, photos, postcards etc. (You will be able to see these and so much more in the exhibit opening up on June 15th!)
Background:
Cathy started playing and collecting when she was about 8 years old. The reason? She had grown up with four brothers who said girls couldn't play marbles! Her grandfather and dad thought differently so she learned to play and has been hooked ever since! Over time, Cathy has collected thousands of marbles. (Literally thousands and thousands!)  Many of the marbles, however, are what she gives away to children. (I was even lucky to receive a special marble from her!) Her and her husband have a gravel driveway that has marbles all over for people to just pick up! (How cute AND clever!!)

History:
The game of marbles is the oldest international game known dating back to Egyptians and then Romans…where the term marble came from as they whittled down pieces of leftover marble stone from the Roman building and columns and made marbles or round stones out of them.
Fun stories:
Like trains, Cathy has found that many people played with marbles as kids and have very fond memories of them.  More and more people love the fun of "the hunt!" and finding that rare marble or an old favorite from their childhood.
One day, Cathy got a letter from Charles Schultz (Charlie Brown comic writer) and he had gotten one of her little booklets on how to play marbles. He told her he hadn't thought about marbles for decades but as a young boy he had been a marble fanatic and now he was going to do a comic strip on them!  He did, and it was about an 8-9 day continuing story and in 50 years, it was the only time Charles Schultz let Charlie Brown in the end….win at something!
One of my favorite quotes from Cathy is this, "I have played with children from all over the world and most people smile the minute they pick up a marble or whenever you hand them one.  It's the people, the memories, the smiles, the excitement of the children and the community service I have been able to do through marbles that keeps my affinity and love for them so strong!"