Marble Display: Now Open!
June 22, 2019
We are pleased to announce that our brand new Marble Display is now OPEN to the public! You might be wondering, what can I find there? We're glad you asked! Can you imagine a marble with uranium in the center?  Well, you can see some in our marble display!  They glow under black light and they are completely safe since they are enclosed in glass. (This is just one of the many things that is still in the "COMING SOON" phase!)
Lots and Lots of MARBLES
You will see thousands of marbles on display- featuring unique collectible marbles, beginner marbles, marble sets, and more! It's fascinating to see the different styles, colors, and types… who knew there were so many?!
Marble Trivia
Where does the name "marble" come from? What materials are marbles made from? Test your marble knowledge and learn new facts throughout our wall of trivia!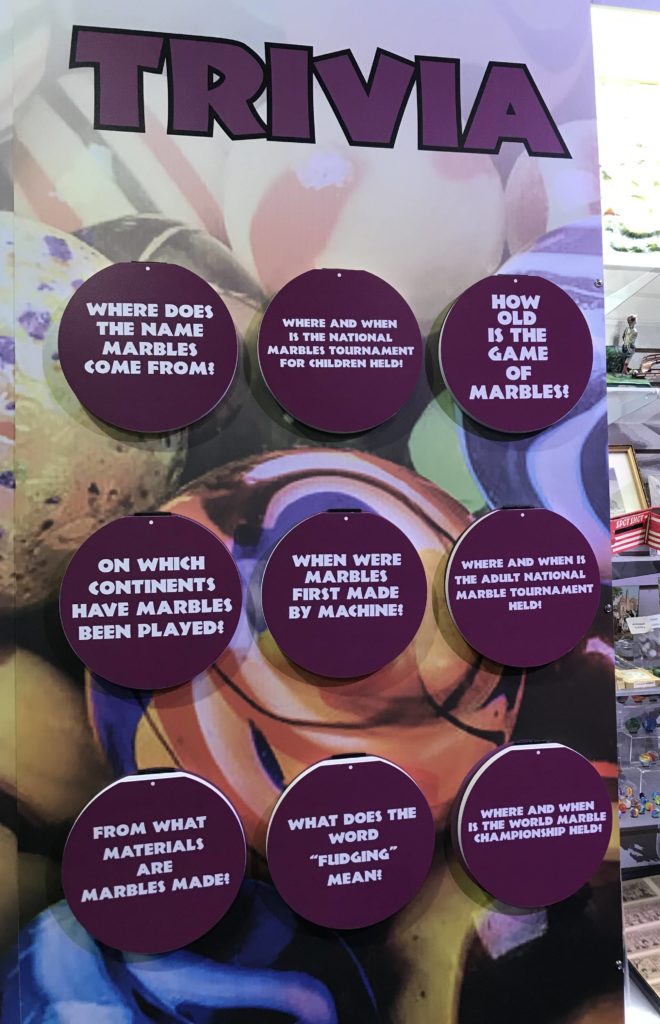 Marble Artifacts
There are collectable marble antique plates, marble jewelry, a kinetic marble sculpture, marble comic strips, and even presidential marbles (yes, marbles with presidents faces on them!) … you'll be amazed at how many marble related items Larry and Cathy (the marble lady) have come across over the years!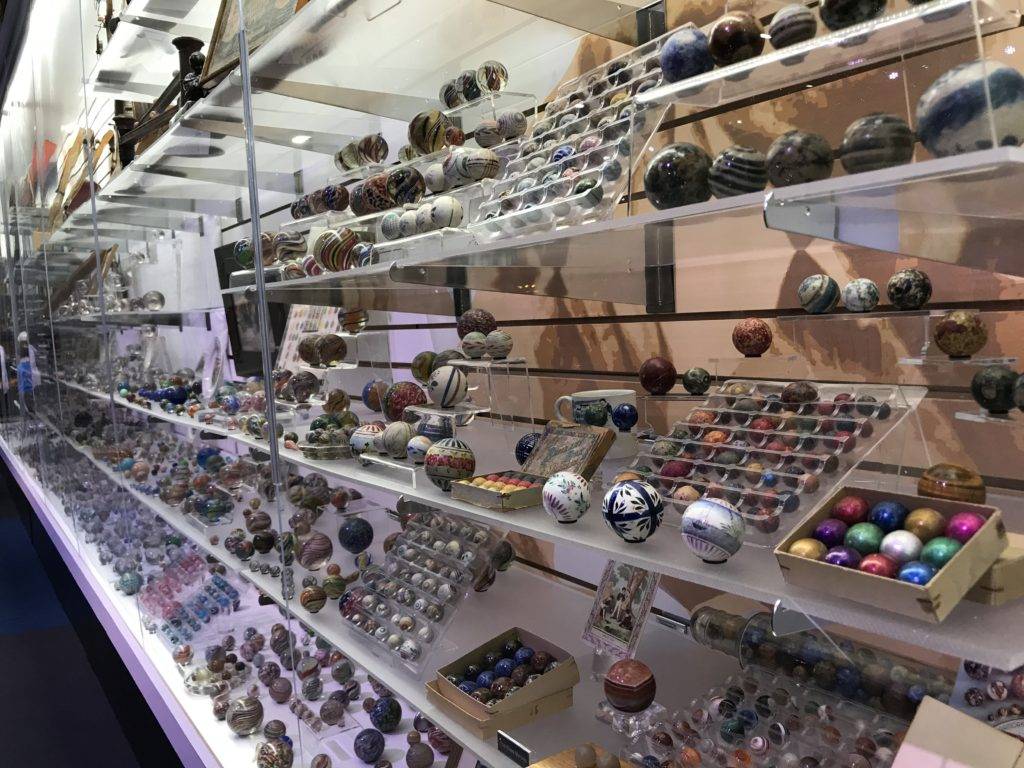 Marble Can You Find
If you enjoy our scavenger hunts in the Train Journey you'll love the scavenger hunt for the marbles. It's actually harder than it looks- from a smiley face to a beach ball and even an 8-ball… there are plenty of hidden gems!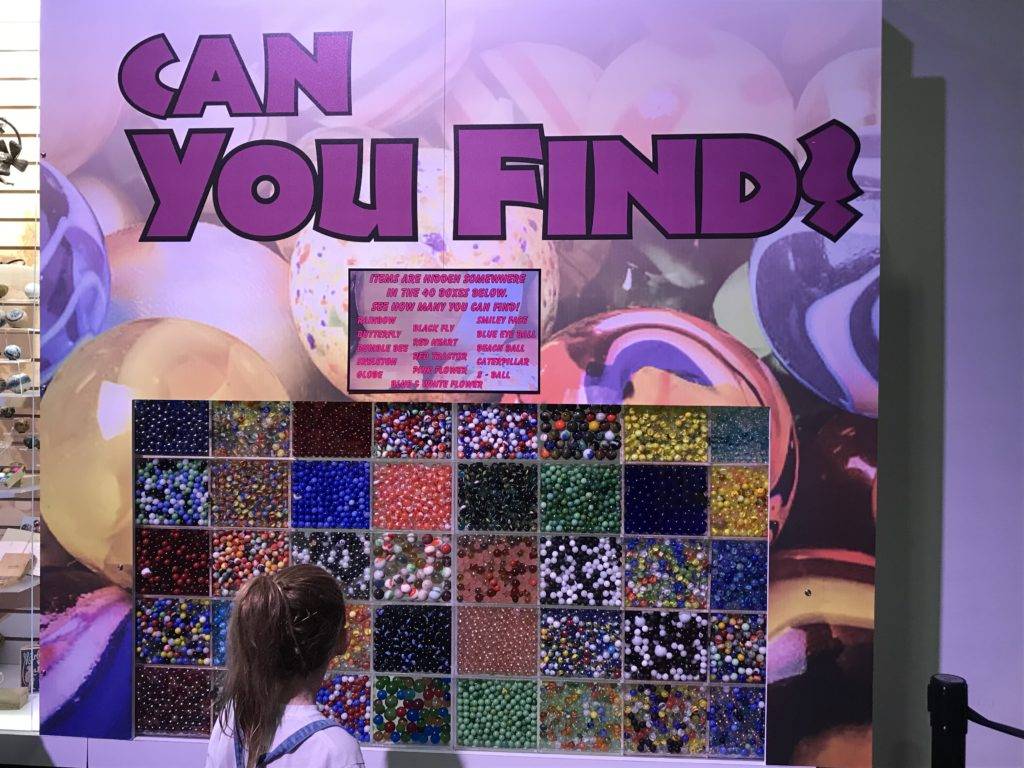 Marble Games (coming soon!)
There will be interactive games for people to play and a display of marble games from "back in the day."
Marble Run (coming soon!)
The definition of a marble run is as follows: A marble run comprises a flexible, track built from two parallel rails, much like a railway. These can be joined easily and, with a wide variety of supports, structures resembling roller coasters can be built.
I would love to show you a picture of what this is going to look like, but then where's the fun in that?! In true EnterTRAINment Junction fashion it's going to be TOP NOTCH and I can't wait for you to see it!