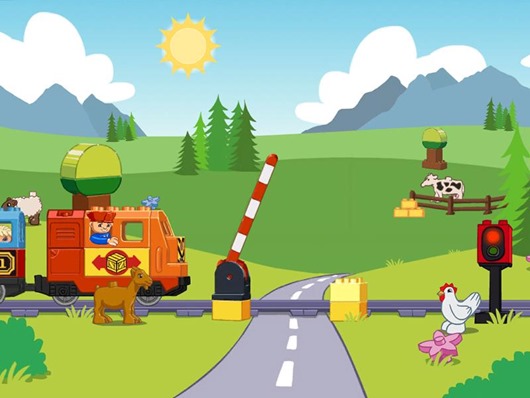 Lego and Duplo are constantly providing us with free apps for kids – which we find absolutely awesome! And this lego app is all about TRAINS!
This free trains app is aimed at toddlers and surely belongs to one of the best Lego games for the iPad and iPhone!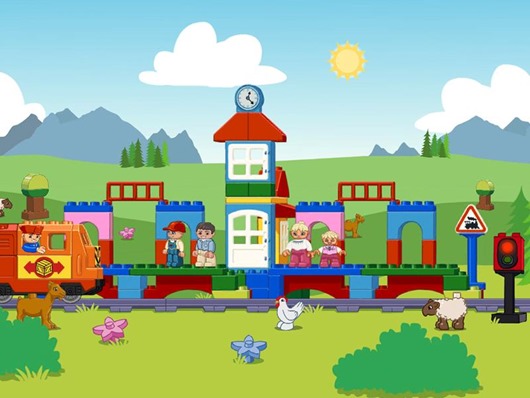 Pick up passengers at the Duplo Station, help build bridges and load your cars with cargo!
What we really like are the many inter activities for kids, which have been integrated whilst the train drives through the landscapes. Most of the objects are also animated and also make some funny sounds or noises!

If you child loves this app you can now replay it in real life!
There is now connector pieces that will conjoin Lego Duplo and Wooden Railway Pieces together!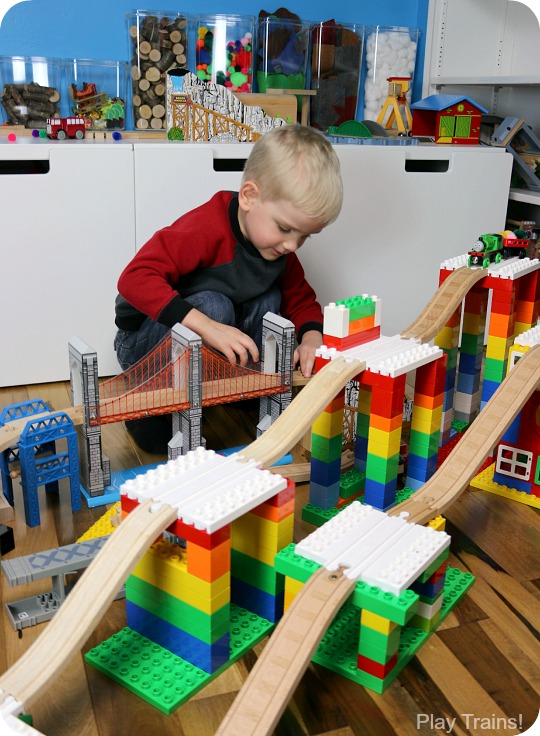 You can now buy these at Junction Hobbies and Toys! They come in Single, double and packs of four!