Learn your locomotives!
February 8, 2019
It's funny how I could work at EnterTRAINment Junction for so many years and not fully understand the mechanics of trains and how they work. I did a little research in our American Railroad Museum and decided to share my findings in this blog!
How STEAM LOCOMOTIVES operate:
Fuel (wood or coal) is burned in the firebox. Hot gasses produced in the firebox are pulled through a rack of tubes in the boiler. The tubes heat the water that surrounds them to produce steam. Engineer uses the throttle to control the quantity of steam delivered to the cylinders. Steam under pressure in the cylinders pushes the pistons which the move the wheels through a series of connecting rods.

How DIESEL-ELECTRIC LOCOMOTIVES operate:
The power unit is a large diesel engine started by batteries, like in a semi truck, but a lot more powerful! The diesel drives a generator providing power to traction motors that move the train. The huge tank on the locomotive's underbelly holds diesel fuel.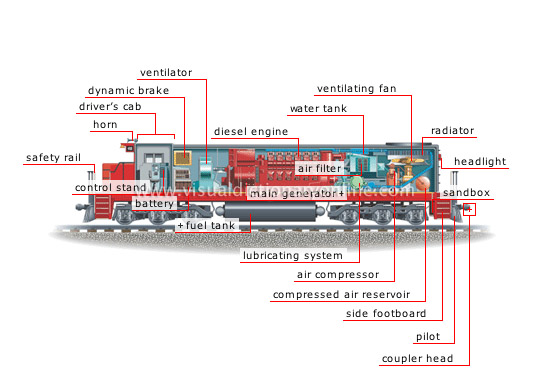 How ELECTRIC LOCOMOTIVES operate:
These locomotives are powered by electricity from an external source such as a third rail or on-board electricity storage device like a battery. What distinguishes this from the rest are: the type of electrical power used (whether it's AC or DC), the storage method (batteries or ultra capacitors), and the means used to mechanically couple the traction motors to the drive wheels.