g'day, mate! Riding the rails in Sydney
March 20, 2019
A couple weeks ago I spent some time in Australia and New Zealand. (Two of my favorite places!) While I was visiting Australia, I traveled to the Blue Mountains which is just outside of Sydney. What a lot of people don't know is that it's home to the world's steepest (passenger) incline railway.
If you're ever in Sydney, you have to check out Scenic World and the Blue Mountains. The Scenic Railway, one of the "rides" at scenic world, is the steepest incline passenger carrying railway in the world and has carried over 27.5 million passengers over the past 70 years. It was originally built for coal and oil shale mining so it would carry coal during the week and passengers on weekends. Eventually, the coal mine closed, but this tourist attraction remained.
Here are some pictures from my journey: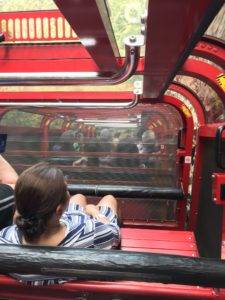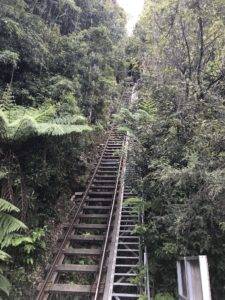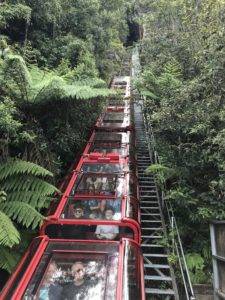 The view before and after the ride were just as good! Pictured below is the Three Sisters at the Blue Mountains.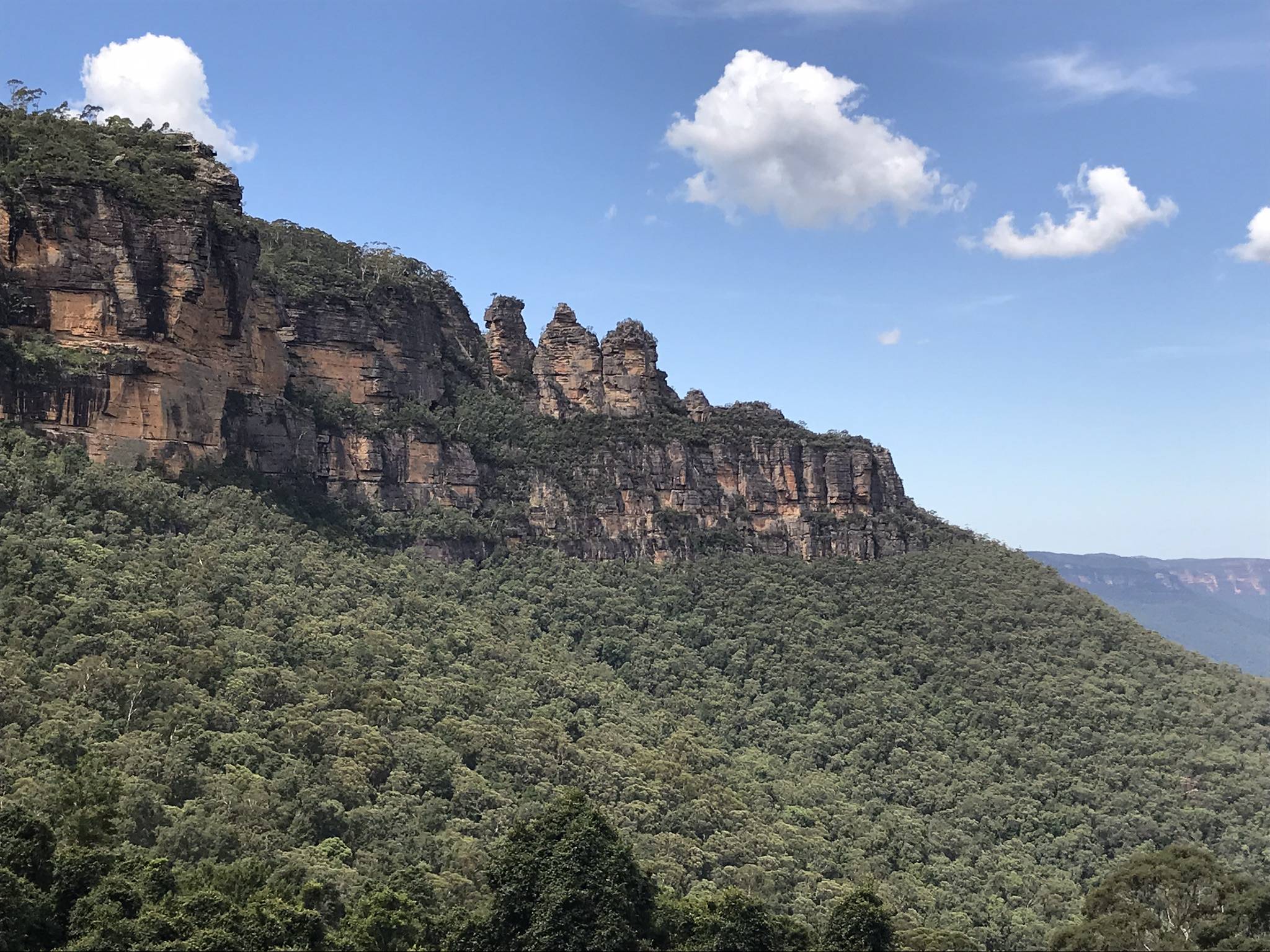 Scenic railway fun facts:
Length 415 meters
Vertical drop: 206 meters
Steepest incline: 52 degrees
Length of natural tunnel: 80 meters
If you ever get the opportunity to visit Sydney, put this on your things to do list! It is all around beautiful  and of course we at EnterTRAINment Junction will always vouch for train rides! Have you ridden on any cool or unique trains?? Let us know on facebook!