Everything Thomas
February 1, 2018
It's that time of year again… Thomas has had his winter nap and is ready to celebrate with us! For the entire month of February, kids will be able to ride on our INDOOR train ride! Allllll aboard!
Not only do kids get to hop aboard their favorite engine, they also get to search for Thomas and his friends hidden throughout the display. The Sodor crew love to explore our layout – you might even find a G scale Thomas character riding along in the modern city! Kids will also have the opportunity to do some crafts, coloring, and take home a mini activity book!
Junction Hobbies and Toys is joining in the celebration by offering 15-50% off on ALL Thomas merchandise. (even playmobil too!) According to a fact site, a Thomas toy (or one of his many friends) is sold somewhere in the world every two seconds. What can we say, he's a popular engine! 🙂
JUST IN! I recently learned from our hobby shop manager that all wooden Thomas stuff is being discontinued. (boooo!) BUT! There is a light at the end of the tunnel! (hehe!) The company is revamping all of their products which includes changing up the tracks, adding people figurines, (some that can even go inside the cars!) AND it will still be compatible with all the old tracks! (They will come with connectors to join to the old products!)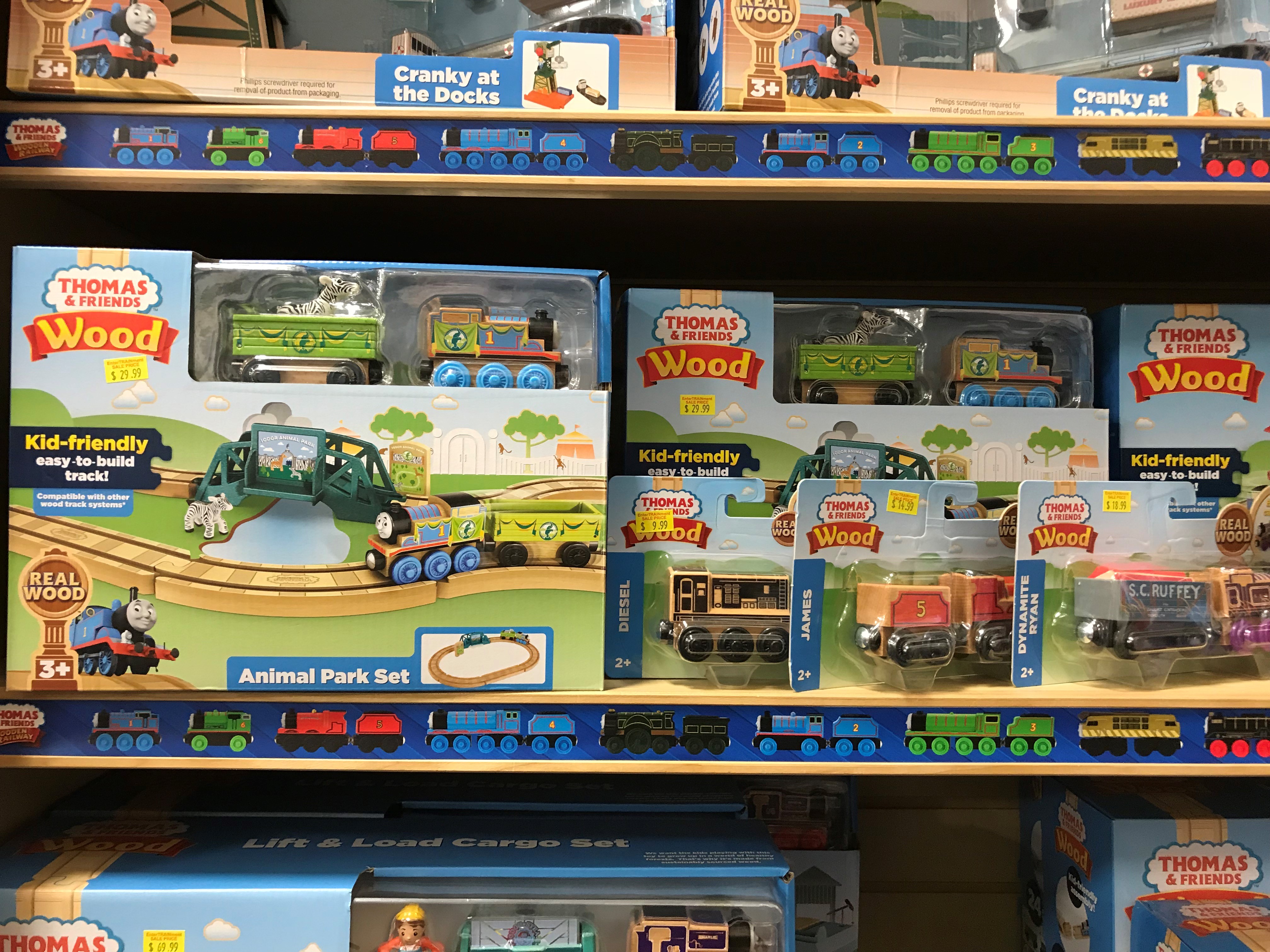 I grew up with wooden railway sets and I know they are a huge hit among many! What better time to engage with a child's imagination! We hope to see you for Everything Thomas month running February 1-28!