Christmas Activity Checklist
December 21, 2019
It's hard to believe that there are only a few days left until Christmas! Most kids are off of school so we've compiled a list of fun, free activities to help get you in the Christmas spirit!
Decorate Christmas Tree
Hopefully this is already done, but you could think about making some hand crafted ornaments. Pinterest has a ton of cute ideas like the clothespin reindeer pictured below!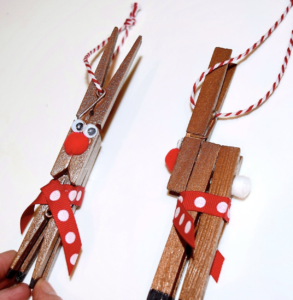 Walk (or drive) to Christmas lights
There are so many places offering drive through Christmas lights – like the Holiday in Lights and Christmas Nights of Lights!  And if you don't want to spend money, how about just walking or driving through your neighborhood. It is so beautiful this time of year and it's always nice to see sparkling lights to get you in the mood for Christmas!

Christmas movie marathon
Ladies, you know what I'm talking about…. how about some Hallmark channel?!  Or even classics like The Grinch, Polar Express, and Elf make for great Christmas memories!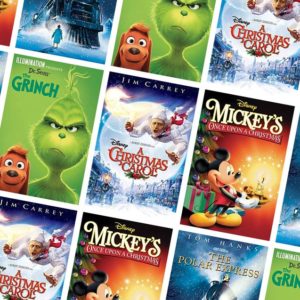 Bake cookies
Who doesn't love the smell and taste of freshly baked chocolate chip cookies?! Be sure to leave some cookies out for Santa and carrots for his reindeer!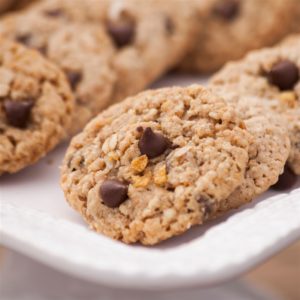 Here at EnterTRAINment Junction we wish you and your family a very merry Christmas! If you haven't seen our beautiful Christmas trains, remember there's still time! Our FREE Christmas train display will be up until January 2nd!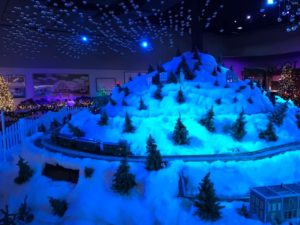 .