#40 February Status Report
February 2, 2010
This month we'll continue our look at small details on the EnterTRAINment Junction layout.
The addition of interior lighting has provided both the opportunity and, in some cases, the necessity to add more detail to individual scenes.  A good example of this is the station at Thompson (in the Early Period, next to the tunnel to the Middle Period).  The doors to the building are open, and there are interior lights to show off the furniture, stove, broom, and coal scuttle.  And on the station platform, there's a scale for weighing items to be shipped among other things (Figure 1).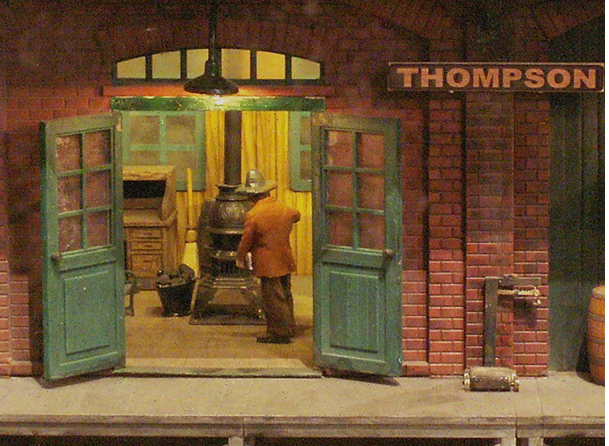 Figure 1.  Station Detail
In the Middle Period city, a sailor, carrying his duffel bag, crosses the street on his way to Union Station (Figure 2).  It's unlikely that the rag-top Cadillac is his, but it's an eye-catching addition to the scene.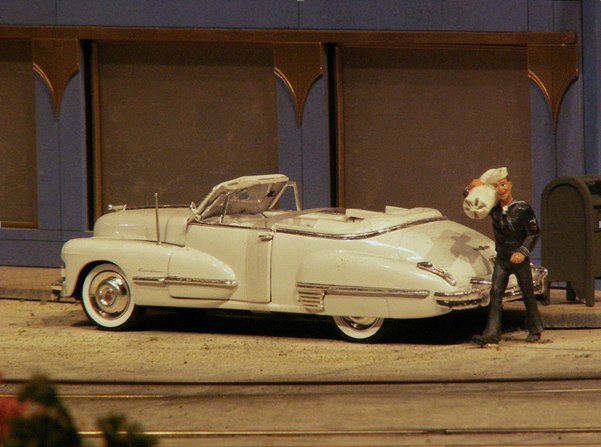 Figure 2.  Travelling Sailor
In the Middle Period drive-in theater, the sausage vendor is plying his trade while customers wait for the movie to begin (Figure 3).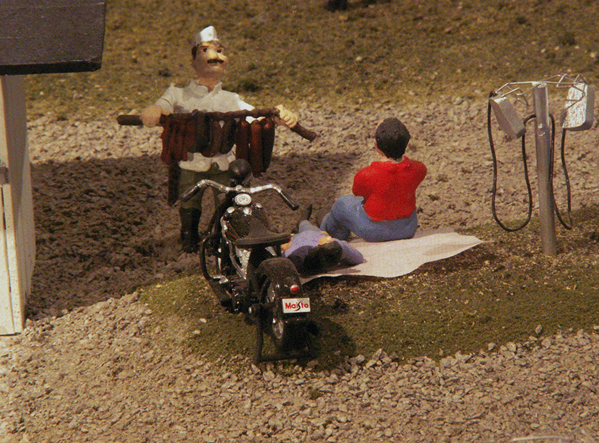 Figure 3.   Drive-In Theater Sausage Salesman
Visible only from the Mezzanine, the abutment for the road bridge across the river provides a good platform for diving for a couple of children on a break from their chores at the neighboring farm (Figure 4).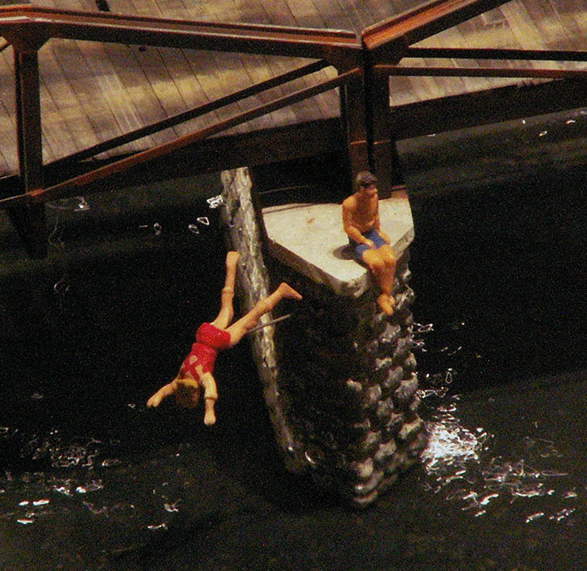 Figure 4.  Diving into the River
In the park around the Modern City, a small dog is looking for a handout from a young man who might benefit in more ways than one from sharing his food (Figure 5).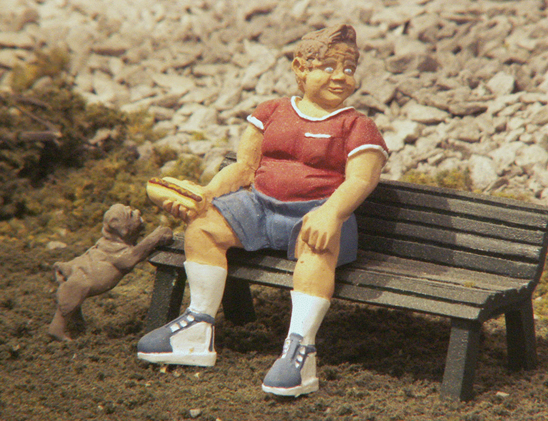 Figure 5.  Shared Lunch?
In the band stand, not far from the begging dog, a country band is entertaining some of the park's visitors (Figure 6).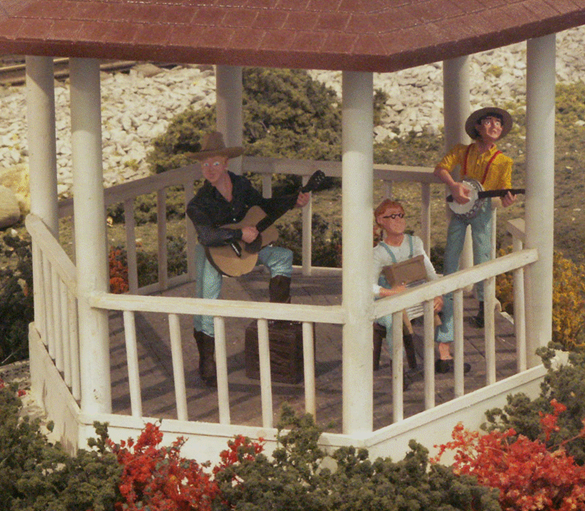 Figure 6.  The Country Band
And, no park would be complete without a fishing lake and an opportunity for kids to feed the waterfowl (Figure 7).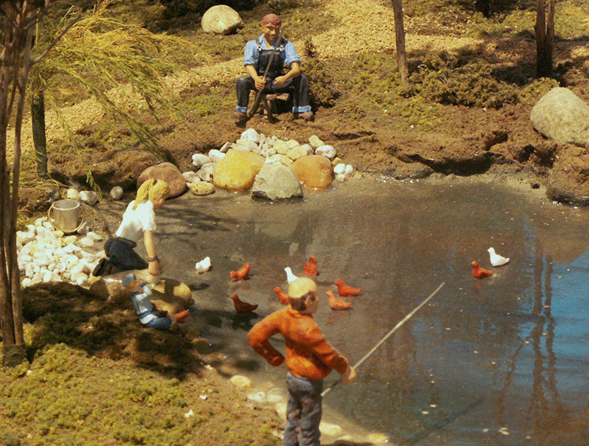 Figure 7.  The Fishing Pond
Finally, there's the ubiquitous green-shirted Don with his clipboard, checking things out and making notes about what things need to be done.  The one shown in Figure 8 happens to be across the aisle from the Modern Yard.  He's supervising the cleaning of the layout's plexiglass barrier, from the inside no less.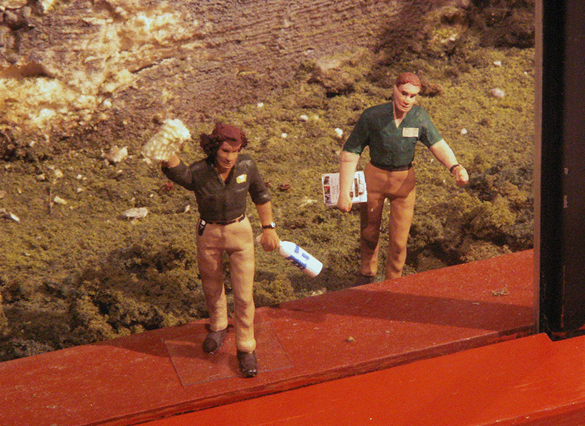 Figure 8.  One of the Dons
Look for these and other small scenes that dot the layout next time you come to visit.
Next month we'll look again at some of the larger changes and improvements to the layout.  They keep coming, and there's always something new.
© 2009 Tom Bartsch
MVGRS Big Train Project Coordinator