#126 December Status Report
December 12, 2017
This month's article is about changes made at EnterTRAINment Junction (EJ) for the Christmas celebration, called "Christmas at the Junction."
The first and most obvious change was the creation of the Christmas train layout.  It was located in the EJ expo center (Figures 1 and 2).  As in past years, this layout has a different configuration from those of past years, even though most of the components (track, houses, bridges, trees, etc.) were the same as in the past.  The levels on the layout each have a simple loop of track on which a single train runs when customers trigger a motion sensor as they approach the layout.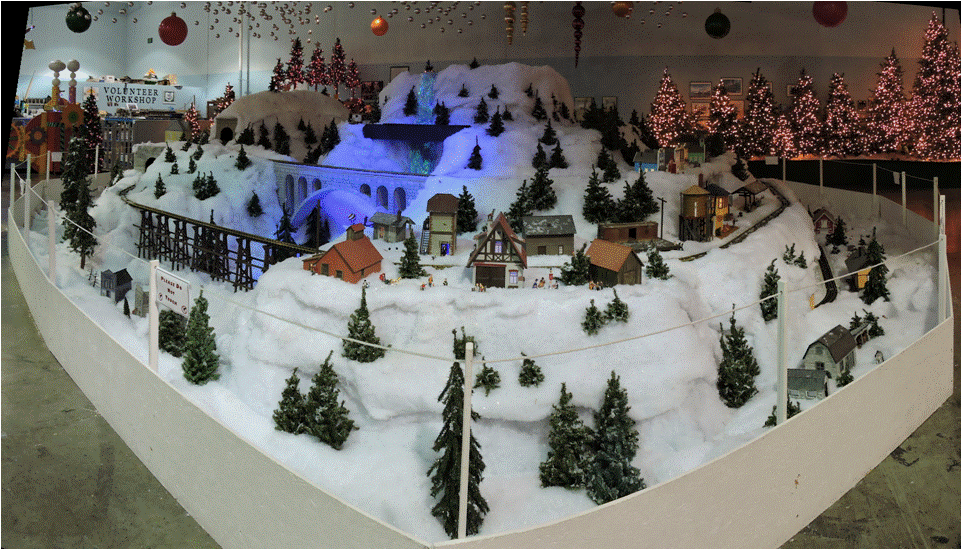 Figure 1.  2017 EJ Christmas Layout
The Christmas layout included four loops of track.  The track on the lower three levels is visible in Figure 2.  The top level is a loop running around the central mountain peak.  The top level's location and height can be inferred from the location of the black plate girder bridge visible near the top center of Figure 1.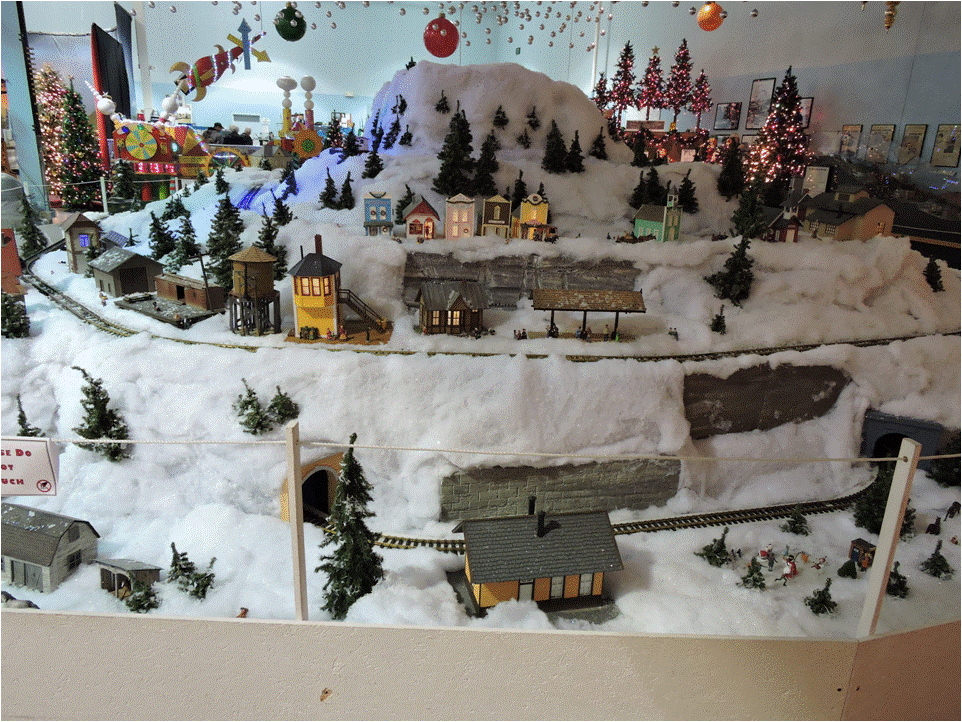 Figure 2.  Four-Level 2017 EJ Christmas Layout
The three houses near the lift bridge in the modern city (Figures 3, 4, and 6) were temporarily replaced by new Halloween-decorated houses, and then by Christmas-decorated houses.  The new ones all have a base with the same footprint, so that each with its special decorations can be replaced as a unit, depending on the holiday being celebrated.  This methodology was explained in last month's article (Part 125).  All three were carefully crafted by the EJ volunteers to include furnished interiors and inside lighting, and all have season-appropriate decorations and exterior details, which stay with the models.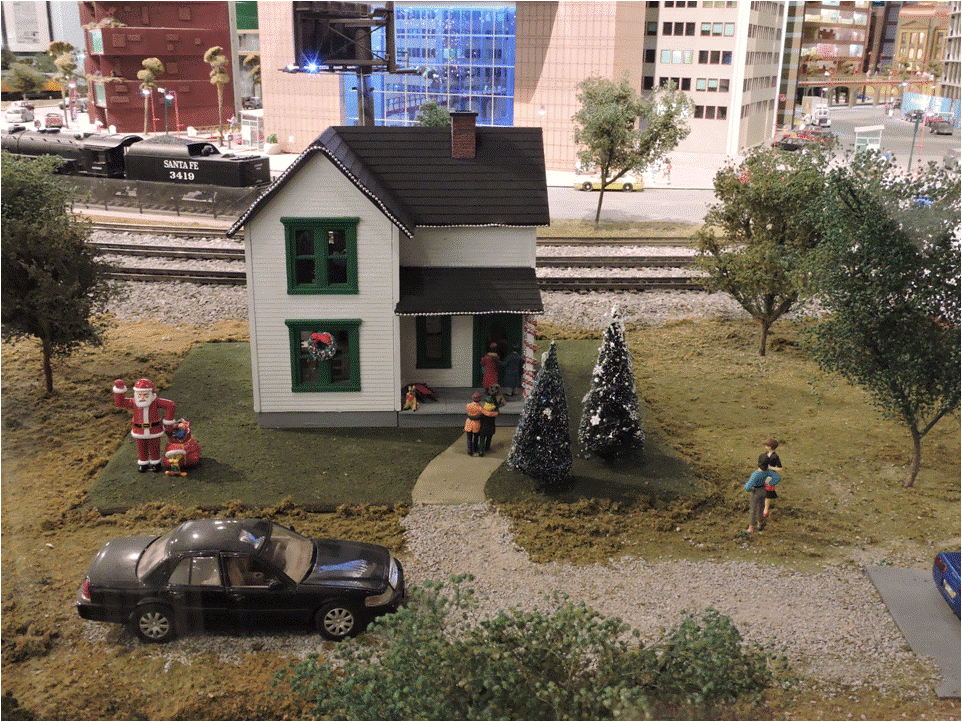 Figure 3.  Christmas House Number 1
House number 2 (shown in Figure 4) has relatively plain Christmas decor, but there's a treat for EJ visitors on one corner.  It's a large-scale model railroad, and it's decorated for Christmas.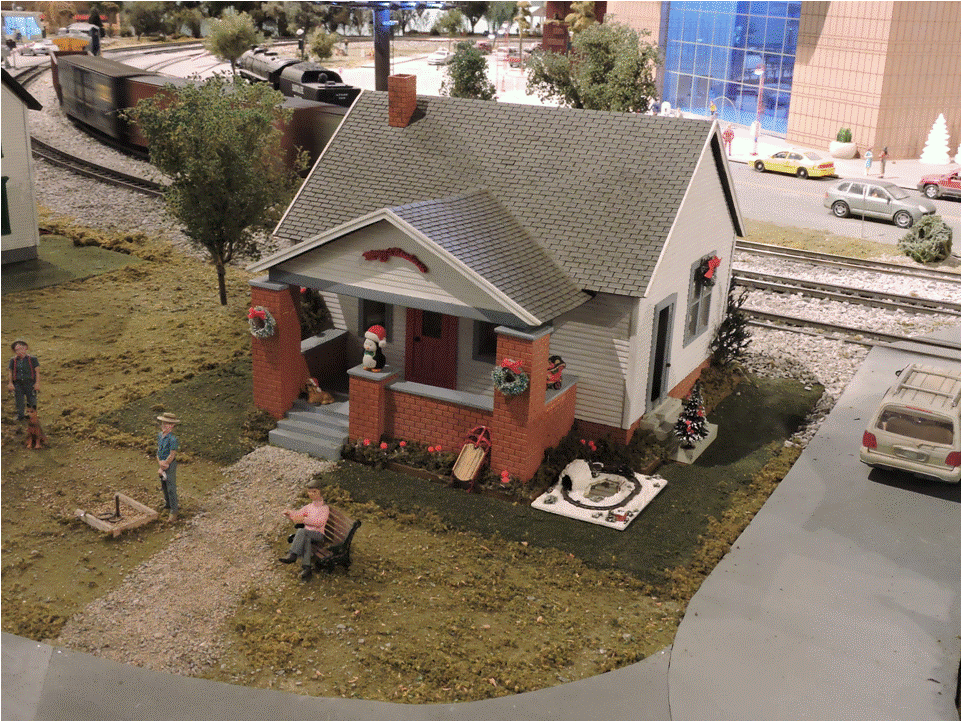 Figure 4.  Christmas House Number 2
A close-up of the model Christmas layout at House Number 2 is shown in Figure 5.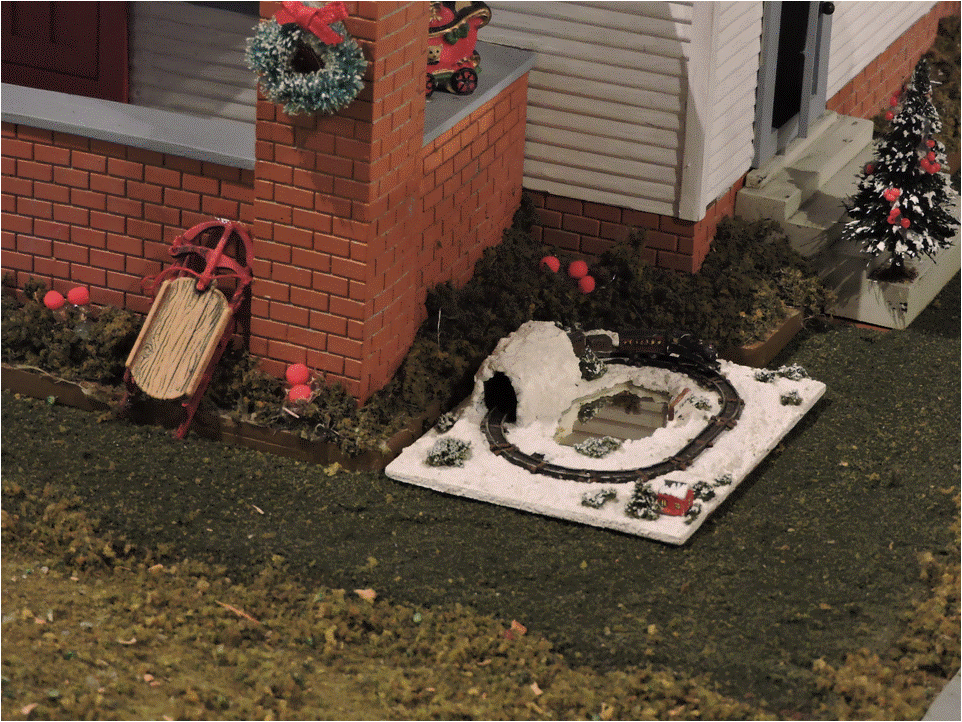 Figure 5.  Model Railroad at House Number 2
House Number 3's includes a string of miniature exterior lights and is a favorite hangout for a number of miniature dogs and cats (Figure 6).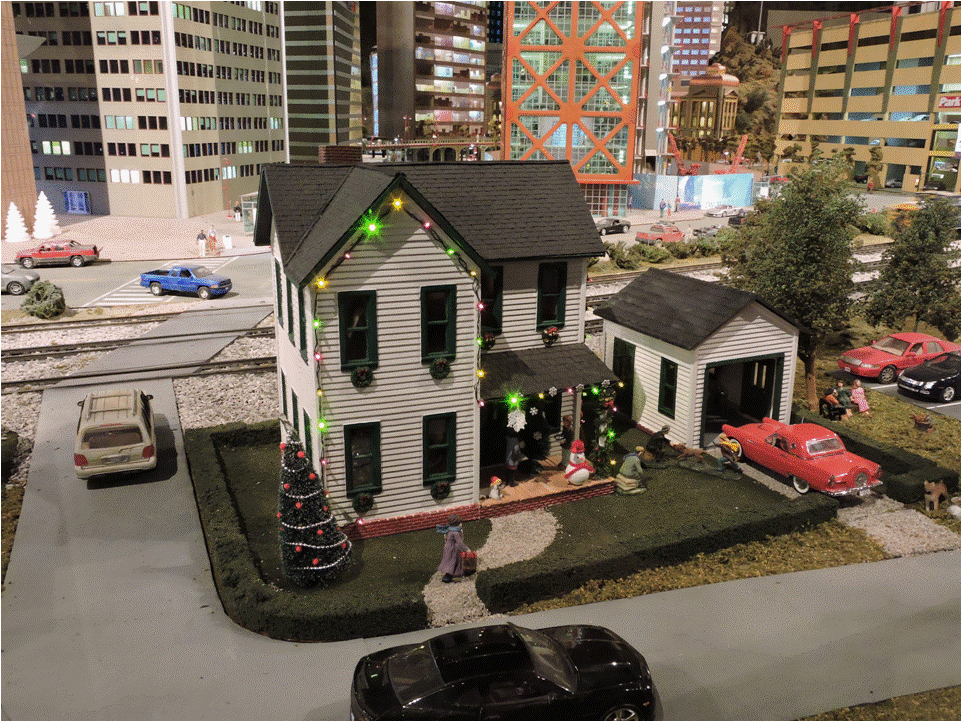 Figure 6.  Halloween House Number 3
The Dent School House has shed its Halloween décor and was remade into an entertainment location, including a portable stage and the musicians who to take advantage of it (Figure 7).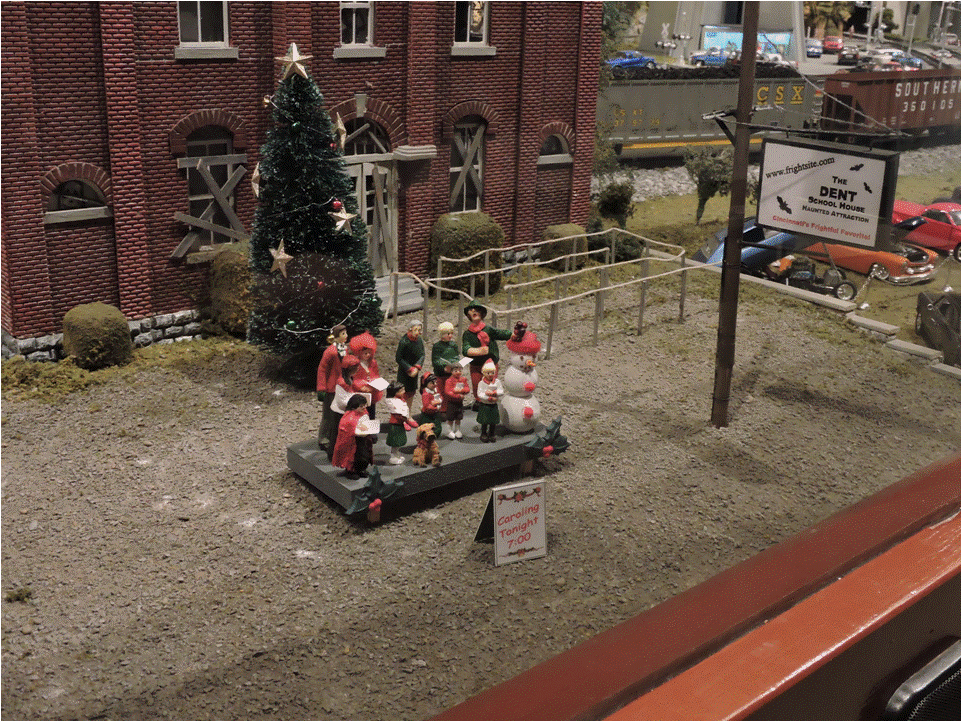 Figure 7.  Carolers at the Dent School House
EJ's change-over from Halloween to Christmas décor has once again been completed by a yeoman's effort, involving a lot of EJ's volunteers.  The most challenging effort was setting up the Christmas layout, but it was spectacular, as usual.
© 2017 Tom Bartsch
MVGRS Big Train Project Coordinator