Top 5 reasons why you should come to Christmas in July!
July 5, 2018
As most of you probably know, EnterTRAINment Junction has our annual Christmas in July celebration going on now through July 31st.  If you've never visited with us at Christmas time, this will give you a sneak peak into what it's like!
We have our winter wonderland walk through which allows you to see the elves and reindeer, grab a cookie from Mrs. Claus' kitchen, and get your own private time with Santa in his study! We also have Rudolph and friends characters hidden throughout the display.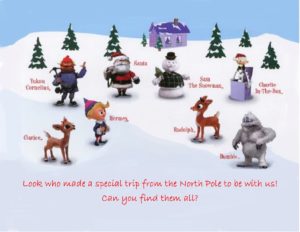 In case that doesn't already entice you, we've compiled a list of reasons why you should stop by and see us for Christmas in July!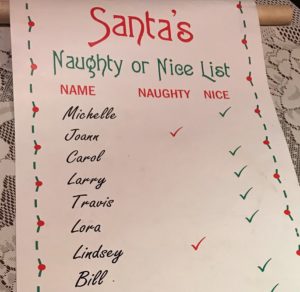 BEAT THE HEAT! The weather in Ohio seems to go from one extreme to another and what better way to cool off than experience Christmas in July! All of our attractions (with the exception of the outdoor train rides) are indoors!
Check and see if you're on the naughty or nice list! If you're one of those unfortunate people who are on the naughty list, you still have time to improve your behavior! 😉
Get your Christmas card photos done early! I can't tell you how many people have commented on how much they love our santa photos and like to come in during the less-crowded Christmas in July event. It's the perfect opportunity to get started on those favorite Christmas time photos!
Tell santa what you want for Christmas and beat the holiday rush! We all know the elves are working very hard to get the toys ready in time for the holidays! You can even get a sneak peak at some of the best toys of the year at Junction Hobbies and Toys!
COOKIES! I don't think this really needs an explanation, but who doesn't love Mrs. Claus' sugar cookies!!
What is your favorite part about Christmas in July? Let us know on our facebook page or in the comments below!