There's an app for that!
June 14, 2018
This article is dedicated to train games on the go- available on the app store nearest you! I have played all of these games and thoroughly enjoyed them so I thought you might too! Good for the kiddos and good for adults as well!
Train of Thought -is one of many games available through Lumosity. Lumosity is a website/app that consists of games which are aimed to improve memory, attention, speed of processing, and problem solving. They have a free version which gives you access to 3 games a day or a paid version which gives you access to more games and progress reports.
Train of Thought has become one of Lumosity's most popular games being played over a half a billion times since it first came out! The goal is simple: you must guide a number of trains to their correct location. Sounds easy, right? The trick is that you must guide them all simultaneously, with each level adding more trains. They are color coded and have to match the correct station.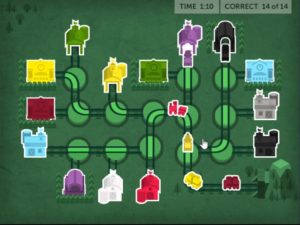 You can see a video if it in action here
Train Conductor USA
With this game, each train needs to be connected to a particular train track, which is shown by the track number on top of the train. With the swipe of a finger connect the train to the right track, and stop any trains that are going to collide by tapping on them. Again, it sounds simple, but it gets harder and harder with each increasing level by adding more trains. You can also pick a faster speed which makes it quite challenging!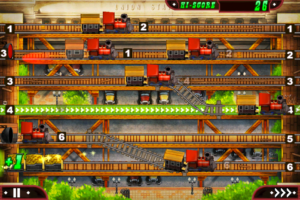 There's a video if it here.
Ticket to Ride
Discover Ticket To Ride, the digital adaptation of the famous Ticket To Ride board game.The object is to collect wagons to take control of the railways connecting the various cities of the United States. There are other maps available in the store, including Europe, India, Asia, Germany, and the new United Kingdom expansion. You can create your own railway network by connecting cities across the world. You can play single player mode or multiplayer mode!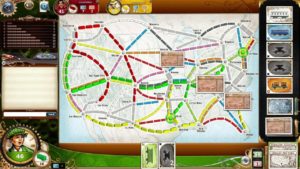 I have played and enjoyed all of the games mentioned in the article. These are great games for on the go and we also have an article that highlights some of our favorite train games that we carry at EnterTRAINment Junction!
Let us know of more train themed games we might have missed!