Thanks for the birthday wishes!
August 23, 2018
What a great August this has been! We had such a blast celebrating our 10th birthday will all of our friends! (that's you!)
We'd like to offer up a special congratulations to our winners during the 10 days of giveaways! We had over 1,000 entries for so many fantastic prizes! Congratulations to: Melissa M., Kristin W., Bryan M., Lindsey H., Rachel R., Laura R., Lindsey F., Mary Jo O., Jodi S., Alison B., and Stacy M.!
We couldn't have done our giveaways without our friends at Pump It Up, The Web Extreme Entertainment, Sky Zone, Skatetown, Scene 75,  Cincinnati Zoo, Cincinnati Axe Throwing, Escape the Room Challenge, Watson's, Full Throttle, Kings Island, Chick-Fil-A, and Liberty Center. We are thrilled to be a part of such an amazing community of entertainment venues, shopping venues, and restaurants.
Special thanks to ZooPro Adventures, Pepsi, Butler County Visitors Bureau, and Kindervelt for all the support as well.
Here are some pictures from our big birthday bash weekend: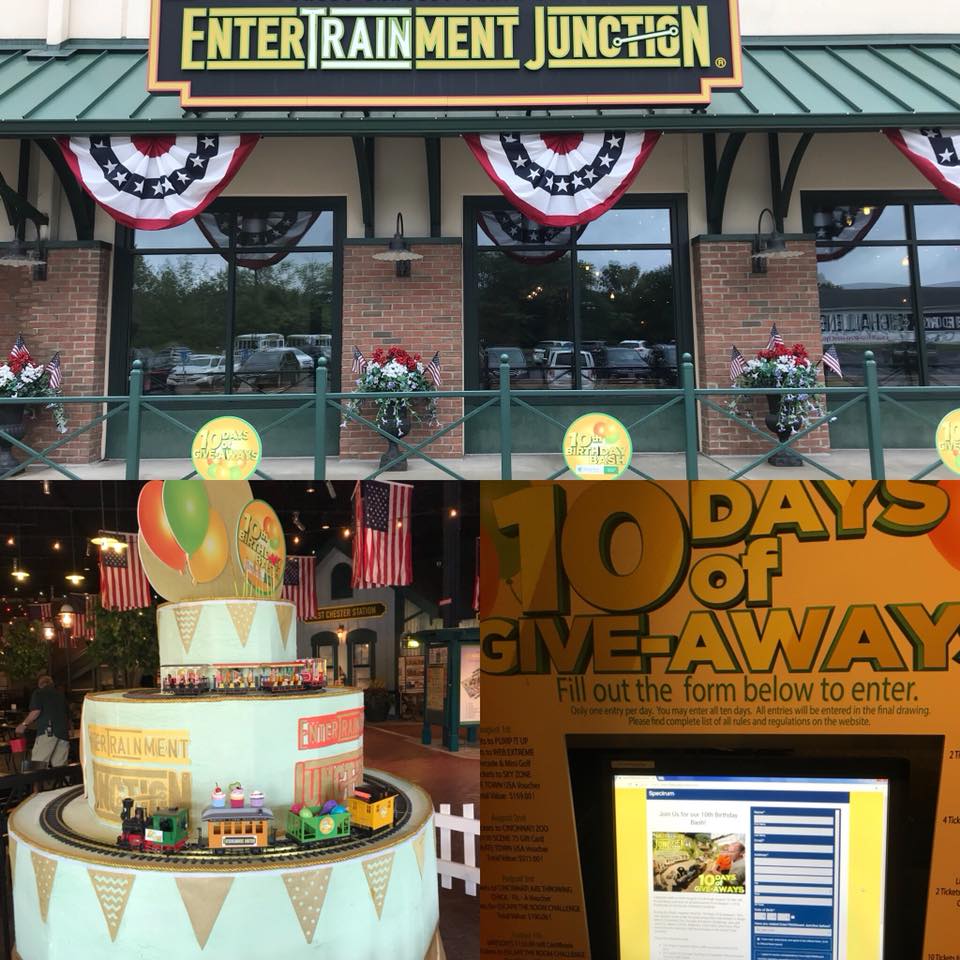 Huge thank you to all of our staff to putting together our beautiful cake and decorations for the event!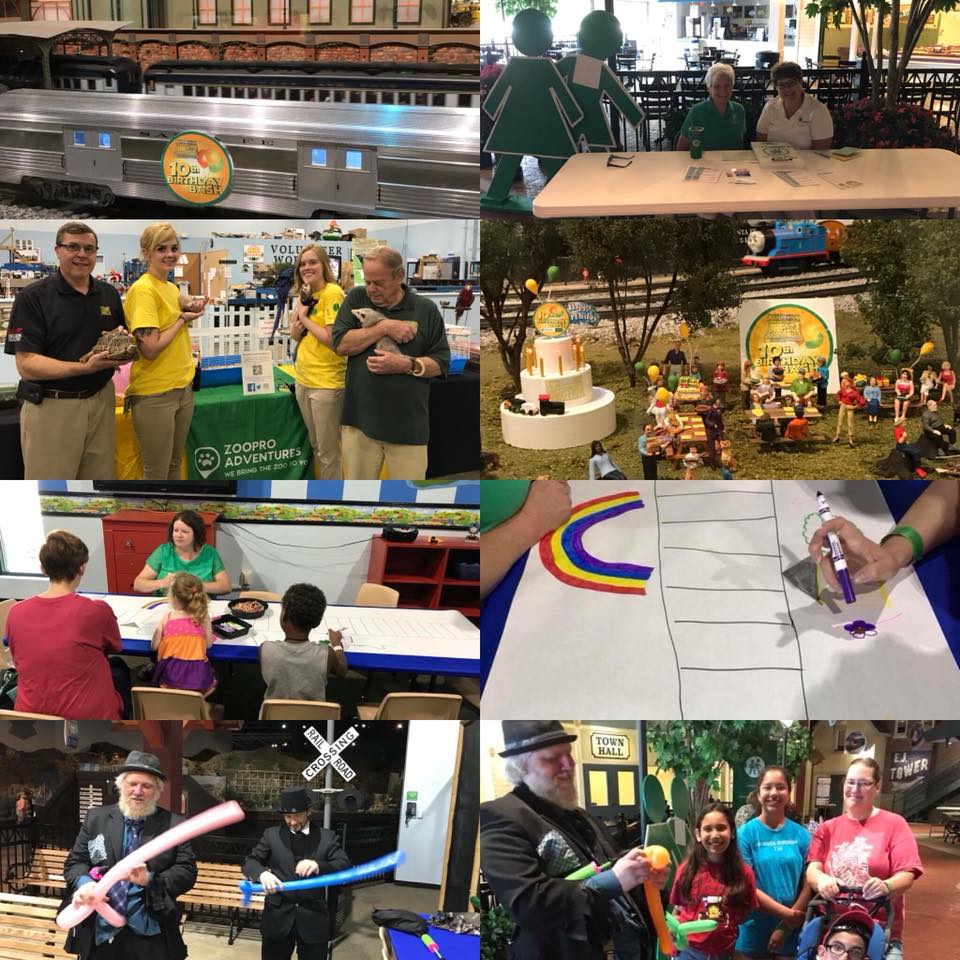 Kindervelt came out to talk about their organization, Zoo Pro came out with their animal friends for a visit, Krista and David did storytime and crafts in the kids play area, and DJ and Travis did some fabulous balloon art for our guests! It was a busy weekend!