Summer Layout Tours
July 10, 2020
Looking for something fun and FREE to do this weekend with the family? The 2020 Greater Cincinnati Garden Railway Society (GCGRS) Summer Layout Tours is on for tomorrow, July 11th, 12-6 PM.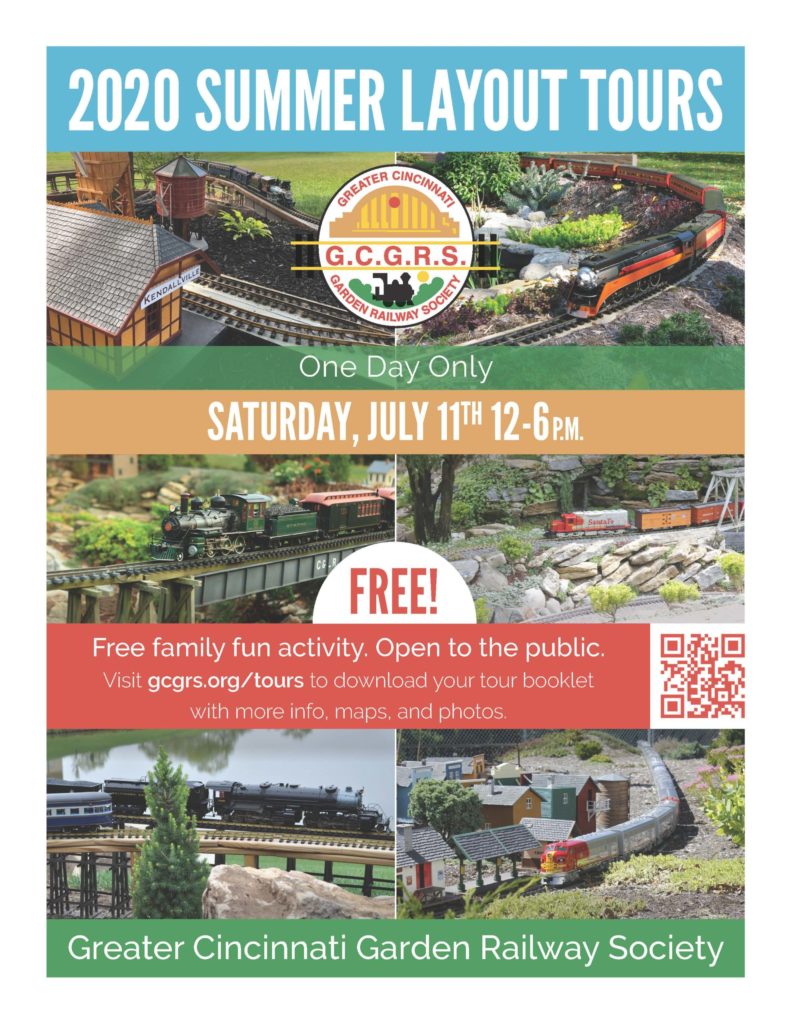 This is a great chance to see lots of trains and see multiple backyard train layouts around the Cincinnati area. Many of the homes on the tour are those of volunteers and/or key people in the making of EnterTRAINment Junction! You can download the Tour Booklet  [PDF] for descriptions of the layouts, pictures, and directions to the open railways.
This year's tour is ONE DAY this year. The open railways are all open Saturday, July 11th.THERE ARE NO RAILWAYS OPEN ON SUNDAY, JULY 12TH.
Please be sure to practice social distancing at all times during the tour.
If you plan on coming to EnterTRAINment Junction tomorrow, be sure to check out the club layout! It is located just outside of the Junction. Club members have joined together donating track, plants, and buildings. There are three different loops of track which allows the volunteers to run their live steam whenever they want!