Staying Cool
July 20, 2019
It may be hot outside, but it's a cool 72 degrees inside the world's largest train display. No matter the weather, it's always nice inside of EnterTRAINment Junction! If it's too hot, too cold, too much rain… no problem! We have plenty for you to do indoors!
Here are some ways to beat the summer heat when you spend the day with us:
-You've heard of people walking around the mall, right? Instead of the mall, do laps around the Train Journey instead! With this heat it is certainly not ideal to run or walk outside, but it's perfect inside the junction. Seven laps around the layout = 1 mile. Who knows, you might even see some new hidden things along the way!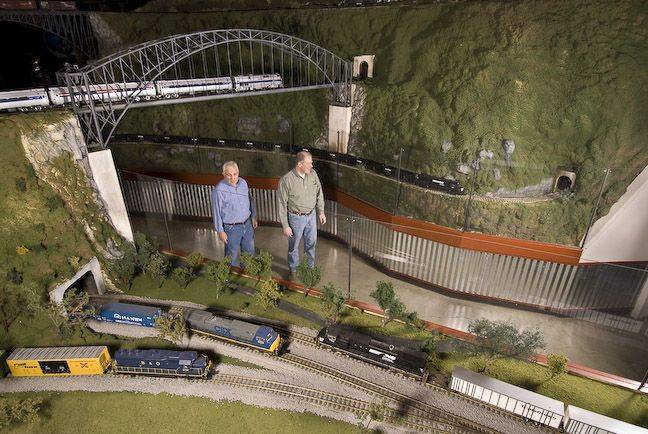 -The kids can "let off steam" and play  on the jungle gym inside Imagination Junction. It beats sliding and climbing around outside. With this weather it's best to avoid the sun at all costs–especially when there's an excessive heat warning!  **In the off chance that we get some clouds or a nice breeze, kids can also run outside to hand crank our Kids Express ride!
-I scream, you scream, we all scream for ice cream! Cool off with an ice cream or other frozen treat from Junction café.
-Show us how good your balance is in the awesome and wonderful tilt room! It's harder than it looks! You can also impress your friends with your navigation skills in the mirror maze or curtain maze! Instead of getting lost in an outdoor maze, you can get lost in a cool, air conditioned, and fun setting!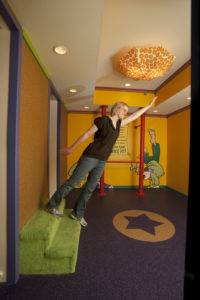 These are just a few ways EnterTRAINment Junction offers fun for the family while cooling off from the summer heat. We know how easy it is to get stir crazy staying indoors so we are happy to offer plenty of ways to exercise, get the kids extra energy out, and do something unique and different. We know it's hot outside so please stay safe, stay hydrated, and stay cool!