So long, 2018!
December 28, 2018
We've had a lot of upgrades and new additions at EnterTRAINment this past year. 2018 has flown by so we've compiled a list of things that were accomplished this past year:
-One thing that is a continual work in progress is upgrading all the electronic PLC's. A good majority of it is now complete and has saved a lot on the wear and tear of the trains.
-There have been more buildings added such as the msc building in the modern city pictured below: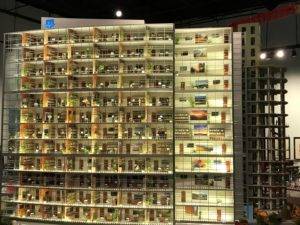 -Volunteers have been working on the interiors and smaller details in the buildings. For example, stained glass windows on the church as well as the sign out front making it even more realistic.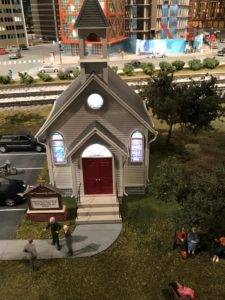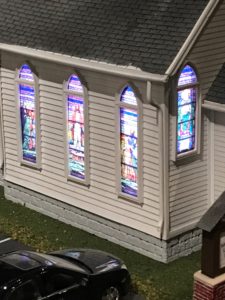 -The addition of permanent Christmas houses in the modern period. Now the volunteers don't have to decorate each house by hand every year- they can just swap out the traditional houses for the pre-decorated ones.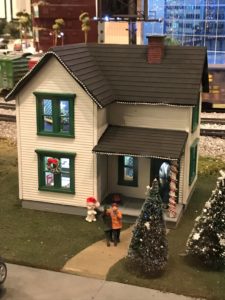 -Tree upgrades. Our original trees didn't have roots and now they do.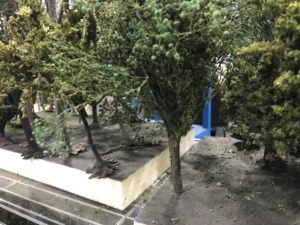 -There has been a new Amish town added towards the end of the display complete with horse and buggy!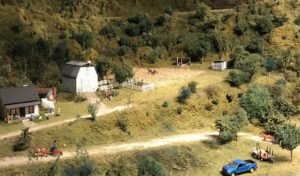 -The plane added to Coney Island.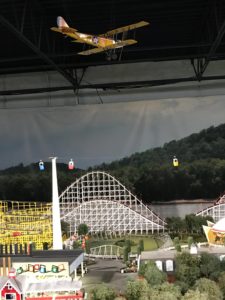 -And in our funhouse we added a fun new addition to Crazy Caper called Zap Zone! The object is to move the wand completely around the figure without touching the metal. It's harder than it looks!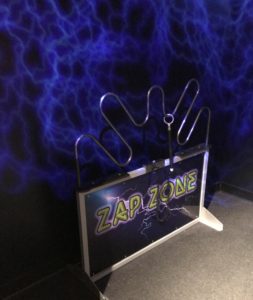 These are just a few of the many additions and upgrades throughout the 2018 year. We at EnterTRAINment Junction wish you and your family a wonderful, happy, healthy, and safe new year and we look forward to seeing you in 2019!