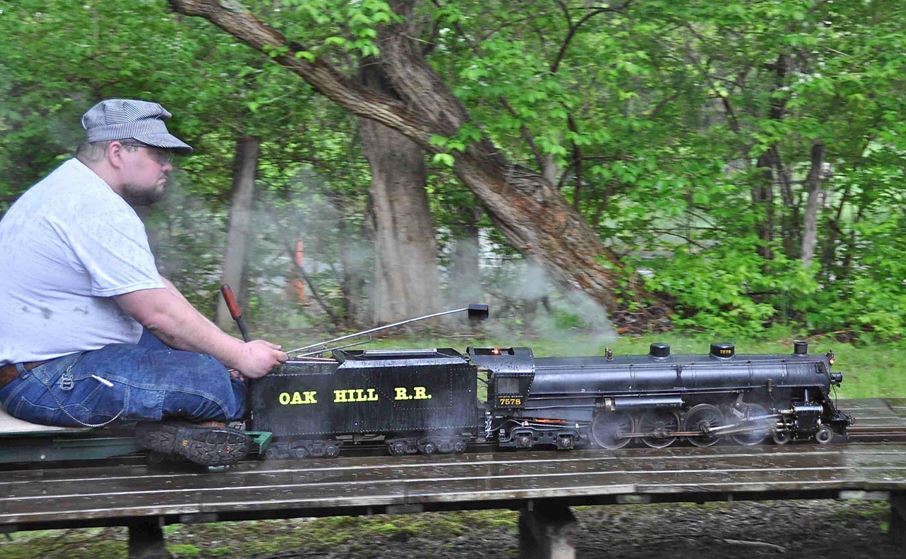 Chuck Balmer, a retired electrical engineer and resident of Urbana, Ohio has a growing collection of operating model locomotives in ¾" scale. They run on 3½" gauge track (that's 3½" between the rails – big enough to ride on or at least ride behind). Most are steam locomotives that actually run on steam produced in their own boilers, some propane fired and others coal fired.  He also has a couple of diesel locomotives that are powered like the full size locomotives. They use an internal combustion engine that drives a generator that produces electrical power for the electric motors that turn the wheels.  Chuck created the sophisticated electronic controls for both.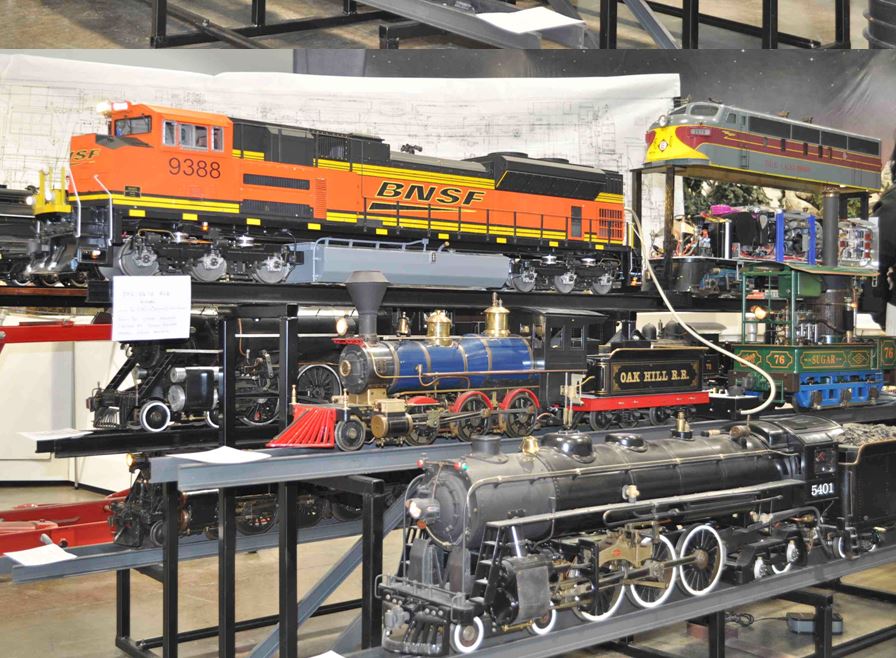 Chuck has built from "scratch" at least four of the steam locomotives in the collection and is currently working on another.  One of the BLW masterpieces, on which Chuck was quite ably assisted by his son Jim, is an exquisitely detailed museum quality C&O Allegheny that was built entirely in the BLW shop.  Chuck and Jim researched whatever published information they could find, managed to get ahold of some of the blueprints of the full size locomotive and visited the Ford Museum in Dearborn, Michigan to measure and photograph the details of the full size locomotive on display there in order to make the model as accurate as possible. They made patterns for many of the parts and cast them in their home foundry.  Practically all other parts were fabricated with the only exception being most of the screws and bolts.
Since the completion of the Allegheny in 2012, BLW has produced, in about a year, a diesel locomotive, an EMD SD70Ace of equal quality.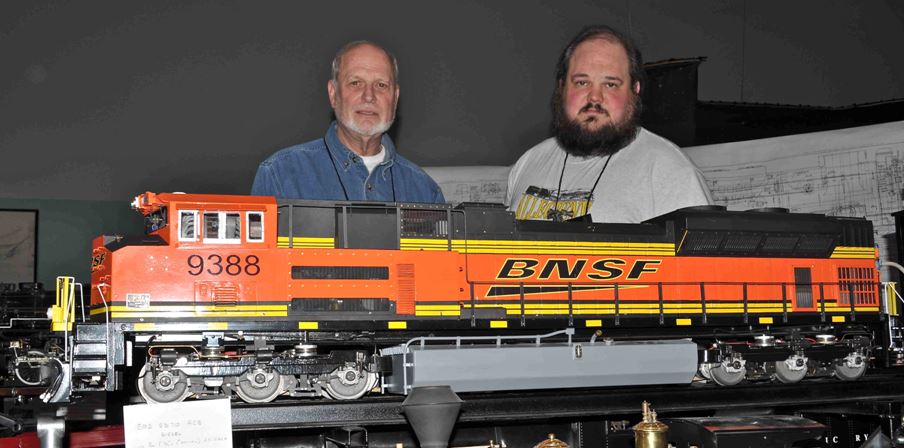 Chuck and Jim are now well along on to the construction of a freelance version of a narrow gauge steam switcher which started out as the partially completed chassis of a much different type of locomotive that had been acquired along the way.
Come by and check out these incredible working miniatures built by the some of the world's greatest model craftsman! See functioning miniature steam engines, internal combustion engines, ships, boats, airplanes, action figures and more! This show is FREE to the public on Saturday, March 7th from 10am to 6pm and Sunday, March 8th from noon to 5pm.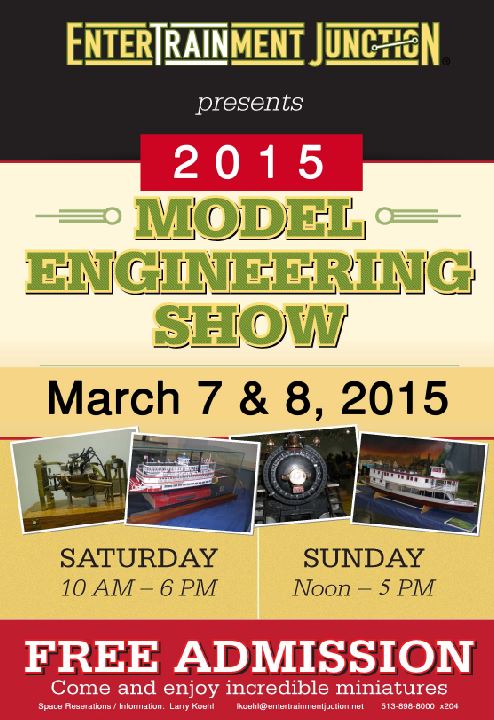 Submitted by Larry Koehl
All photos to be credited to Jim Keith.  They were taken at the EnterTRAINment Junction Model Engineering Show in March 2014.