Remembering Raymond Hughes
January 29, 2021
Earlier this week we learned about the passing of one of our own, Raymond Hughes. Ray was a main player in the creation of EnterTRAINment Junction.  It could not have been done without him.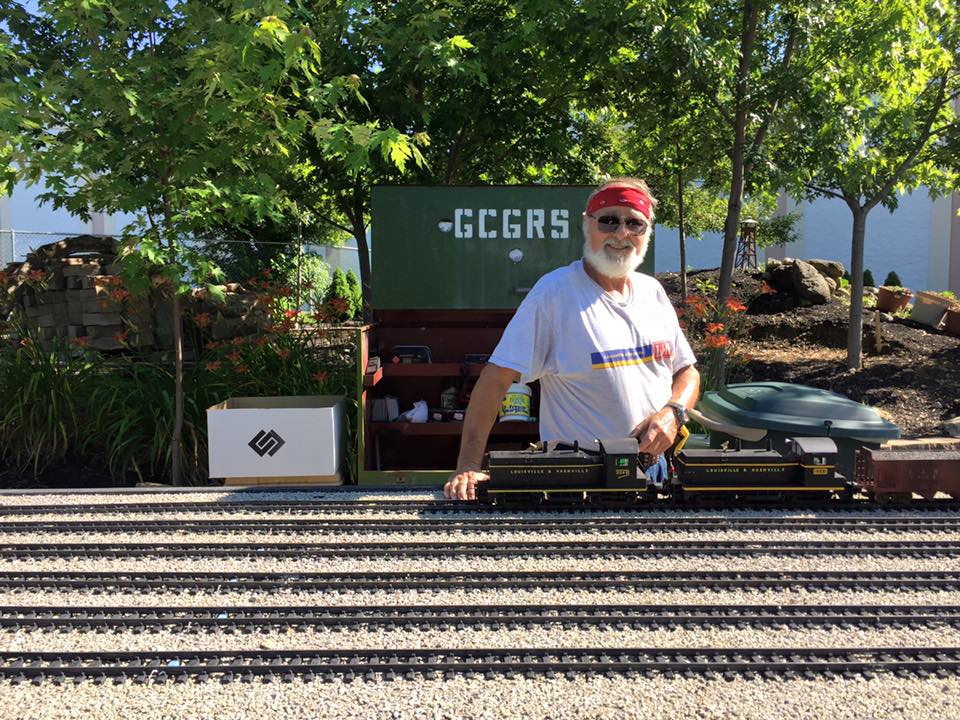 He was a charter member of the Greater Cincinnati Garden Railway Society and retired High School Industrial Arts teacher. Ray was a G scale train enthusiast and was multitalented in making things and teaching and leading others. He played such a huge role in the creation of our main attraction, the train layout.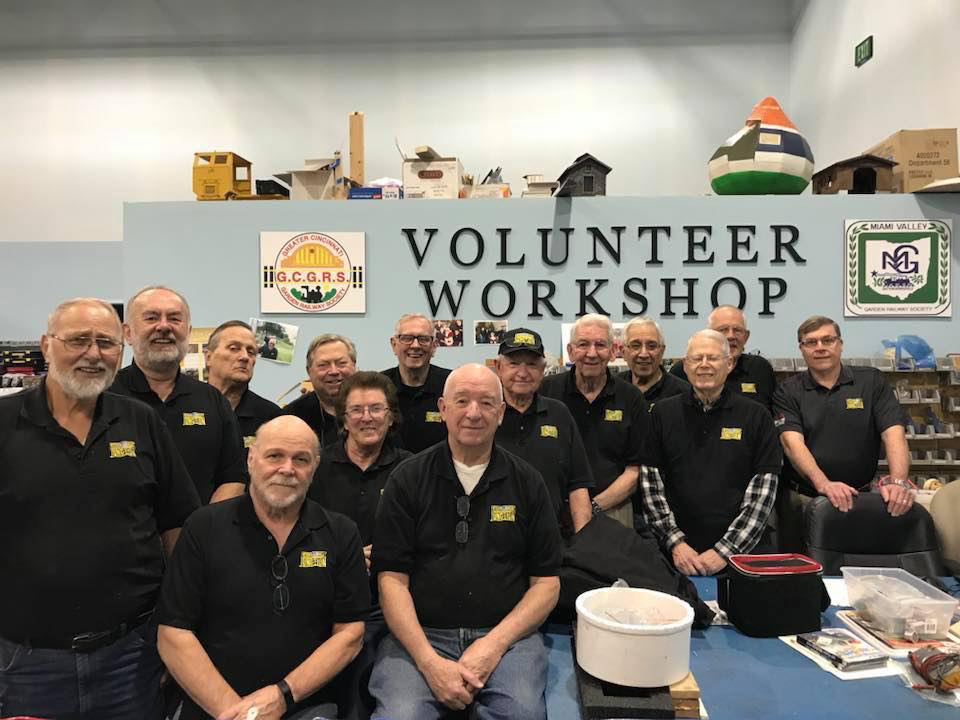 Ray was also the "Foreman" of the volunteers; overseeing them and taking an active role in virtually every aspect of the construction of the layout. He oversaw so many different aspects – from the support structures to the final scenic details.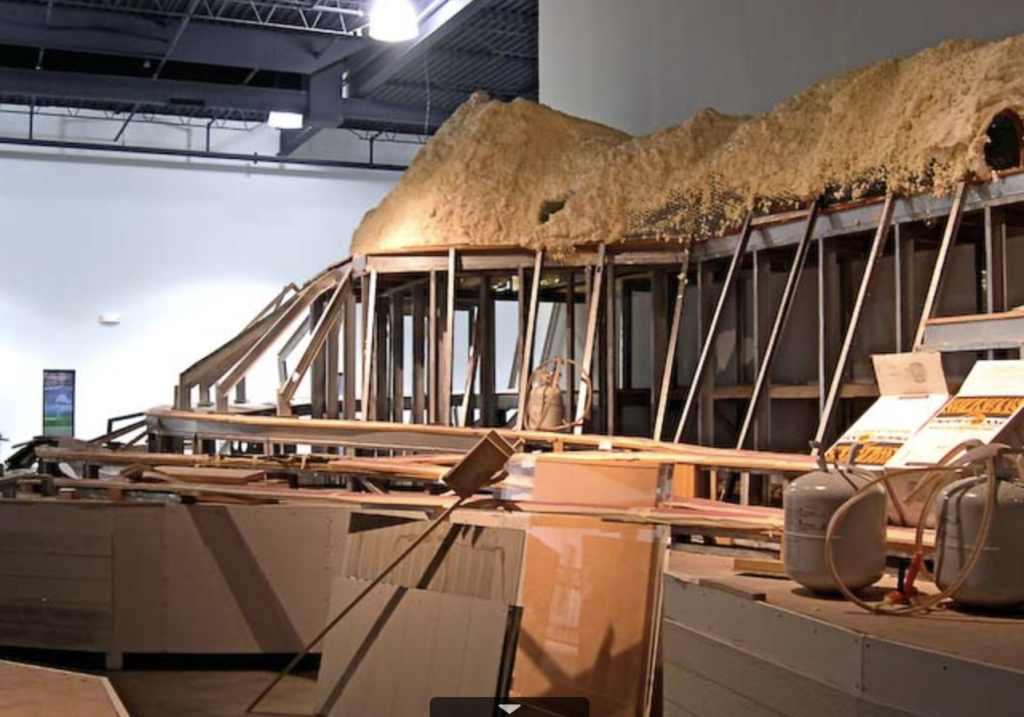 Practically all the foam that forms the mountains was applied by Ray. (And he painted much of it too!) He and wife Charlotte, an inseparable team, created many scenes and features of the layout including: the Black Star Coal Mine, its Company store, school, gas station and details that depict Ray's boyhood Kentucky home. Look closely, and you'll see Ray and Charlotte in the Company Store window.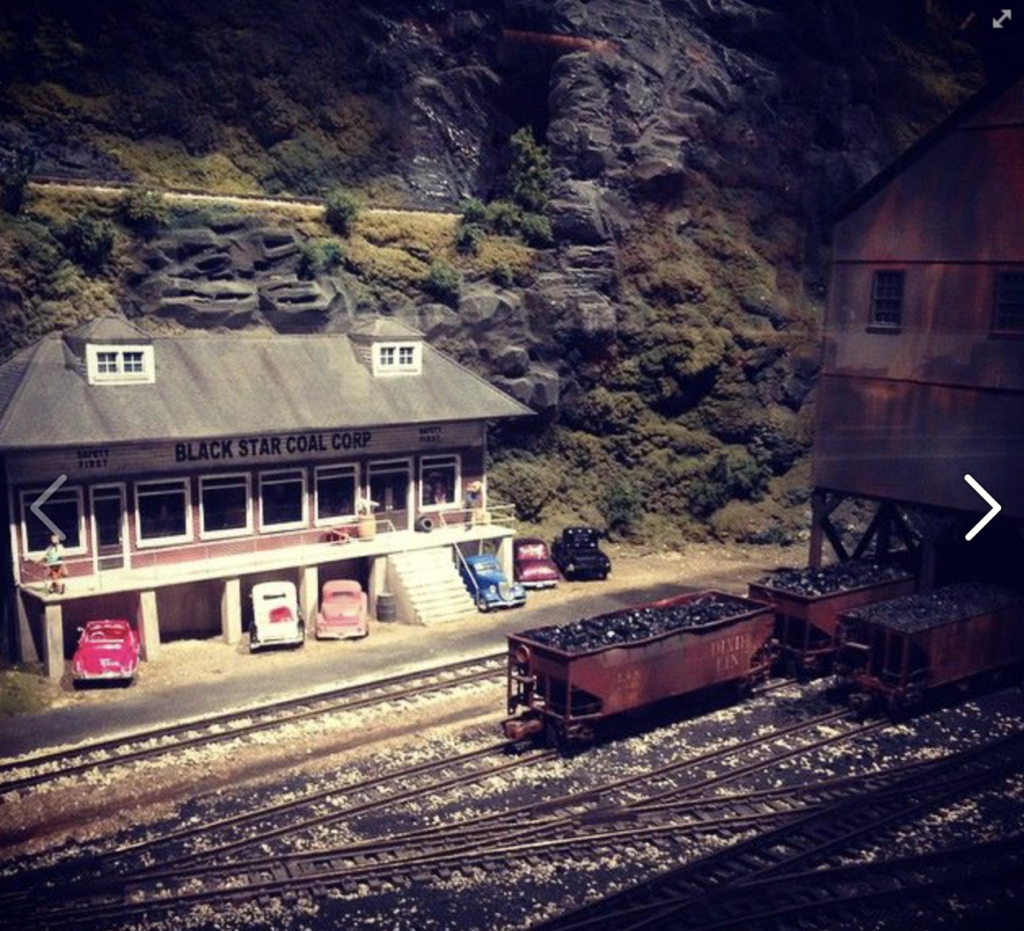 High up on the mountain see the Black Star mine trains go by which Ray made from scratch. Many of the buildings, bridges, and figures etc., although created by others, were most likely installed and the scenic details finished off by Ray and Charlotte.
Ray is being remembered with the presence of the small town of Leon, Ray's middle name (the name he went by in his younger days) and by Hughes Manufacturing Company, and there will be other things too. The number of things on the layout that saw the touch of Ray and Charlotte's hands are just too numerous to list.
Ray also had the most contagious laugh – he made EnterTRAINment Junction a better place just by his presence alone.
We all miss you dearly, sweet friend.
Next time you're at EnterTRAINment Junction look for the many signs of Ray and think about the incredible impact he had on this layout and our staff!