Rainy Day Fun
September 7, 2018
With all the rain in the forecast, we figured we would highlight some fun rainy day activities! Butler County has so many amazing indoor attractions like The Web, Archery Arena, Escape the Room Challenge, Get Air West Chester, Pump It Up, and of course yours truly, EnterTRAINment Junction.
Don't feel like leaving your house?
We've listed 4 of our favorite stay-at-home rainy day activities!
1-Setting up a pretend restaurant with your child can teach them a lot while having fun. You can have them write out their menu to practice spelling, and count up the cost of the food you order.  We have plenty of play food items at Junction Hobbies and Toys to help get you started!
2-Another option is to build fabulous layouts with wooden train sets. (Also available at our hobby shop!) If you haven't started your wood train collection yet, not to fear! You can make your own train/tracks with some cardboard, tissue boxes, toilet paper rolls, and Popsicle sticks!  Check out a unique craft idea here: https://www.youtube.com/watch?v=odFooICTYSo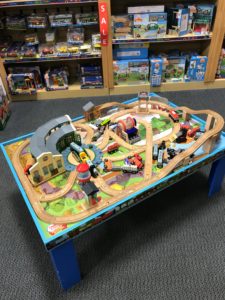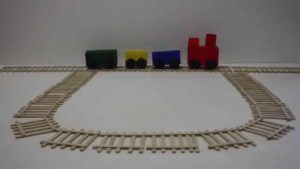 3-If you enjoy crafts, don't forget activities like painting and creating.  Melissa and Doug has some great rainy day activities that are fun for any age!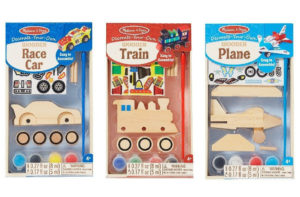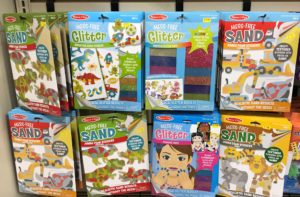 4-Family board games! What better way to beat the rain than to beat each other for the title of board game champion! We even wrote a blog a while back featuring some train themed games to get you started!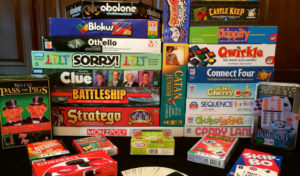 What other fun activities do you like to do with your family when it's raining outside? Let us know on facebook and be sure to give us a visit sometime for some rainy day fun!