Raccoons, snakes, and groundhogs, oh my!
August 12, 2019
On Saturday we had a late birthday celebration! Can you believe EnterTRAINment Junction has been around 11 years!?  To help us celebrate our birthday, our friends from ZooPro Adventures came out with some of their animal friends to meet and greet our guests!
Pictured below is only part of their set up! Did you know ZooPro is also available for private birthday parties and events?!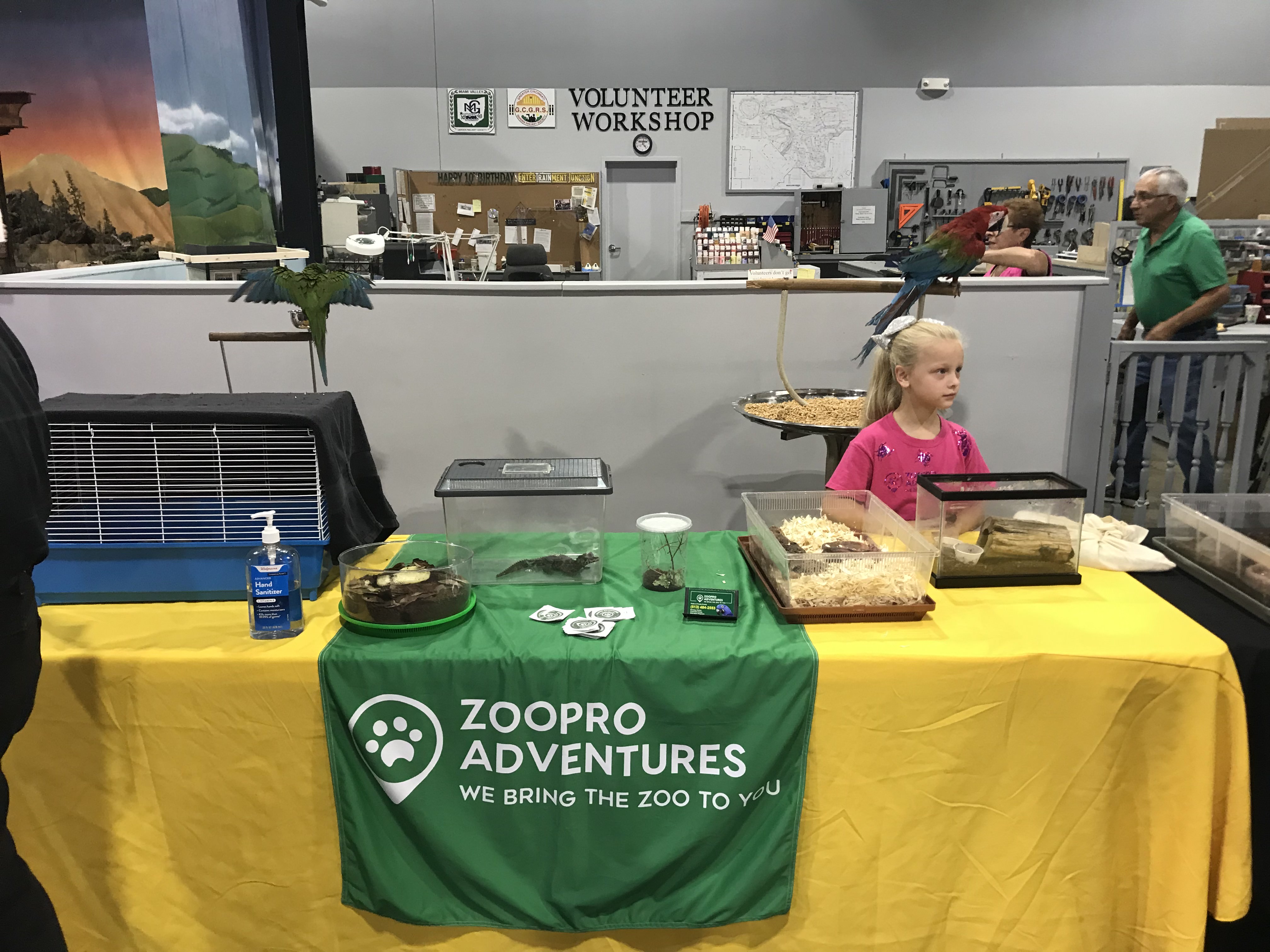 They brought along birds, bats, turtles, scorpions, skunks, a raccoon, groundhog, hedgehog, rabbits, skinny pigs, bird eating spider, snakes, and probably more that I'm forgetting!
The bats were super cool to see!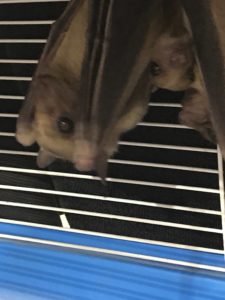 Coney the groundhog was a huge hit! He gets around fast! 🙂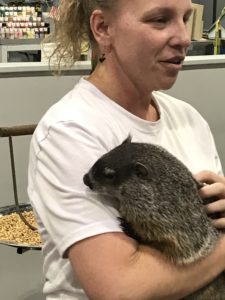 Ralphie the raccoon is my FAVORITE!!! (I know I shouldn't say that because I love all animals, but I've always had a thing for raccoons!)  I mean, how cute is he?!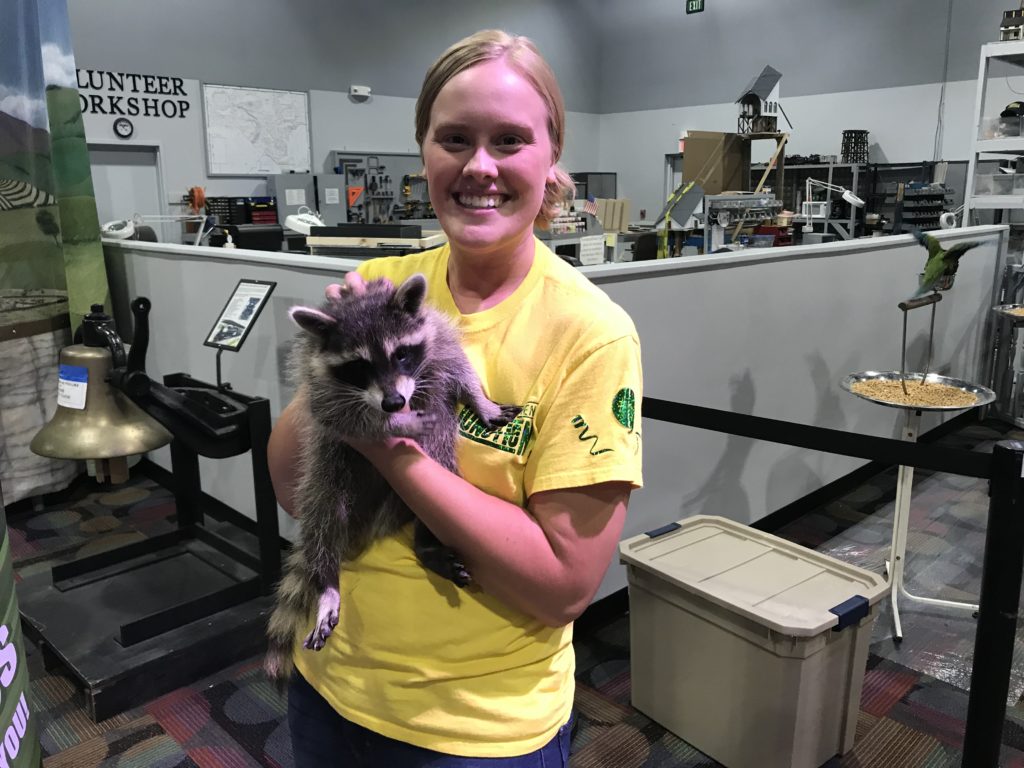 Pictured below is just one of the snakes they brought with them. He's being held by their daughter. (She's so brave!) Next picture is of one of the skunks they brought! (Don't worry, he's not a stinker!)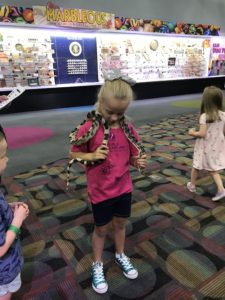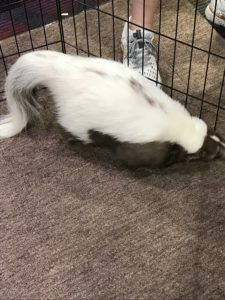 We had so much fun on Saturday and have lots more pictures! If you came out and saw the animals, send us your pictures or post them to our facebook page!  We would love to see them!