Peru Rail
November 18, 2017
I'm excited about this blog post because I finally get to combine my work life and my personal life into one post and talk about something that is near and dear to my heart… travel! I just returned from an amazing journey to South America which included, of course, a train ride to Machu Picchu!
There are a few different ways to get to Machu Picchu. There is a 4 day hike, a 1 day hike (which involves riding part way on the train), and a train ride all the way (almost) to the site itself.
Neither my husband nor myself wanted to do the longer, 4 day hiking trek (which included camping, not so great showers, and holes in the ground for toilets) but we didn't want to miss the opportunity for a good hike. We woke up around 5am to catch a train from Ollantayambo via Peru Rail.  Our new friend, Freddy, at Condor Travel was our guide who met us at the station, hiked with us, and gave us a guided tour of Machu Picchu.
We got to ride in the Vistadome which involved panoramic windows beside and above our seats so we had a wonderful view of the nature that surrounded us… the views kept getting better and better! The train ride itself was about an hour and a half long until we reached our drop off point. You can, of course, stay on the train and travel the full distance, getting you closer to the site.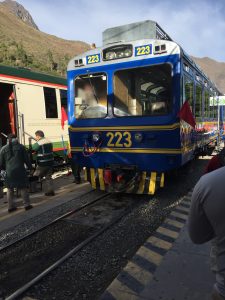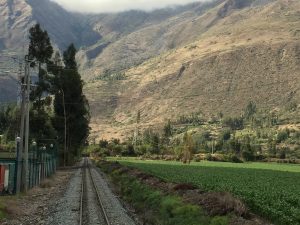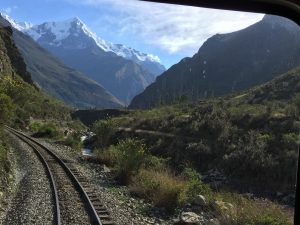 The hike itself was manageable, but still challenging. According to the health app on my phone it was about 133 flights uphill! (I may have passed out when we got back to our hotel!) We started our journey at km 104. The hike took us from the Urabamba River Valley 9.5 miles  up and over several mountains to our destination of Machu Picchu.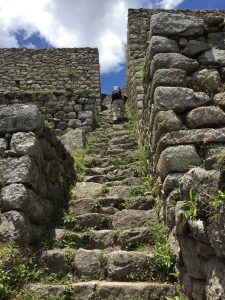 After 5-6 hours of hiking (and a few breaks in between!) we made it to the Sun Gate!
The Sun Gate was the original main gate of Machu Picchu when it was used by the Incans. I think I sat and stared at the ruins for at least an hour. In part due to the strenuous hike and in part due to the pure beauty and magnitude of THE Machu Picchu!!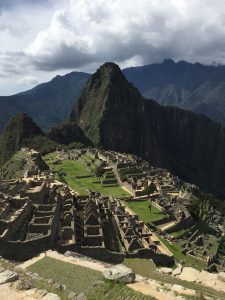 If you're ever in South America, you must visit Machu Picchu and take a ride on Peru Rail!
You can follow more of my travels at https://motravelin.blogspot.com/ or on instagram.