We love our pass holders!
At EnterTRAINment junction we have over 2,500 pass holders. We get the joy of seeing some of our pass holders up to 4 times a week! In that time we really get to know a lot of our guests. Parents will bring their kids in to burn off steam in Imagination Junction for a little while after school, or just to have somewhere outside the house to come on cold or rainy days. So, if you live in the area, let us get to know your family!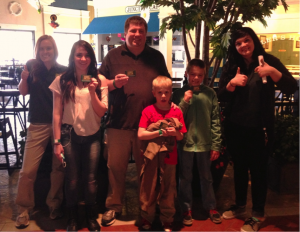 Pass Holder Perks!
Unlimited admission for 365 days to the Train Journey  and A-Maze-N-Funhouse
10% Off in the Gift Shop and Junction Hobbies and Toys*
15% off in the Junction Café
20% off Birthday Parties (That alone almost pays for the pass itself!)
50% Off VIP Behind the Scenes Tours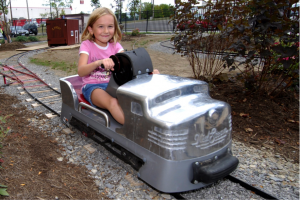 Ever wondered what the insides of all our mountains looked liked, or how  our trains stay running? Take a tour with our Train Master and find out!
Free Outdoor Kids Rides, Audio Tours, and our newsletter telling you the specials for the month!
And our pass holder's favorite BRING A FRIEND FREE MONTHS!
You'll never have to miss a seasonal attraction!

Thomas Month-August 01, 2014 – September 14, 2014
Thomas scavenger hunts, coloring, crafts and all Thomas the Train toys 15% to 50% off in Junction Hobbies and Toys
Christmas In July –June 23, 2014 – July 31, 2014
Beat the summer heat by getting a mid year check up with Santa himself Jack O' Lantern Junction-September 27, 2014 – November 02, 2014
By far my favorite here at EnterTRAINment Junction.  A special maze opens just for Halloween to go trick- or- treating, and an indoor pumpkin patch! It's a "no scare" maze so little ones are welcome, but still fun enough for all ages. The Vernon family loved it with their toddlers!

Christmas at the Junction-November 15,2014 – January 04, 2015
Great tradition starter for all families, take a Journey to the North Pole with Mrs. Claus and Santa, and get free cookies! This event has become so popular we've extended our hours till 9pm during certain weeks of December!
*not available with other discounts or electric trains