Kids' Birthday Parties: Dos and Don'ts
April 19, 2019
There have been a few blog posts that have gone out recently focusing on kids' birthday parties. One thing that we haven't discussed  are some frequently asked questions that people have when it comes to planning the big day such as who to invite, how long a party should last, what kind of party you should have, etc.
Let's start with some common questions…
Who should we invite?
If the child is celebrating a first or second birthday, most people recommend keeping the gathering small, involving only close family and friends. There's such a thing as too much stimulation…especially when cake is involved! 🙂 Once they reach the age where they're going to pre school or kindergarten they might want to invite friends of their own. *Keep in mind, one adult per six children is a good way to keep things under control and not run yourself into the ground trying to do everything and keep an eye on everyone.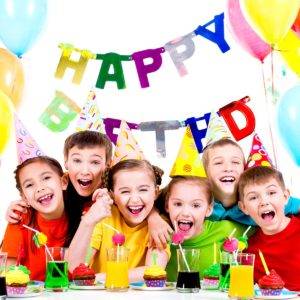 How long should a party last?
For the real little ones, an hour would be plenty of time. (think kids getting cranky for nap time!) For older kids, it only depends on how long you can keep them entertained- 2-3 hours is typically a good amount of time. (Which, HEY! That's how much time we recommend going through EnterTRAINment Junction! 😉
When should you send invitations?
Most people recommend 2-4 weeks out. Any longer than 4 weeks out, they are almost guaranteed to get lost and you don't want to add more follow up work for yourself.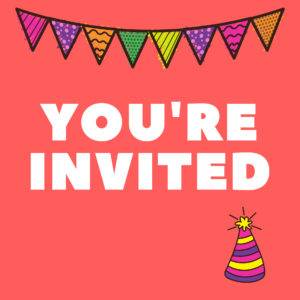 How to pick an activity:
What does your child enjoy? If they like superheroes, throw a superhero -themed party. There are fun games you can play at home without spending a lot of time or money! Do they like being active and competitive? How about laser tag or paintball (for older kids)? Are they into Disney princesses? Have them dress as their favorite princess and they can decorate their own tiara at the party. The options are endless!
We hope this post helped answer some frequently asked questions and also triggered some good brain storming for your next birthday party! Do you have other questions? Tips for other parents? Let us know on our facebook page!