Happy Birthday, EJ!
August 1, 2021
It's hard to believe that EnterTRAINment Junction has been around for 13 years now! Time has FLOWN by!

We started out as just an empty warehouse which was purchased back in 2005. The dream was to "create something unique, a one of a kind family entertainment center that would entertain, educate, and promote railroading and the hobby in a magical environment." We wanted to be place where the whole family could come and have a good time together – regardless of age.
Construction of this new entertainment venue didn't begin until 2007 and Figure 1 shows what the building looked like pre-construction.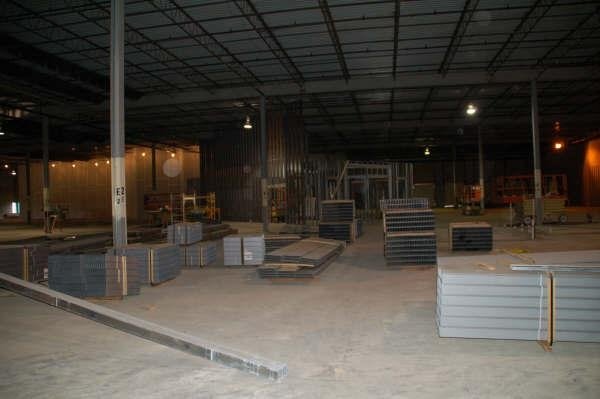 As you can probably guess A LOT of time and energy went into making this place what it is today! Over 130 volunteers helped make the displays possible totaling over 300,000 man hours! Figure 2 shows an early model of what the designers were envisioning. If you look at our Big Train Project blog you can find the very first blog entry here. It's so cool to go back and look at all the history and updates along the way!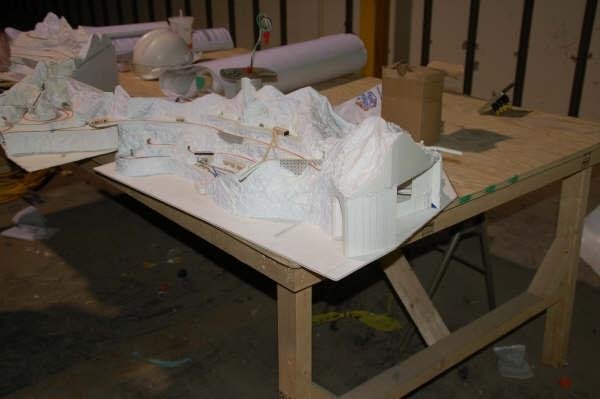 The first part of the construction phase was preparing the ceiling and floor in the layout for the internal walls and utilities. General contractors provided structure for the low level track. Once this happened, volunteers were able to start the secondary structures such as mountains and the elevated road bed. Figure 3 shows the foundations of the layout and Figure 4 shows the almost-finished product. (I say "almost finished" because we're always adding on to our exhibit!)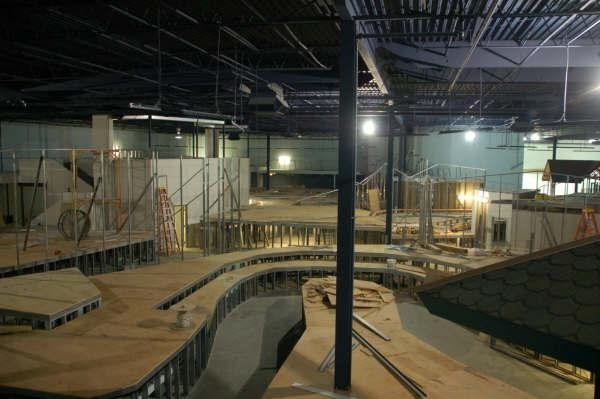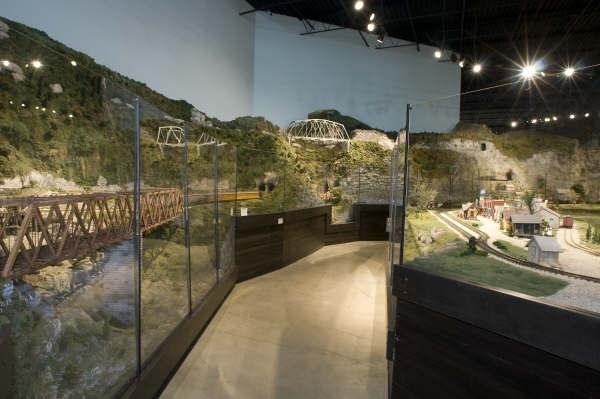 What a difference a year (now 13 years) makes! We are forever grateful to you, our guests, for your continued support as well as our amazing volunteers and employees! We look forward to many more years ahead and new additions to come!