Big Boy
August 20, 2021
 You may have heard the term "Big Boy" before amongst rail enthusiasts. The Big Boy definitely lives up to is name since the locomotive and its tender weigh about 604 tons. It's also more than 132 feet in length.  Today we are going to be looking at this amazing locomotive and why it's so unique!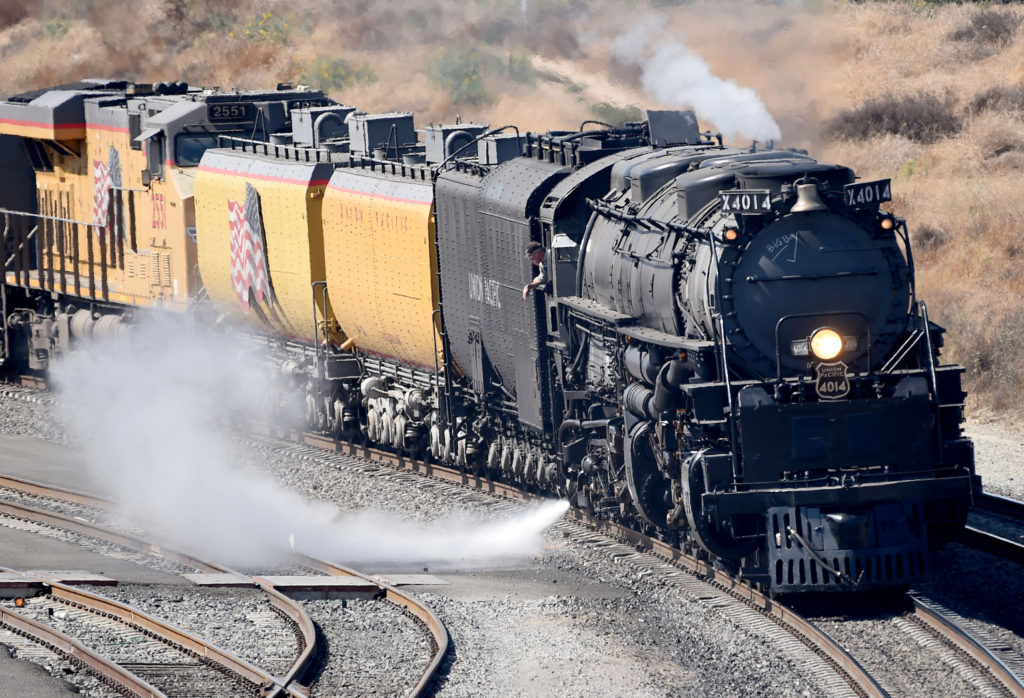 The Big Boy has a power capacity of more than 6,000 horsepower and is a 4-8-8-4 (four-wheel leading truck for stability entering curves, two sets of eight driving wheels and a four-wheel trailing truck ) steam locomotive manufactured by the American Locomotive Company. It was manufactured between 1941-1944 and operated by the Union Pacific Railroad. It was in service until 1962.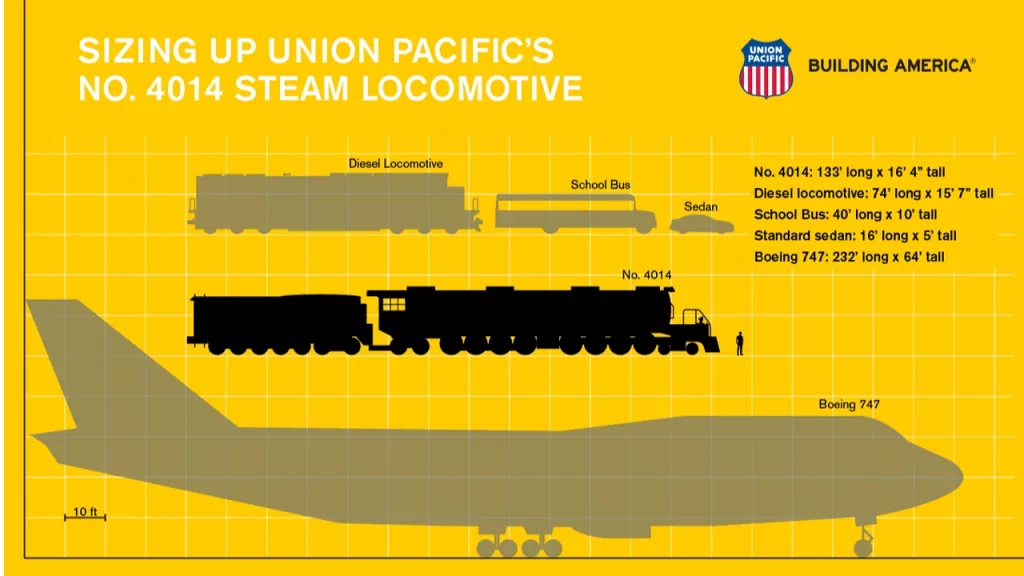 There were 25 Big Boy locomotives built with the goal of hauling freight over the mountains. Only 8 Big Boys survived and most of them are on display at museums across the country. There is one that was rebuilt to operating condition which earns the title as the largest and most powerful operating steam locomotive in the world. (!!!)

Here are some additional fun facts to impress your friends and family with!
1. The entire Big Boy Fleet #4000-4024 would have cost over 100 million dollars to build today
2. The Big Boy and its tender is only 100 feet shorter than. Boeing 747. (See Fig. 2)
3. There has only been one wreck in Big Boy History!
4. Every single class one Big Boy had traveled over 1 million miles!
EnterTRAINment Junction even has a G scale Big Boy on display in our museum center. This model weighs an impressive 75lbs (that's just for the model alone!) It is too long to make the majority of turns on the layout and too heavy to go over some of the bridges. (Again, living up to its name!) Next time you're at EnterTRAINment Junction be sure to check it out!