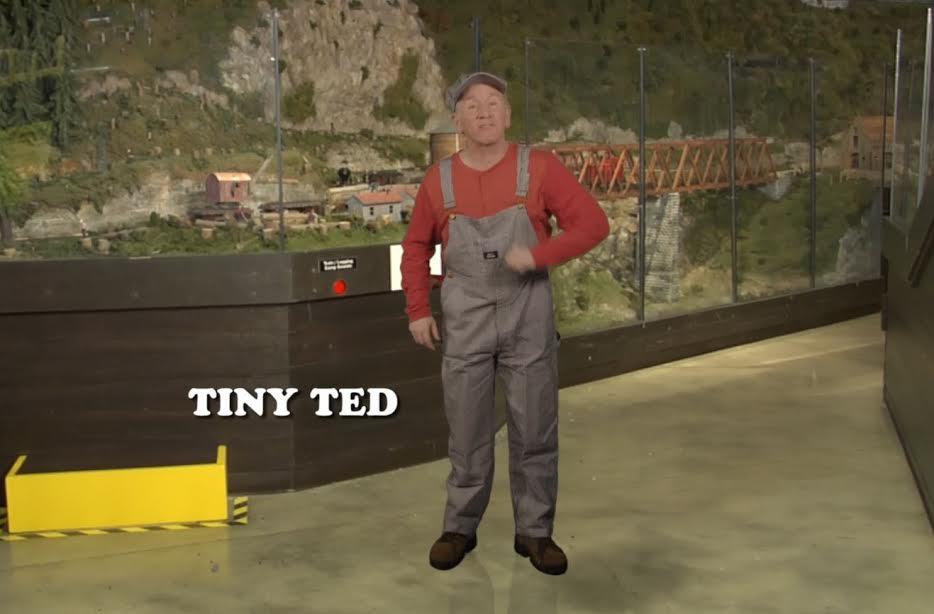 Last episode, Ted showed us some the detail on the display from the 1940's and taught us about the different train scales, now Ted's here to explain how the Brakemen were a very important role on the railroad.
The brakeman was a member of a train's crew responsible for braking a train when the conductor wanted the train to slow down. The brakemen rode in the caboose, the last car in the train, which was built specially to allow a crew member to apply the brakes of the caboose quickly and easily, which would help to slow the train. When the train would need to break off an incline, the brakemen would be assigned to box cars, and actually ride on the top to adjust the brakes!

We always have a lot of guests asking us what the ropes hanging over the tracks are for. These ropes were actually called "Tell Tales", warning to a person on the roof of the train that the train is approaching a low-clearance obstacle, such as a tunnel or a bridge.
If you missed the previous Tiny Ted Episodes, be sure to check them out!