Adult & Kid "Fun Finds"
July 13, 2019
When it comes to buying toys for your child, how about getting them something that you can BOTH enjoy TOGETHER?? We all know that your child will want you to play with them… so why not make a purchase that you can both be happy with? Who knows, you might even have some fun along the way!
Junction Hobbies and Toys has a huge selection of unique and nostalgic toys. (As well as plenty of hobby related items and model trains!) Whether you're into model railroading or not, there are plenty of fun items to choose from that can be fun for adults just as much as kids.
Wooden railway sets!
This is a hot item with the kids, but it can be fun for adults as well! When I was little I had some wooden railway train sets. My dad and I used to spend HOURS putting the layouts together. (That was half of the fun!)   My dad enjoyed creating the most elaborate, extensive layout possible for me to play with! I in turn, have begun to do the same for my niece! My niece loves playing with the wooden train sets and I LOVE building layouts for her! How creative can you make it?!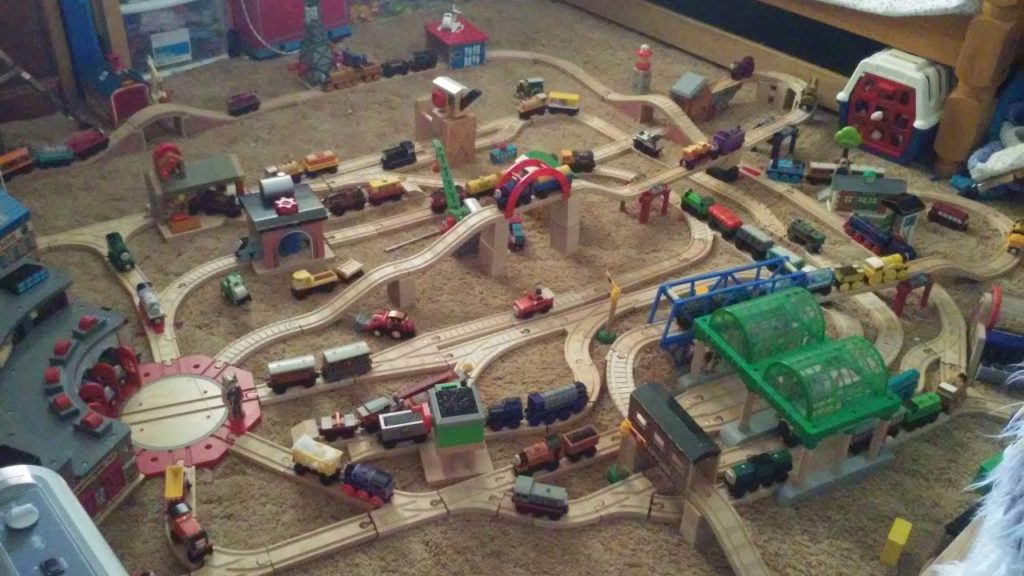 I can't tell you how often I find myself grabbing this putty as I do work on the computer or as I listen to/watch things online. It's a great stress relief and feels good to play with too! Sure, you're "buying it for the kids," but come on… you know you want to play with it too!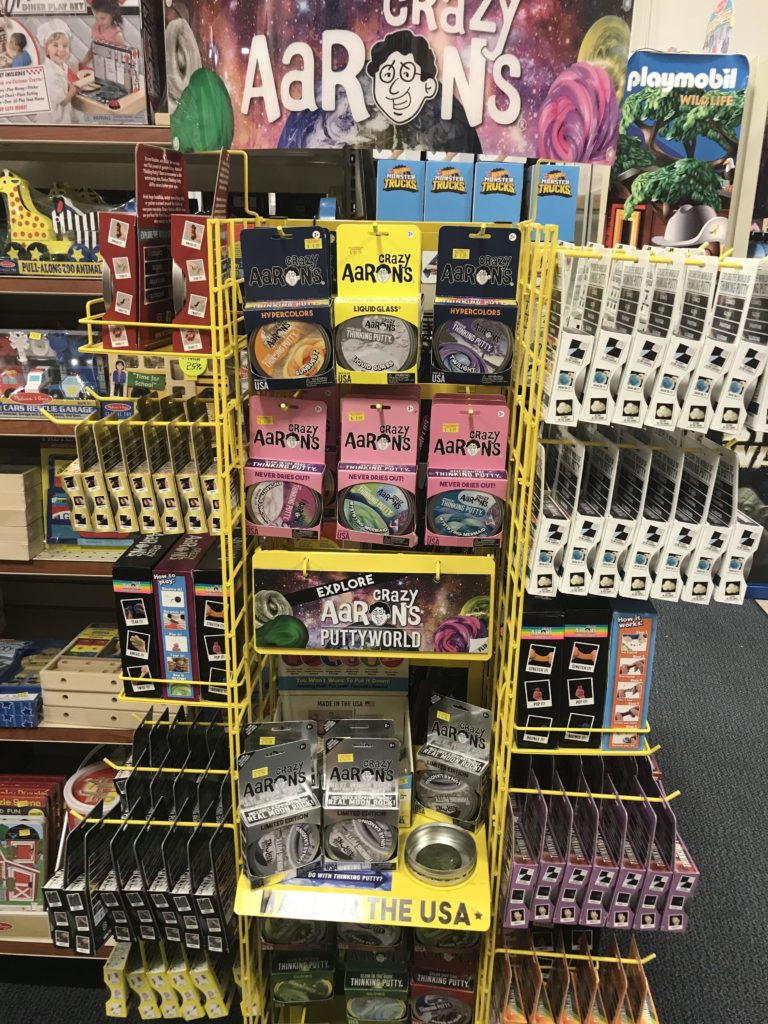 The Marble Runs!
Again, similarly to the wooden train sets, it is a LOT of fun building crazy layouts. I used to love putting marbles in and watching them go down the maze… and now I LOVE creating cool layouts for my niece to enjoy. It's mesmerizing watching the marbles race down different paths. There are so many different ways to build it – you can come with a new layout each time! (It also ties in nicely with our new marble display!)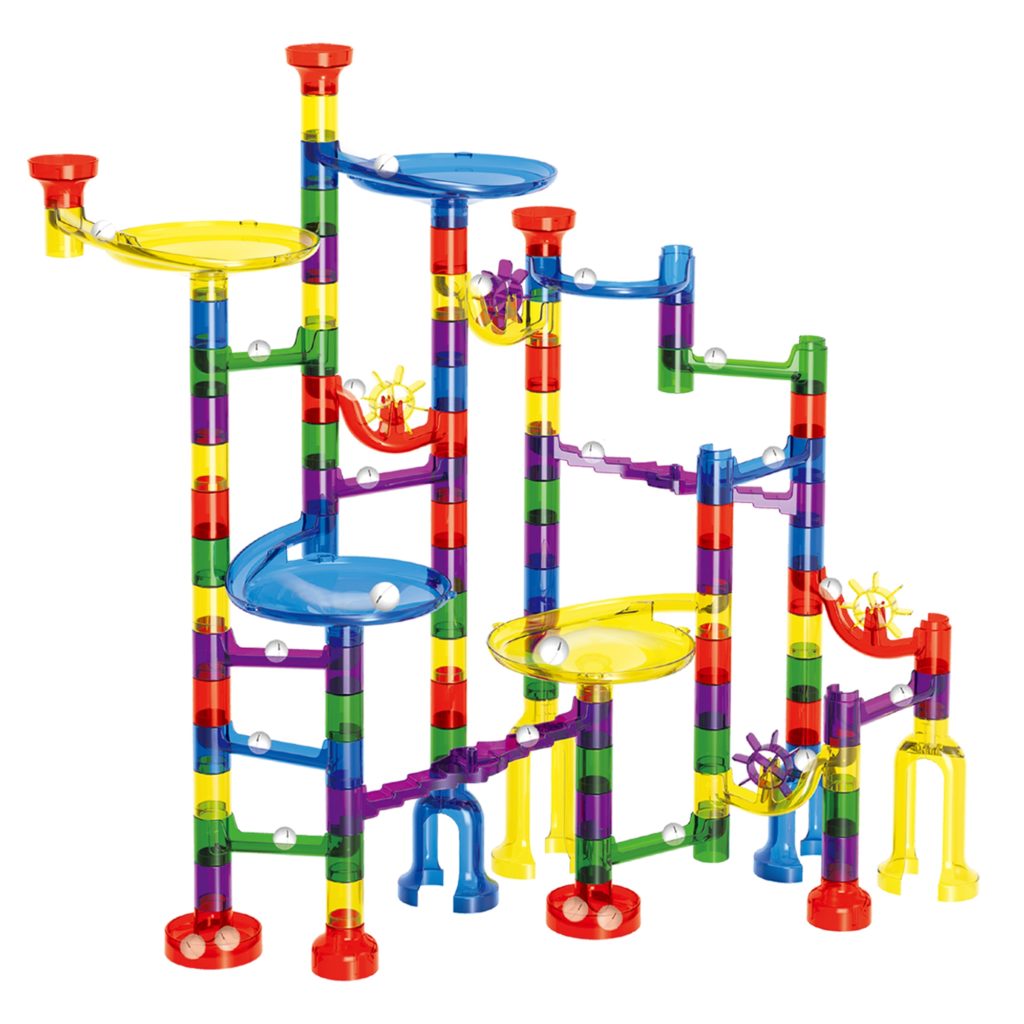 Board Games
We have PLENTY to choose from and who doesn't love a good old fashioned family game night?! Game nights our HUGE in our household and we're both adults. (most of the time!) Instead of playing make believe or doing something you really don't want to do, get out a game instead.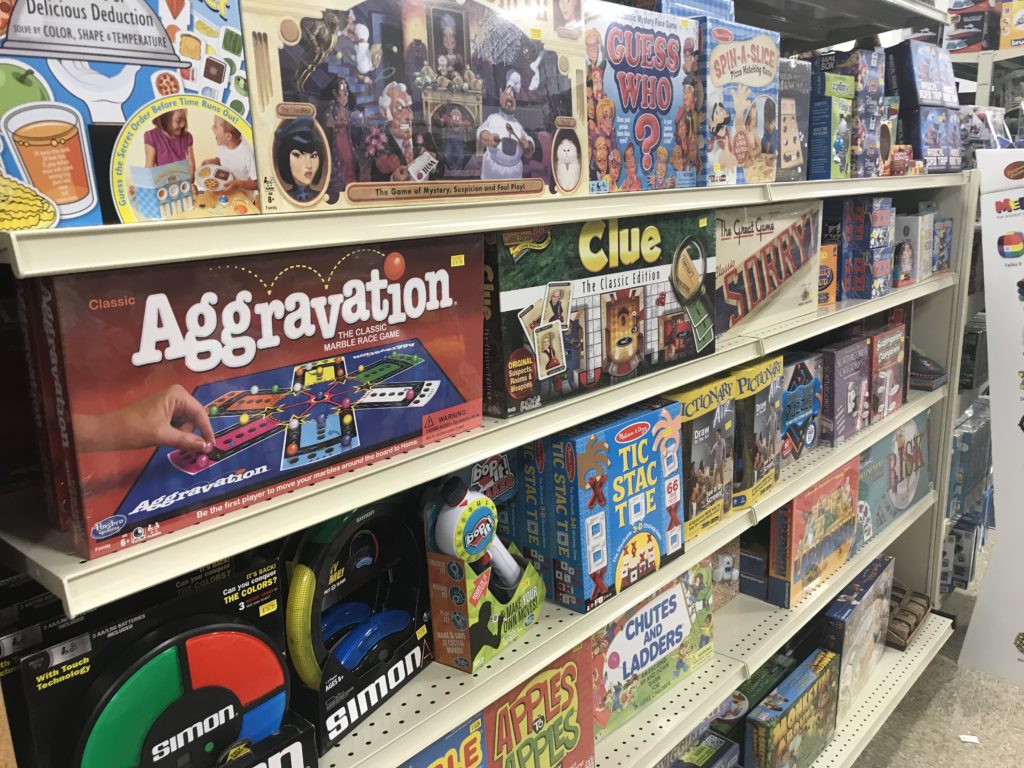 We hope you check out our huge selection at Junction Hobbies and Toys. You can find the perfect gift for any age there and you will find so many toys and games that will turn you into a kid again!