They Might Be Giants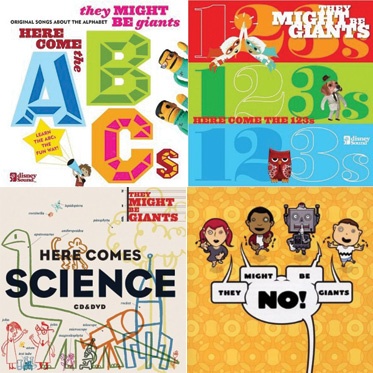 "Hungary isn't hungry and French fries aren't from France"… who better to create a family album than They Might Be Giants ? Their first album, "NO!" filled with dedicated kids tunes is full of inspired upbeat nuttiness embellished with accordion, strings, horns and crazy rhythms. This album proves that lyrics can be both dumb and clever at the same time and it's especially great for younger children.  For an an older audience, "Here Comes the Science!" is filled with atoms, and elements, and planets! The last two TMBG kids' discs, Here Come the 123s and Here Come the ABCs, are perfect for starting them out!
Kimya Dawson-Alphabutt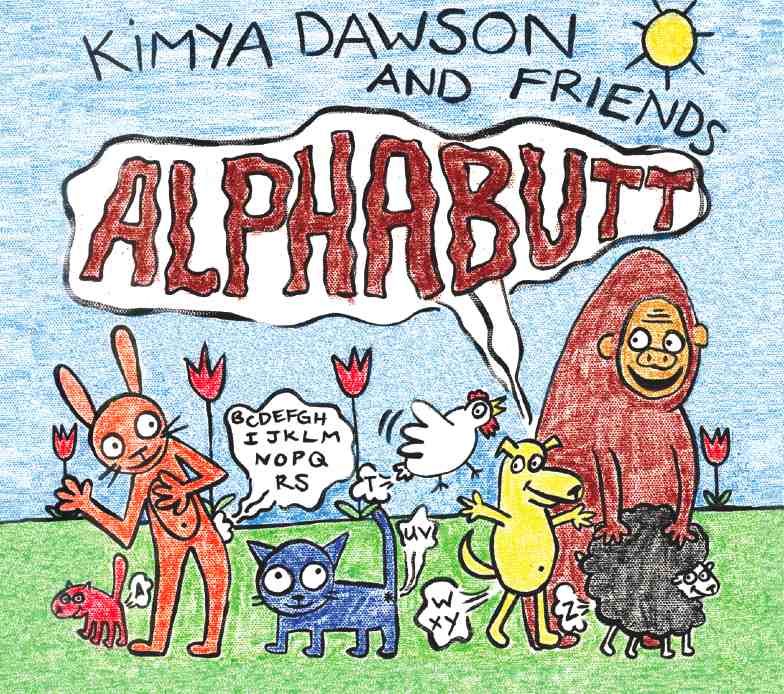 Kimya Dawson, formerly of New York anti-folk duo the Moldy Peaches, is most widely known for the much-loved Juno soundtrack. Inspired after the birth of her daughter Panda, Kimya put this funny, fart-obsessed, warm and engaging album together at home with a bunch of small friends contributing lyrics, sounds and instrumentation.
The songs are mostly about everyday, seemingly banal things (like peeing in the potty), but Kimya and her pals make them feel special, wondrous and just incredibly fun. You feel invited into their little scene for chia, chai and tunes, and you never want to leave. There's also a couple of beautiful songs that address social mindedness, being cool and what it is to be a human. The album's worth grabbing just for the title track, which goes through the alphabet assigning just about all the letters to butts or farts. It's rude, it's chaotic, and the kids will love it, almost as much as their giggling parents.
See You On The Moon- Songs for Kids of all Ages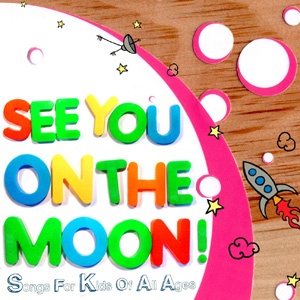 See You On The Moon is an eclectic collection of indie bands doing kid-friendly tunes. includes a few covers but mostly originals from artists including Sufjan Stevens, Hot Chip and Mark Kozelek. There's plenty of weirdness to spike the imagination!
Colours are Brighter- Various Artists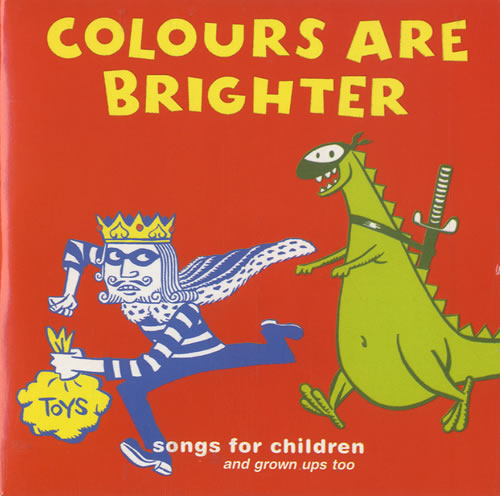 A collection of fun kids songs largely from UK indie folk and electronic artists like Four Tet, Franz Ferdinand and Snow Patrol. You' ll love hearing  the lighter side of leading indie bands while feeling like the kids are getting a decent musical education too.
All Together Now- Beetles Stuff for kids of all Ages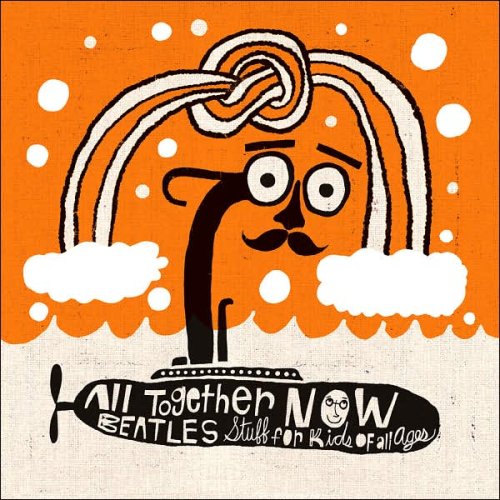 Upbeat and poptastic, this album is a great way for kids to get into The Beatles. It features a handpicked selection of classic covers like Hello Goodbye, All You Need Is Love, Here Comes The Sun, performed with class by members of The Bangles and singers like Jason Lytle of Granddaddy and Marshall Crenshaw. Theirs a children's choir alongside them highlights the innocence and simplicity of the original songs without making it cheesy.
Saturday morning: Cartoons Greatest Hits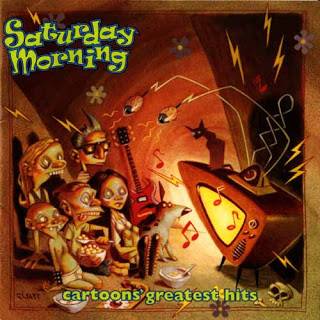 A tribute album of songs from Saturday morning children's television shows and cartoons (mostly) from the 1960s and 1970s. The project was produced by Ralph Sall, with the songs performed by alternative rock artists like the Ramones, The Violent Femmes and Sublime.
Sing-A-Longs and Lullabies for the Film Curious George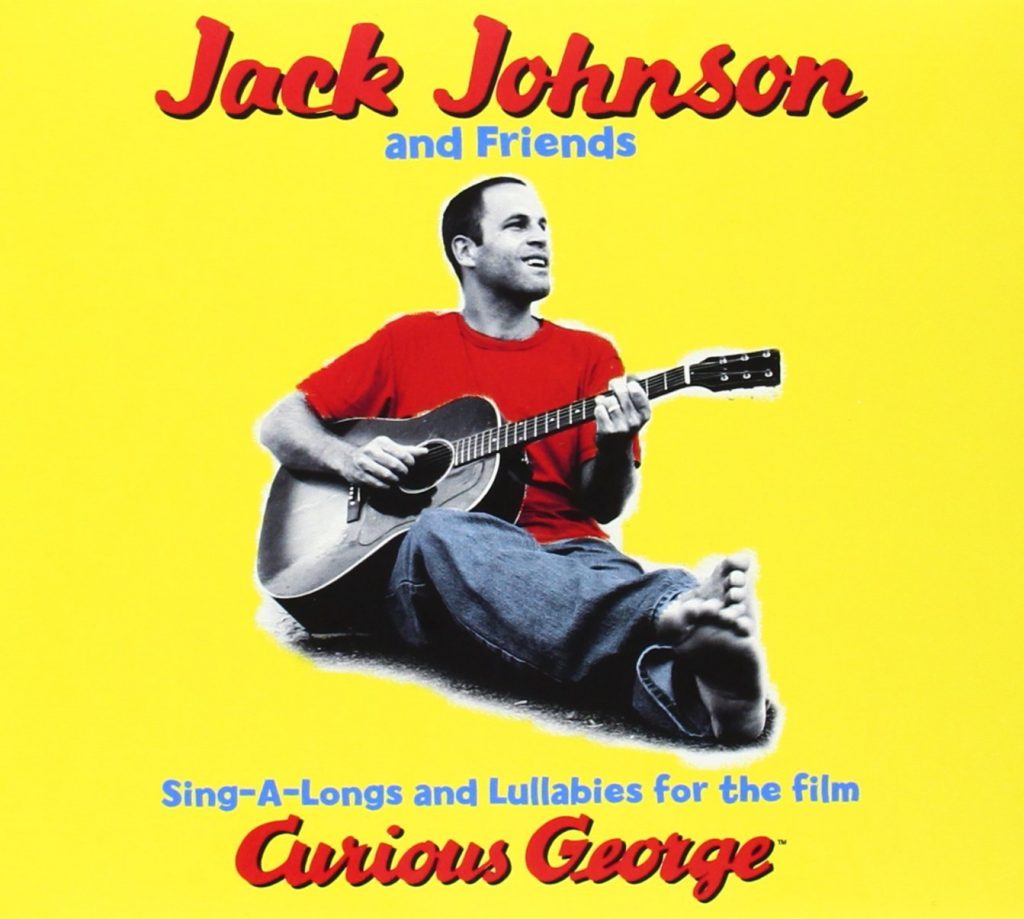 A soundtrack album by Jack Johnson and friends for the 2006 film Curious George. Along with Johnson, it features Adam Topol, Ben Harper, G. Love, Kawika Kahiapo, Matt Costa, Merlo Podlewski, Zach Gill and Jack White. It was released on February 7, 2006, topping the U.S.Billboard Top 200, selling 149,000 copies in the process!
Whats your favorite Album you and your kids both love? Let us know!
Next, check out our Favorite Kids Train Books!