5 Garden Projects For You and Your Kids
April 28, 2015
Gardening is a great way for kids to get their hands dirty and learn about nature!
1.Sponge Garden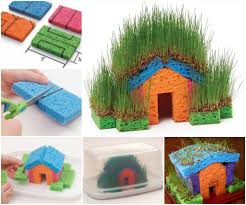 These are perfect for a rainy day activity, or a gardening activity the kids dont have to get covered in dirt for!
Supplies Needed: 
New, clean sponge, any color
Small plate
Grass seeds
Water
Clear plastic wrap

Directions:
Soak the sponge in water and wring out until damp. Place on plate.
Sprinkle with grass seeds.
Sprinkle with water.
Cover loosely with plastic wrap and set plate in sunny spot.
Sprinkle with water as needed to keep sponge only slightly damp
You can cut the sponge into any shape, or leave it how it comes. Click here to learn to make this Growing House Sponge!
2. Magic Fairy Garden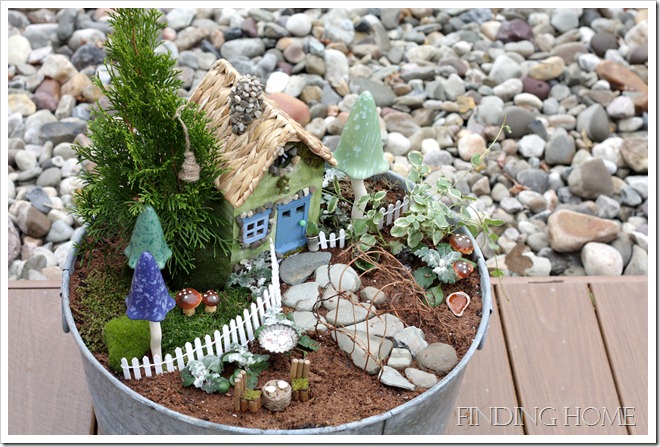 Create a miniature fairy garden in a pot! You can buy kits at Target , Home Depot, and almost anywhere that has a gardening section, or collect your own trinkets to make your own unique world!
3. Cowboy Desert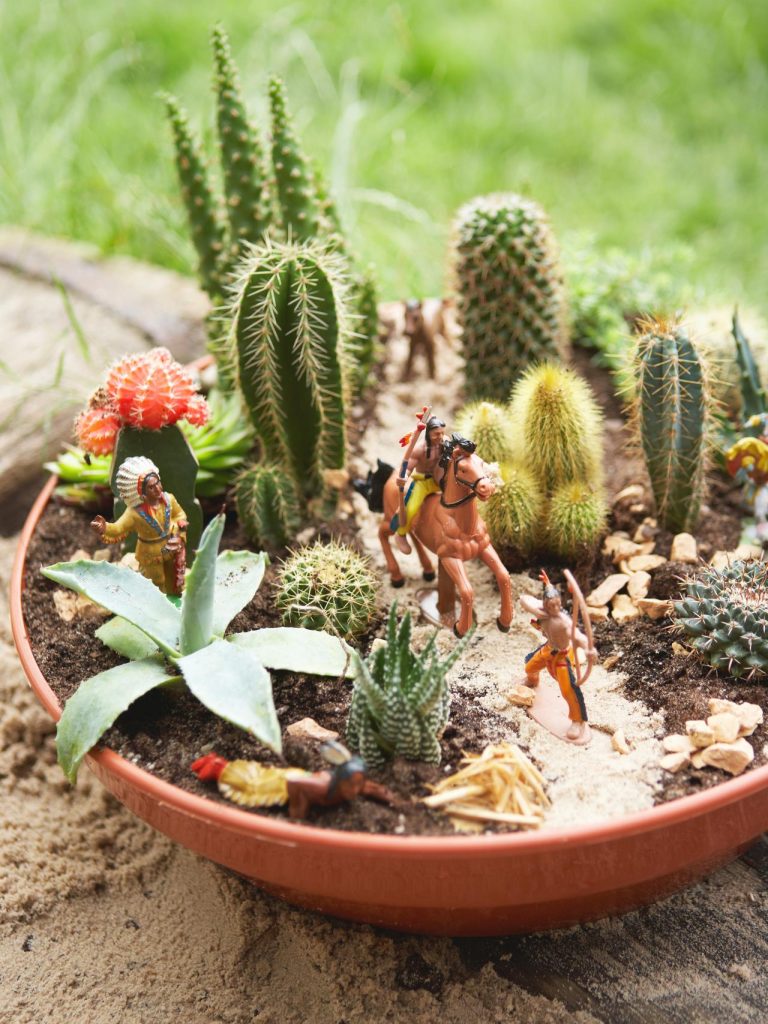 If your kids not into fairies how about a cowboys and Indians desert with cactus? Or maybe make it a beach with some tiny chairs and beach blankets!? Mom will of course have to plant the prickly guys, but the kids can add and decorate their scene!
4. Paint Ceramic Pots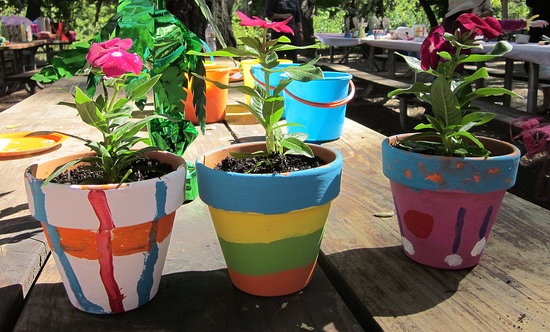 Ceramic pots are cheap and easy to find, and any type of acrylic or craft paint works just fine on them. Then you can add an easy grow flowers and vegetable seeds, or already started plants! Nasturtiums, marigolds and zinnias, cherry tomatoes, and radishes are all good choice for kids to grow!
5. Butterfly feeder
Everyone has made bird feeders, but have you ever tried butterfly feeders? They are super easy to make! You can use any type of flat tray, container, or sponge to soak up the liquid. The butterfly food is made up of 9 parts water 1 part sugar, boil until sugar is dissolved, and let cool before adding it to your container or sponge. You can also had fruits like thin apples slices, bananas, and strawberries to attract the most butterflies!
If you need more fun things to do try these 4 DIY wooden railway accessories!
Check out one of our employees having some behind the scenes fun at EnterTRAINment Junction!
Topics: Tips for Mom