#36 Status Report
October 2, 2009
This month we'll take a small detour from the usual tour of permanent changes to the layout and look at some special items temporarily added to the layout for the month of July 2009 in celebration of Independence Day.
The most noteworthy of the additions is 4th of July parade in the town of River Bend (the town by the lake) in the Early Period (Figure 1).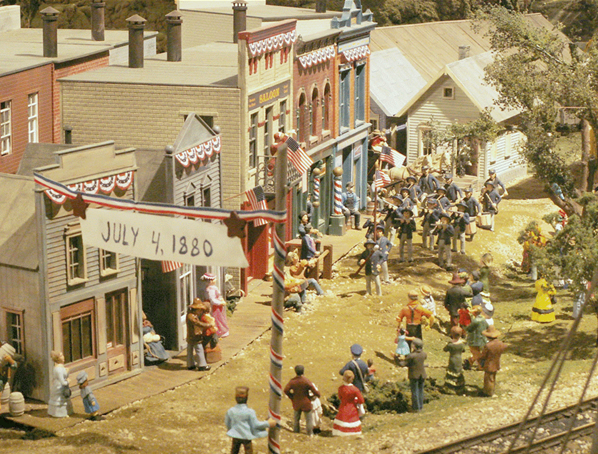 Figure 1.  4th of July Parade
The stars of the parade are the members of the military band marching down the main street (Figure 2) in their uniforms appropriate for the 1880s.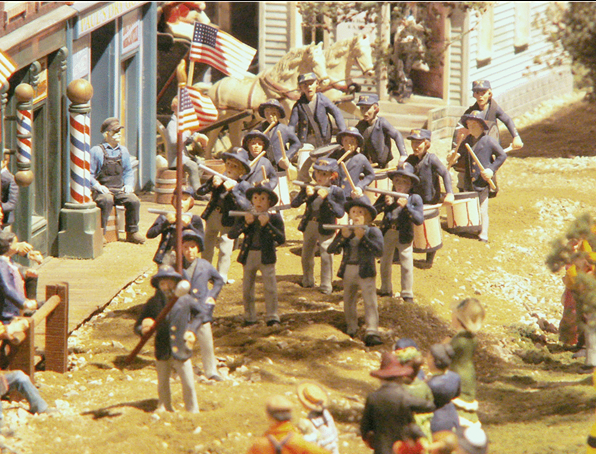 Figure 2.   The Military Band
In the Middle Period, there is a pair of railroad cars with a load of Sherman tanks and jeeps (Figure 3).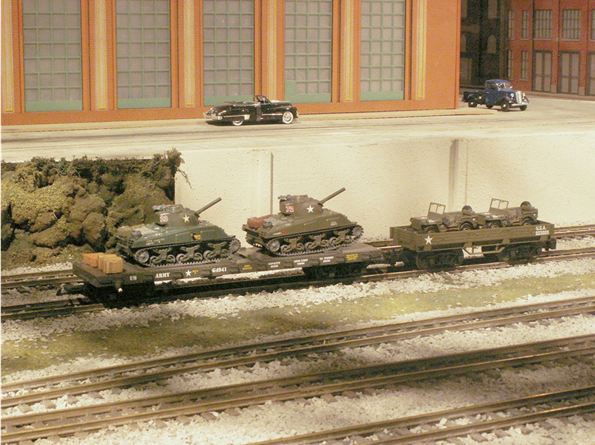 Figure 3.  Army Equipment Transport
Behind the back of the Mezzanine is a carnival display with a large variety of rides and booths (Figure 4).  This display will likely remain beyond the end of July until work starts on the scenery for that area, eventually planned to be home to a circus.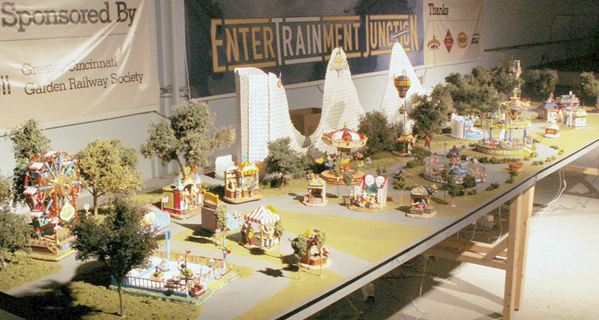 Figure 4.  The Carnvial Display
The Modern Era also has a military visitor (Figure 5).  I'll let you guess the location.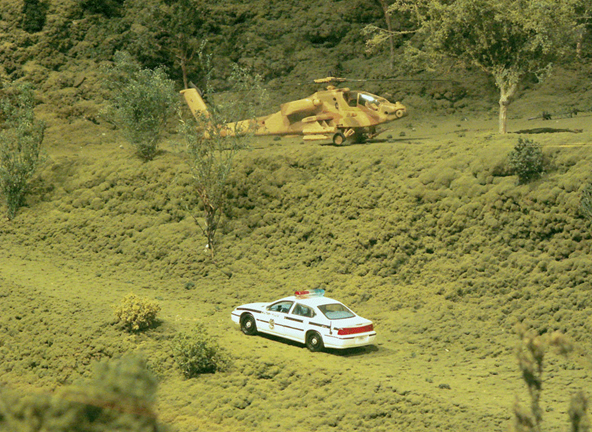 Figure 5  The Helicopter
There are, of course, other additions – bunting and flags – throughout the layout.  All intended to celebrate the season and to give visitors new things to look for, especially if they are repeat visitors.  And, after all that's what we'd like visitors to do – come back again and again.
© 2009 Tom Bartsch
MVGRS Big Train Project Coordinator