#170 December Status Report
December 15, 2021
The Big Train Project Status Report (Part 170)
This month's report is about the special displays which EnterTRAINment Junction (EJ) has added for the 2021 holidays.
As a follow-up to last month's article, Figure 1 shows the Christmas Town Square completed with added decorations, details, and figures of holiday visitors. It's shown ready to be moved onto the EJ layout where it temporarily replaces the low building across the tracks from the Modern City's dog park.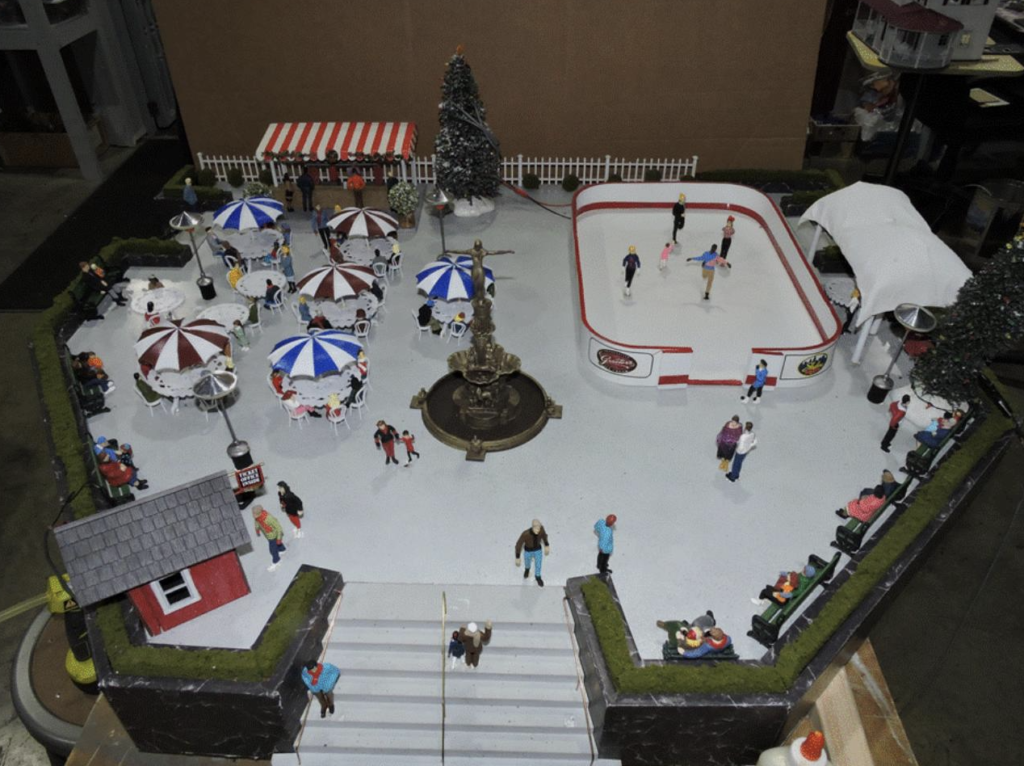 All the other displays in this report are located in EJ's Expo Center, which for the Christmas Season is open to the public without charge. Most of the active displays have push-buttons on candy-cane pedestals, which visitors can push to make the active parts operate. The largest of the displays is the G-gauge layout in the center of the area (Figures 2 and 3). It features a central mountain range, four separate operating train tracks on three levels, and new simulated rock-face cliffs, in addition to the usual simulated snow. There are numerous trees, lit buildings, bridges, and Christmas-related scenes to give it life.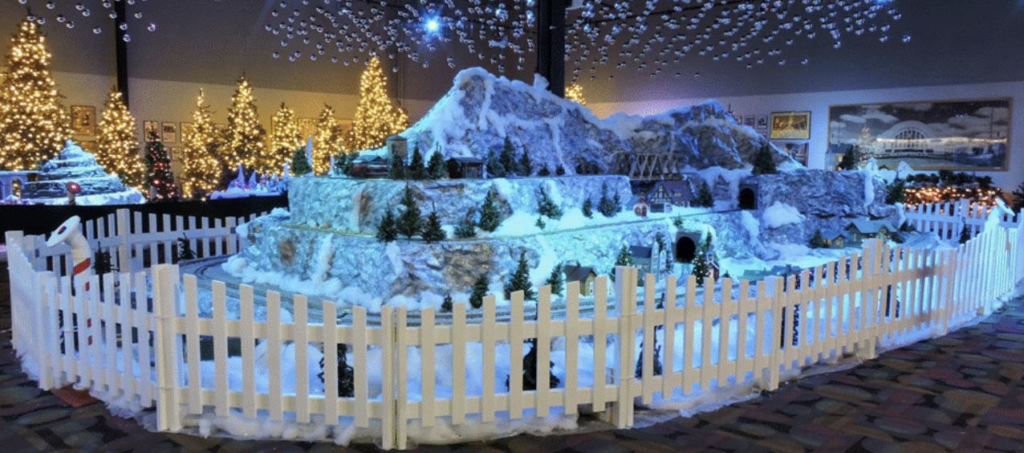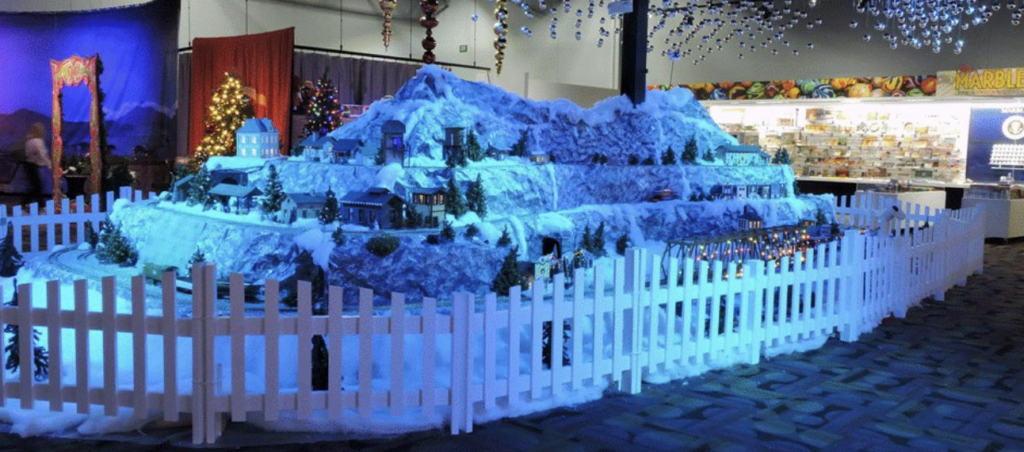 In another part of the Display Area, well-populated by lit Christmas trees, are two O-gauge layouts each with two independent tracks that can be actuated by the pedestalled push buttons (Figure 4).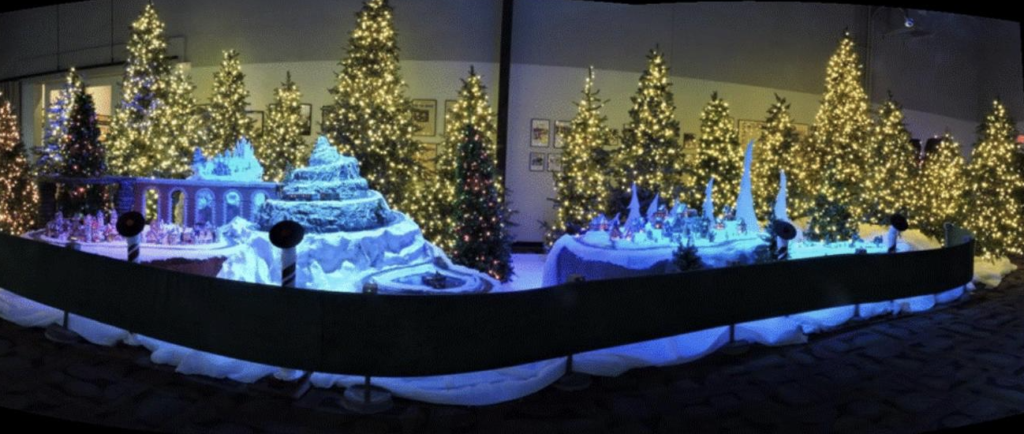 The display of a Christmas village in still smaller scale has an HO-gauge loop of track surrounding it. It too has a push-button actuated train (Figure 5).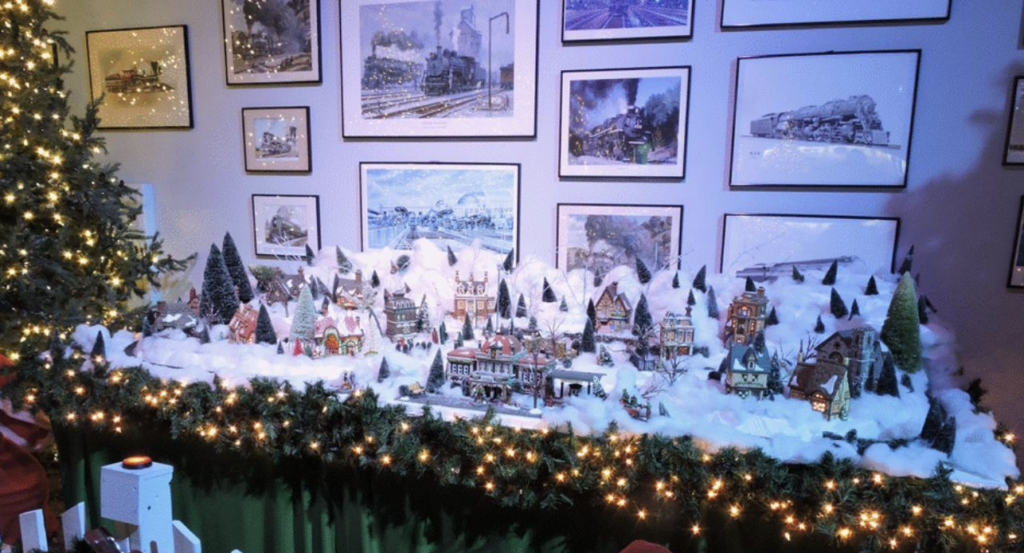 The replica of King's Island's Eiffel Tower, previously seen elsewhere on the EJ layout, has joined the Christmas display this year. It has gotten a new skirt of colored lights which dance in time to the background music playing in the Display Area (Figure 6).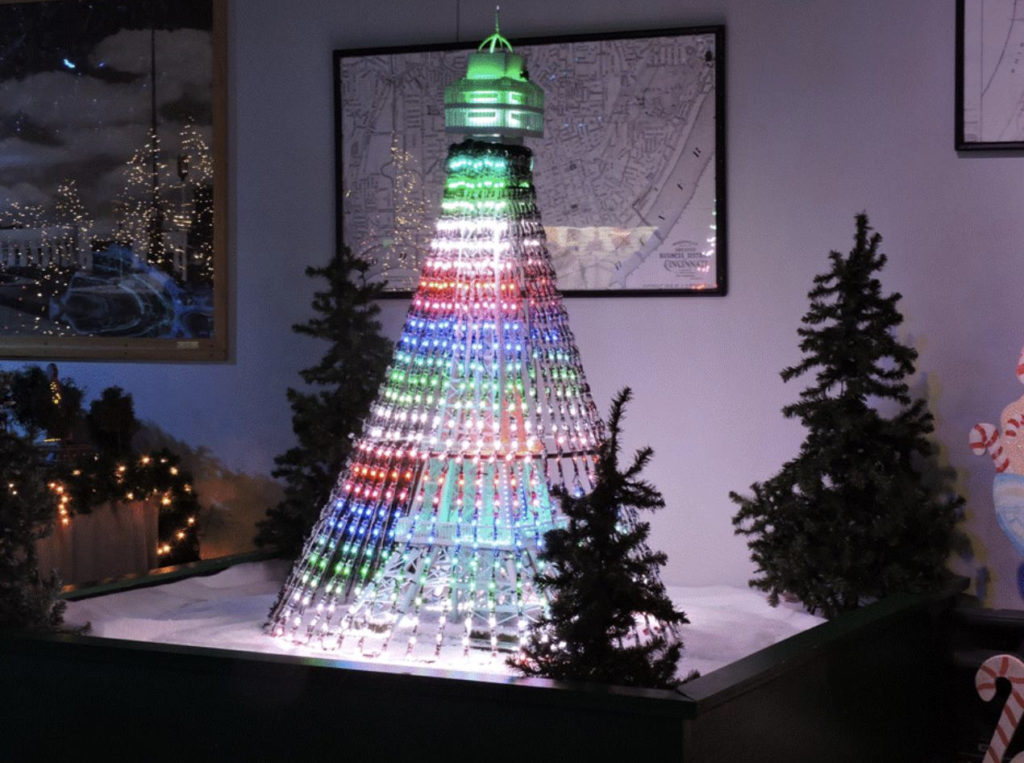 Finally, the "museum-piece" track control panel has become the festive hangout for a crew of elfin dolls to brighten up the scene (Figure 7).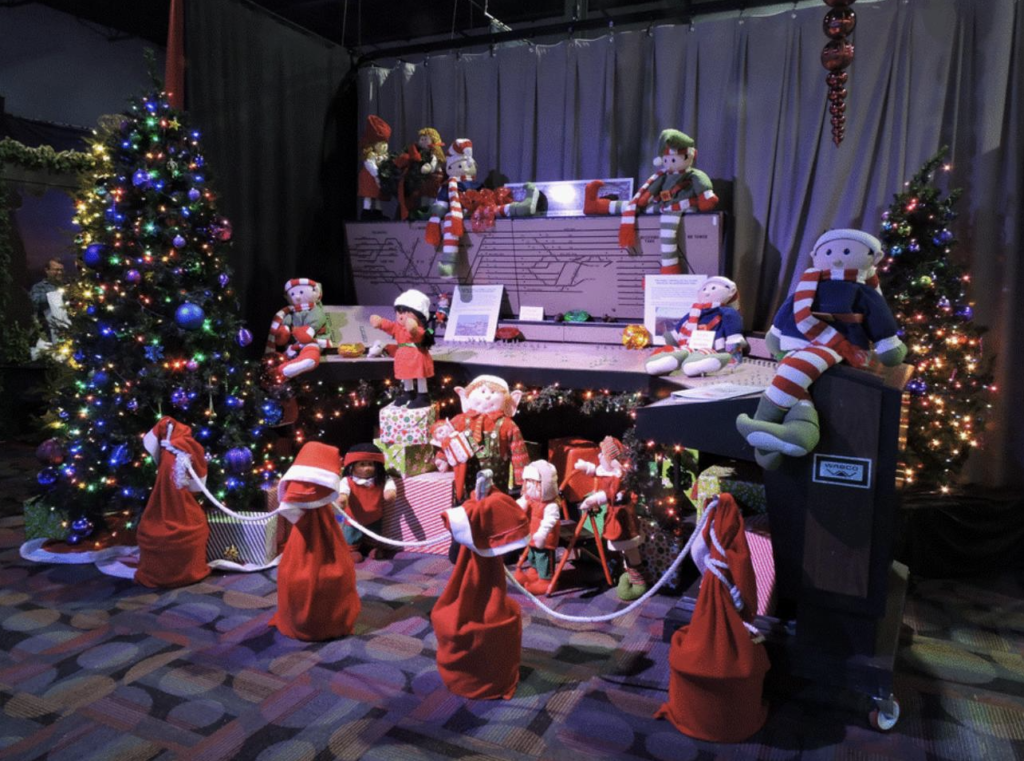 The EJ crew has again outdone themselves in preparing an outstanding set of layouts and displays to further brighten up EJ's presentations for the holidays. Come and enjoy, and have a Merry Christmas, Happy Holidays, and Best Wishes for your new year!
© 2021 Tom Bartsch
MVGRS Big Train Project Coordinator