#163 April Status Report
April 5, 2021
This month's report is about a new addition to EnterTRAINment Junction's (EJ's) American Railroad Museum. It's John R. Hixson's collection of live steam machines and mechanical threshers, now located in the American Railroad Museum's theater.
John was born in 1900 and grew up in farming country in Pennsylvania, where he had the opportunity to work with the kinds of steam tractors and threshing machines which he later modeled, and which are now on display, courtesy of the Cincinnati chapter of the National Railway Historical Society to whom John's heirs donated the collection of his models and his pencil drawings of steam engines. In his 88-year life, John was accomplished in many pursuits, including farmer, cowboy, husband and father, machinist, steam-engine enthusiast, artist, and violinist.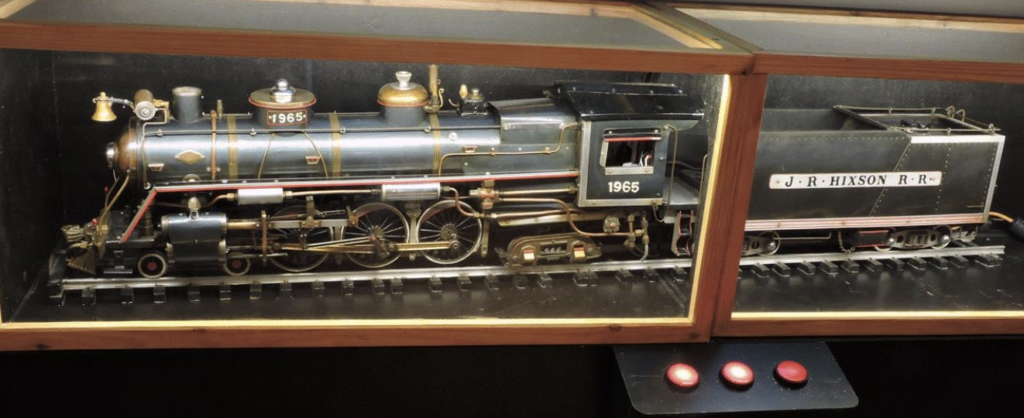 Figure 1 shows John's model of a 4-6-4 Hudson locomotive. It was formerly live steam, but has been converted to electric power to show the operation of the valve gear and drivers which functions at the push of a button on the display. The driving wheels don't touch the rails to avoid wear.
Figure 2 shows John's live-steam model of a steam tractor whose prototype was built by the Port Huron Engine & Thresher Co. of Port Huron, Michigan. In addition to being able to pull plows or other loads, this machine also had an accessory drive, shown above the drive wheel. This would be connected via a belt other machines needing powered input, like the threshing machines shown later in this article.
Figure 3 shows two live-steam machines. The one on the left is a toy steam roller, while the one on the right is a scale model tractor.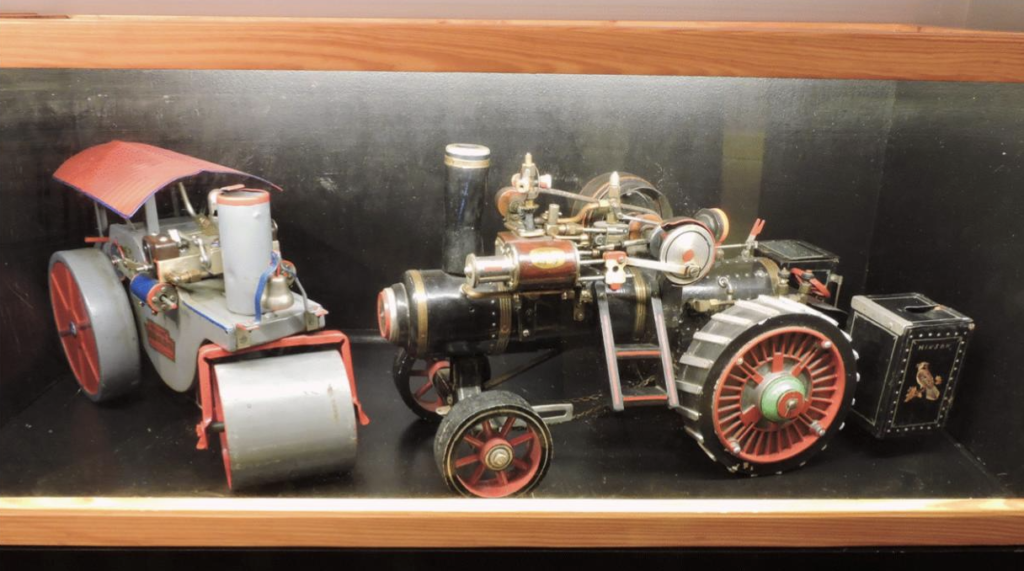 Figure 4 shows a horse-drawn grain wagon, used for delivering the cut grain stalks, which would be fed into the belt-driven thresher (also called a "thrasher" in its day) at its left in the figure. In the thresher the grain stalks would be beaten to remove the grain kernels from the stalks, and the grain would be collected for subsequent transport to a mill or stored for use in the next planting.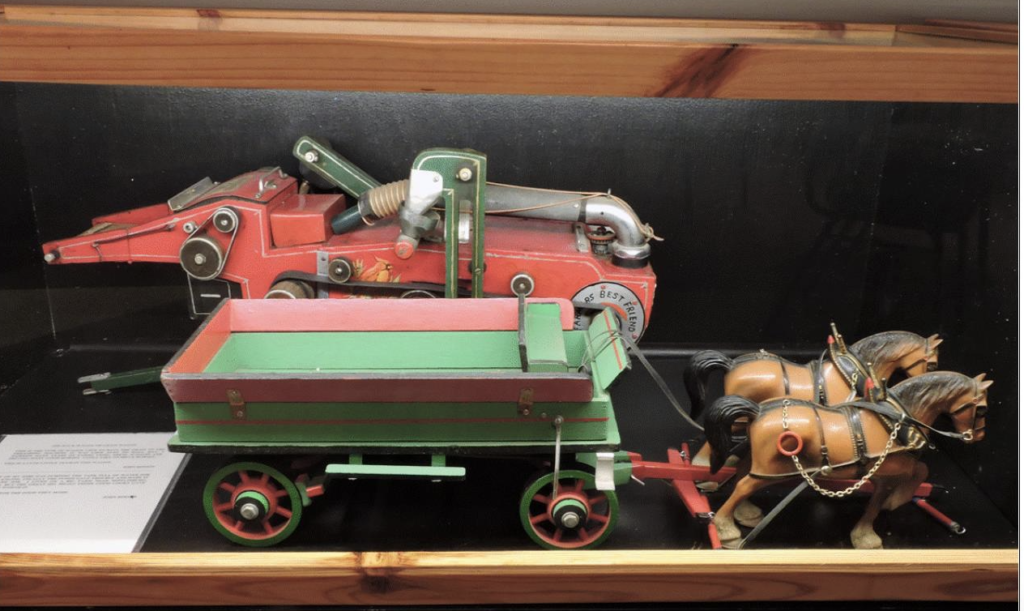 Figure 5 shows a model representative of threshers built in 1898. In John's descriptions of the models, he reminisces about his own participation in harvests using such threshers, with his most pleasant memories seeming to be the hearty meals provided by the farmers' wives during those collaborative efforts. The drive pulley, which would be driven via a belt attached to the tractor, is above the front axle.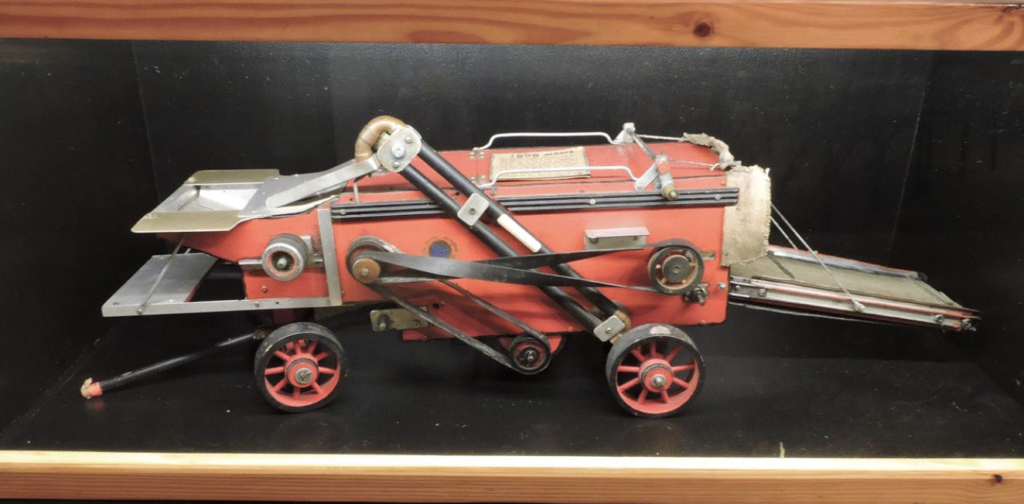 Like most hobbyists, John participated in shows and gatherings of clubs representing people with similar interests, as indicated by the labels applied to some of John's models (Figure 6).

On your next visit to EJ, make sure to check out this exhibit in the American Railroad Museum theater.
©2021 Tom Bartsch
MVGRS Big Train Project Coordinator