1. Go see a movie!
Many local movie theaters have bargain ticket prices on Tuesdays? Springdale Cinemas offers tickets for $7.50, Kenwood and Esquire theaters are $6, and at Danbury theaters in Cincinnati Mills, Eastgate and Western Hills, tickets are $1.75 on Tuesdays.
2. Pretty Ponies!
Brush and decorate a real pony and learn how to care for it on Thursday, April 3, from 9 to 10:30 a.m. at Winton Woods/Parky's Farm. This Spring Break Farm Fest program includes time to play in Parky's Playbarn and a wagon ride.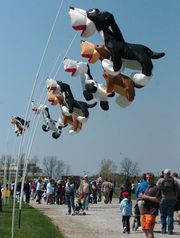 3. Voice of America in West Chester Township
Check out their gigantic kite flying demonstrations and kite making on April 11th! The event runs from noon to 5 p.m, and is free to the public with food vendors set up!
4. Zipcity
Did you know we have a new indoor trampoline, rock climbing and zip line facility ZipCity in Evendale?! Take the kids there during their spring break! Prices are discounted on Wednesdays and Thursdays, and special pizza packages on weekends.
5. Take a day trip!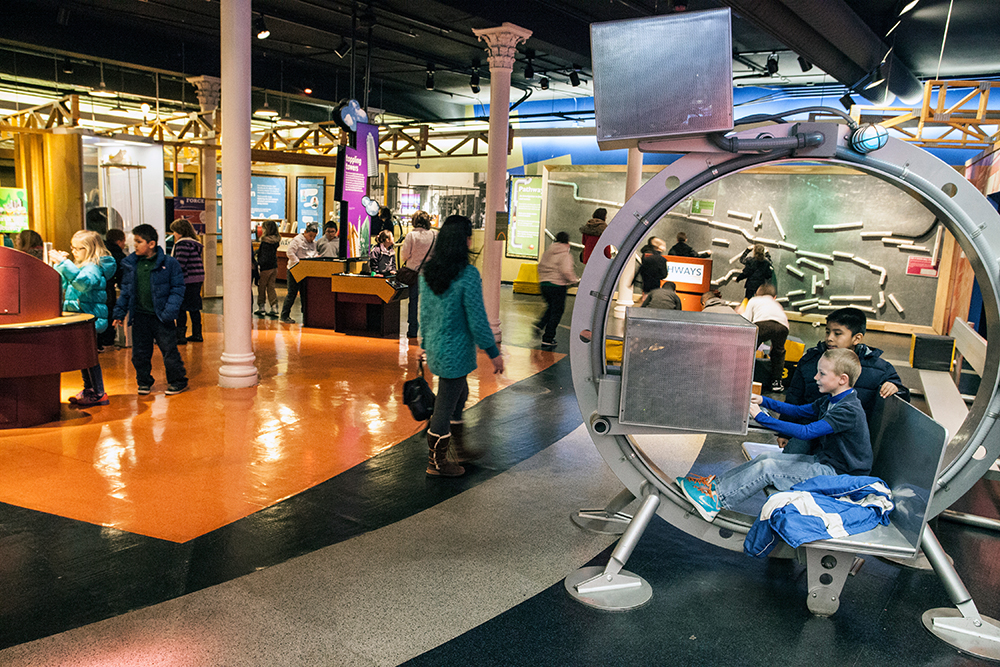 If you feel like you need to get out of the area consider taking day trip to another city with plenty to do not far from us! Taking a trip to Louisville could be filled with fun! The Kentucky Science Center is tons of hands on fun, and the Louisville Slugger Museum is in walking distance from it. After visiting one or both of those places there's a few parks  on the same street or along the river to eat lunch!
6. 21C Museum Hotel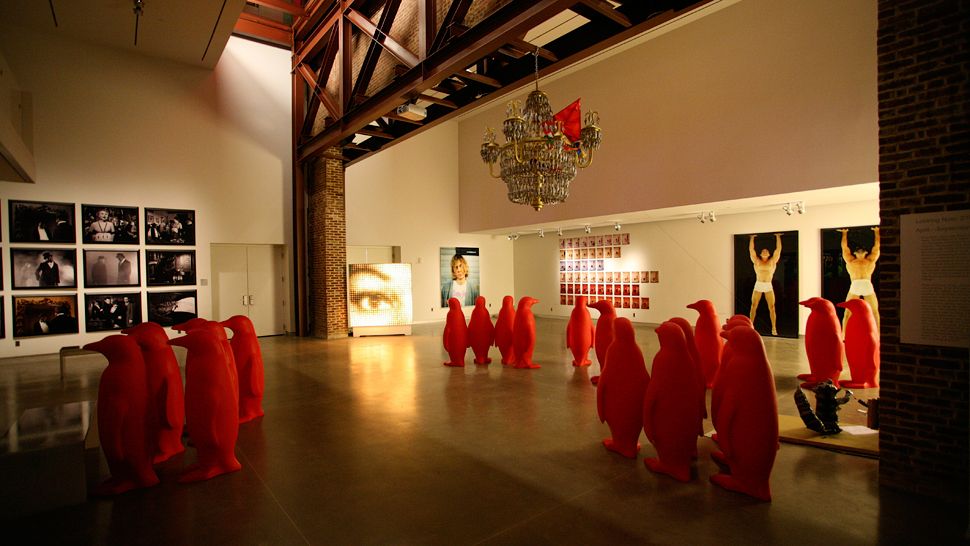 If you decide to make a trip to Louisville, or want to just have a get away night, consider staying at the 21C Museum Hotel! There is one located in Louisville and we are now lucky enough to have one in Cincinnati!
7. Take a trip to the 21C Museum Hotel!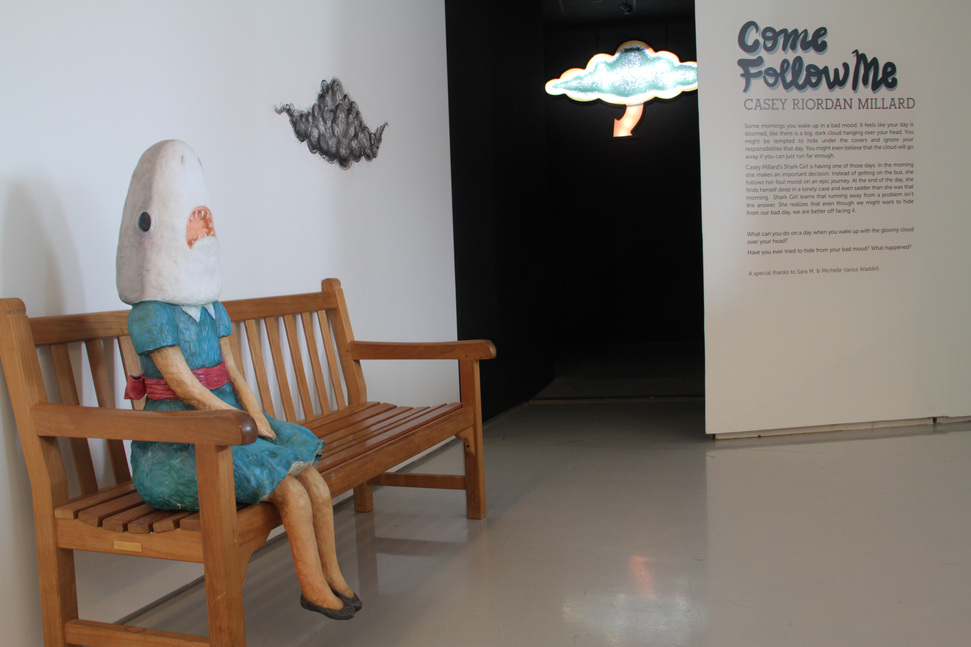 The hotel itself is a free to the public art museum…but not a stuffy old are museum, 3 floors of new and sometimes crazy art displays. Next door is the CAC with an entire floor filled with kid friendly hands on art! THEN for even more art fun walk across the street to the Weston Art Gallery! So go visit the Yellow Penguins and Shark Girl downtown if you haven't yet
8. Zoo Blooms
Celebrate the beginning of spring with the opening of Zoo Blooms at the Cincinnati Zoo starting Tuesday, April 1st! One of the largest tulip displays in the Midwest, Zoo Blooms also features more than a million daffodils, hyacinths, flowering trees, shrubs and other spring bulbs exploding with color Blooms!
Open daily April 3 to June 21, 10 a.m. to 5 p.m. in Eden Park. Cost: $7 per adult, $4 per child, free ages 4 and under. $12 unlimited admission pins.
10. EnterTRAINment Junction!
We have or Spring Celebration going on where you can purchase one Do-It-All Admission and get a FREE return ticket for another day!
11. Don't want to visit us but your child loves trains?
Check out these other area train attractions! Area Train Attractions
12. Go Camping!
GreatParks.org can show you all the area camping spots, like Winton Woods. Visit RV Park Reviews so you can find the perfect place for your family!

13. Have a Park Picnic!
Click Here to find all the best Cincinnati Area Picnic Spots!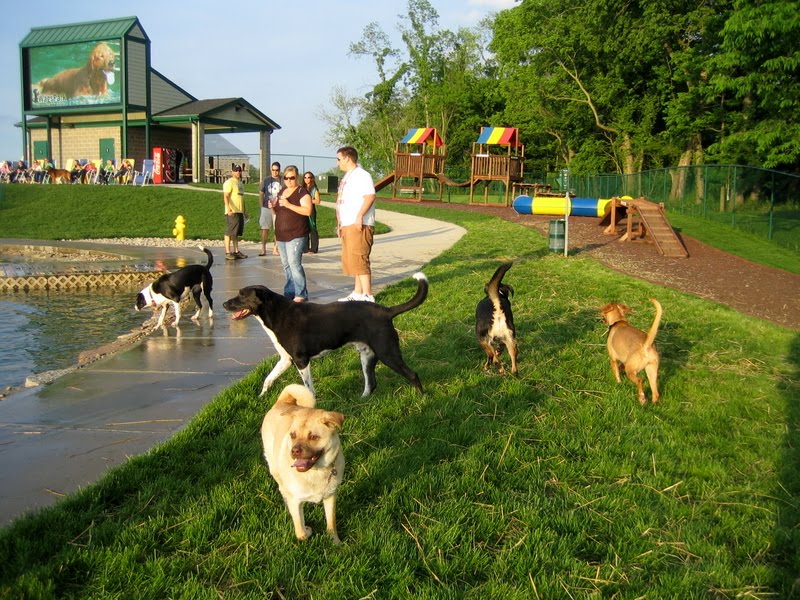 14. Dog Parks
Want to have a picnic but take your furry family member along? Spend the day at the dog park! My Personal Favorite is Pioneer Park in Northern Kentucky, but there are TONS in the Greater Cincinnati Area!  Some even include agility areas! And almost all of them have a play ground for the kiddos!
15. Visit our indoor water parks!
We have both Great Wolf Lodge and CoCo Key  here in Cincinnati, so if you've never been, why not check them out!